Reprinted from the American Thinker: http://www.americanthinker.com/2010/04/does_search_and_seizure.html
IS THE HOLDER DOJ IMPLODING
Clarice Feldman, December 08, 2009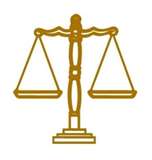 The Washington Times suggests in an editorial that the fallout from the Department's refusal to proceed with the New Black Panther party's criminal prosecution for voter intimidation is causing an implosion in the Holder Department of Justice.
DOJ has already lost three top officials ; Gregory Craig, Cassandra Butts, and now David Ogden:

[T]he Justice Department has, for now, ordered two key career attorneys not to comply with a subpoena about the case issued by the U.S. Commission on Civil Rights. The commission, by law, has explicit power to issue subpoenas, and the law mandates that "all federal agencies shall cooperate fully with the commission." The Justice Department, however, is citing internal regulations stemming from a 1951 case to support its order to ignore the subpoena.

One of the attorneys, J. Christian Adams, has been advised by his personal attorney, former South Carolina Secretary of State Jim Miles, that failure to comply with the subpoena could put him at risk of prosecution. "I can't imagine," Mr. Miles told The Washington Times, "that a statute that gives rise to the power of a subpoena would be subjugated to some internal procedural personnel rule being promulgated by DoJ." In short, the department is stiffing the commission and unfairly putting its own employee in a legal bind.

Second, that same day, the two Republican House members with top-ranking jurisdiction over the Justice Department, Rep. Frank Wolf of Virginia and Rep. Lamar Smith of Texas, issued a joint statement calling Justice Department delays "a cover-up," and "a pretense to ignore inquiries from Congress and the U.S. Commission on Civil Rights." At a hearing on Thursday, Mr. Smith said that "continued silence by the Justice Department is an implied admission of guilt that the case was dropped for purely political reasons."

Third, at the same hearing, Rep. Steve King, Iowa Republican, accused Justice Department Civil Rights Division chief Thomas Perez of not being "truthful" while under oath, to such an extent that "there are people who have gone to jail" for such a level of purported "dishonest[y]."
I believe that normally, government agency subpoena enforcement is handled by the Department of Justice. Who will be selected to enforce these subpoenas against the Department itself?
Page Reprinted by permission from the American Thinker: http://www.americanthinker.com/blog/2009/12/is_the_holder_doj_imploding.html
THE WHIFF OF FASCISM BECOMES A STENCH
Clarice Feldman, October 27, 2009
Herb Denenberg, once Pennsylvania's Commissioner of Insurance and a Professor at the Wharton School, describes in The Bulletin, how the whiff of fascism in this Administration is turning into the stench of fascism. He starts with a reminder of the many ways Obama has acted to stifle opposition views and manipulate public opinion and concludes:
I've emphasized one aspect of fascism -- its objective of the forcible suppression of opposition. But it also qualifies under the other elements, including the suppression of private enterprise and putting it under centralized government control. That is one hallmark of the Obama Administration, it expands government, contracts the private sector and places new and unprecedented power in the hands of a centralized, expanding government bureaucracy.

This government expansion also is a restriction of our freedom because as the government gets bigger, the individual citizen gets smaller. Consider some of the belief systems of his Czars. Ron Bloom, the manufacturing czar thinks the "free market is nonsense."

He also agrees with Chinese tyrant Mao Tse Tung that political power comes from the barrel of a gun. Anita Dunn, a communications director, also a big fan of Mao, expresses those views even when speaking to young students. And there is Mark Lloyd, Chief Diversity Officer at the FCC, who views tyrant Hugo Chavez in Venezuela as his model. The White House is brimming with socialists, communists, radicals and hate-America types. The only ideology not found there is one that respects American values and believes in American exceptionalism.
hat tip:Lucianne.com
Page Reprinted by permission from The American Thinker: http://www.americanthinker.com/blog/2009/10/the_whiff_of_fascism_becomes_a.html
ZOGBY POLL OF MEXICANS RAISES CONCERNS OVER MEXICAN IMMIGRATION
David Paulin, October 15, 2009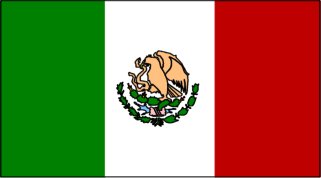 Why do many Mexican immigrants -- legal and illegal -- have trouble assimilating into American culture? Most of the 10 to 12 million Hispanics estimated to be here illegally are from Mexico. How would granting them amnesty affect future illegal immigration -- especially from Mexico?
Recently, polling firm Zogby International surveyed more than 1,000 Mexican adults across Mexico. The idea was to get the opinions of the average man and woman on the street - all to better understand America's immigration debate from a Mexican point of view, according to the Center for Immigration Studies of Washington, D.C. The conservative think tank is now reporting the results of the Zogby poll.
According to CIS, the survey was the first of its kind to get the opinions of Mexicans, including those entertaining the possibility of immigrating to America illegally.
Many Americans may find the views that Mexicans have on immigration and America unsettling -- and even disturbing.
Critics of an amnesty for illegal immigrants contend it would only encourage more illegal immigration. Well, surprise, surprise: That's just what the average Mexican on the street thinks, too.
According to CIS: "A clear majority of people in Mexico, 56 percent, thought giving legal status to illegal immigrants in the United States would make it more likely that people they know would go to the United States illegally."
In addition, the think tank stated that: "Of Mexicans with a member of their immediate household in the United States, 65 percent said a legalization program would make people they know more likely to go to America illegally."
And that raises another question: Just how many more Mexicans would like to immigrate to America? According to CIS: "Interest in going to the United States remains strong even in the current recession, with 36 percent of Mexicans (39 million people) saying they would move to the United States if they could. At present, 12 to 13 million Mexico-born people live in the United States."
Most Americans would be shocked by how the majority of Mexicans felt about America. According to CIS:
* "An overwhelming majority (69 percent) of people in Mexico thought that the primary loyalty of Mexican-Americans (Mexico- and U.S.-born) should be to Mexico. Just 20 percent said it should be to the United States. The rest were unsure."
* "Also, 69 percent of people in Mexico felt that the Mexican government should represent the interests of Mexican-Americans (Mexico- and U.S.-born) in the United States."
CIS noted that "the perspective of people in Mexico is important because Mexico is the top sending country for both legal and illegal immigrants.
"In 2008, one of six new legal immigrants was from Mexico and, according to the Department of Homeland Security, six out of 10 illegal immigrants come from that country."
CIS noted there are now "10 to 12 million illegal immigrants in the country, seven million of whom are estimated to have come from Mexico. But this poll suggests that many people who might like to come have not done so. This could be seen as an indication that enforcement efforts are effective."
The results of the survey are sure to add to concerns raised by Harvard political scientist Samuel P. Huntington in his 2005 book "Who are We? The Challenges to America's National Identity."
He wrote: "The persistent inflow of Hispanic immigrants threatens to divide the United States into two peoples, two cultures, and two languages. Unlike past immigrant groups, Mexicans and other Latinos have not assimilated into mainstream U.S. culture, forming instead their own political and linguistic enclaves-from Los Angeles to Miami-and rejecting the Anglo-Protestant values that built the American dream. The United States ignores this challenge at its peril."
He also published a related essay, "The Hispanic Challenge," in Foreign Policy magazine. It promoted liberals to all but accuse him of being a racist and xenophobe.
The Zogby survey had a margin of error of +/- 3.1 percent, "for a 95 percent confidence level," CIS noted.
Page Reprinted by permission from The American Thinker: http://www.americanthinker.com/blog/2009/10/zogby_poll_of_mexicans_raises.html
DID THE CIA 'COOK THE BOOKS' ON IRAN?
By Herbert E. Meyer, July 28, 2009

Do you remember that 2007 U.S. National Intelligence Estimate which concluded -- to virtually everyone's astonishment -- that four years earlier Iran had suspended its nuclear weapons program?
Publication of that NIE cut the ground out from under the Bush administration's efforts to prevent Iran from getting its hands on a nuclear bomb. After all, why pressure the mullahs in Teheran to stop a program they'd already abandoned? And, of course, the NIE's conclusion was cited by President Bush's political enemies as (further) evidence that the President and his team were so driven by their hard-line ideology that they (as usual) ignored the evidence provided by our country's senior intelligence analysts.
Now, thanks to a brilliant piece of journalism by German investigative reporter Bruno Schirra published in the July 20 edition of The Wall Street Journal Europe, we have evidence to suggest that the 2007 NIE's conclusion about Iran's nuclear bomb program wasn't merely wrong, but corrupt.
Here's a summary of Schirra's explosive article:

Over in Germany the Federal Prosecutor had charged a German-Iranian businessman with brokering supplies for Iran's nuclear bomb program, thus violating the country's War Weapons Control Law and its Foreign Trade Act. But a lower court in Frankfurt refused to try the case on grounds that at the time of the businessman's alleged activities, Iran didn't have a nuclear weapons program. According to Shirra, the court actually cited the 2007 U.S. NIE as evidence of its conclusion.


But the Federal Prosecutor appealed the lower court's decision to Germany's Federal Supreme Court -- and that's when Germany's foreign intelligence service, the Bundesnachrichtendienst (BND) stepped in by submitting what's called an "office testimony," which Schirra defines as "factual statements about the Iranian program that can be proved in a court of law."

According to Schirra:

The BND...has amassed evidence of a sophisticated Iranian nuclear weapons program that continued after 2003....In a 30-page legal opinion on March 26 and a May 27 press release in a case about possible illegal trading with Iran, a special national security panel of the Federal Supreme Court in Karlsruhe cites from a May 2008 BND report, saying the agency "showed comprehensively" that "development work on nuclear weapons can be observed in Iran even after 2003.

According to the judges, the BND supplemented its findings on August 28, 2008, showing "the development of a new missile launcher and the similarities between Iran's acquisition efforts and those of countries with already known nuclear weapons programs, such as Pakistan and North Korea".....In their May press release, the judges come out even more clear [sic], stating unequivocally that "Iran in 2007 worked on the development of nuclear weapons."

Simply put, while our country's intelligence service believed that Iran had abandoned its nuclear bomb program in 2003, Germany's intelligence service was amassing evidence that the Iranian bomb program was ongoing.

This raises three obvious and crucially important questions:

Was our country's intelligence service aware of the BND's evidence and conclusions when its analysts wrote that 2007 NIE about Iran?
If not, why not?
If our intelligence service was aware of the BND's evidence and conclusions, then how and why did the authors of that 2007 NIE reach the opposite conclusion about Iran's nuclear bomb program?
To answer these questions, you need a bit of background about how National Intelligence Estimates are produced, and of how our country's intelligence service works with our allies' intelligence services. What follows is based on my own experience during the Reagan Administration, as Special Assistant to the Director of Central Intelligence and then as Vice Chairman of the National Intelligence Council.

Our country's intelligence service is actually a collection of more than a dozen agencies including the CIA, the National Security Agency, the Defense Intelligence Agency, the intelligence services of each military service, the Department of Homeland Security, the FBI and a few others we won't talk about. Even after all the reorganizations of the last few years -- it's now so screwed up that if my life depended on it I couldn't draw an accurate chart -- there's a unit that sits in the office of the Director of National Intelligence called the National Intelligence Council. The NIC is comprised of the intelligence community's most senior analysts, and it's the NIC that produces the National Intelligence Estimates.

These NIEs reflect the overall, coordinated judgments and conclusions of all the various agencies and components of our country's intelligence service. They include the evidence on which these key judgments are based, and when properly done they even include dissents by one or another agency, for instance if there's a disagreement about the evidence itself or about the meaning of the evidence. All this explains why NIEs are so highly classified, and why they carry so much weight. And it explains why the release of an NIE's key judgments -- such as those of that 2007 Iran NIE -- is such a big deal.

In times of national emergency, the President can ask for a special NIE to be produced within days, or even overnight. But as a general rule, it takes weeks or even months to produce an NIE -- to amass the evidence, sift through it, and to coordinate both the evidence and its implications with senior members of all the agencies and entities that comprise our country's intelligence service. And the individuals who actually produce the NIEs -- the members and leaders of the National Intelligence Council -- can get their hands on anything our intelligence service knows.

Of course, we aren't the only country with an intelligence service. Our allies also have services of their own, and some of them are very, very good. That's why senior officials of our country's intelligence service stay in close touch with their counterparts in, say, London, Paris - and Berlin.

It is inconceivable to me that senior officials of our intelligence service were unaware of the BND's evidence and conclusions about Iran's nuclear bomb program. Indeed, if the BND's officials withheld what they knew from our officials that constitutes an act of allied betrayal whose implications for US-German relations are, well, staggering.

On the other hand, if our intelligence officials were aware of the BND's evidence and conclusions, why did we reach the opposite conclusion? Did our analysts judge the BND's evidence to be invalid? Or did they just ignore the BND's evidence because they didn't like it and because our intelligence officials wanted to throw a banana peel under President Bush's feet?

I don't know the answers to these questions. What I do know is that a nuclear-armed Iran threatens our national survival, and that to meet this threat President Obama and his advisers need the best possible intelligence. Only the House and Senate intelligence oversight committees can get to the bottom of all this. But right now leading members of these committees, and the Speaker of the House, are blathering on -- and on -- about the phony issue of whether former Vice President Dick Cheney ordered the CIA to not testify about some program to wipe out the leaders of al Qaeda that never actually got off the ground.

This isn't politics; this is suicide. God help us if our enemies conclude that the United States is no longer capable of being serious about intelligence.

Herbert E. Meyer served during the Reagan Administration as Special Assistant to the Director of Central Intelligence and Vice Chairman of the U.S. National Intelligence Council. He is widely credited with being the first senior U.S. intelligence official to forecast the Soviet Union's collapse, for which he later was awarded the U.S. National Intelligence Distinguished Service Medal. He is author of How to Analyze Information and The Cure for Poverty.
Page Reprinted by permission from the American Thinker: http://www.americanthinker.com/2009/07/did_the_cia_cook_the_books_on.html
WHAT THE GOVERNMENT WORKER UNIONS KNOW
By Greg Richards, March 10, 2009

The government wants to take over the provision of more and more services. Those who know the government best have a warning for the rest of us.
The budgets submitted so far by the new Administration show that the central theme of Obamanomics is the expansion of government. Indeed, if the 27% share of GDP projected by the 2010 budget actually materializes, this will break all previous constraints on government spending absent world war.
There is a theory behind this spending that liberals consider so self-evident that they feel they don't have to articulate it. This is that government is (a) benevolent, meaning it has everybody's best interests at heart and can act in accord with those sentiments; and (b) that it is omniscient, or, if that is too argumentative, that it is at least knowledgeable about the activities it undertakes.
There is a whole school of economics called "Public Choice" devoted to debunking the first point. Public Choice economics demonstrates that government is populated by self-interested utility maximizers just as are other sectors of the economy, and, as Thomas Sowell has observed, the primary self-interest of politicians is to get reelected. That is Job One.
We have another channel of insight into the competence and benevolence of government through the existence of public sector unions, the fastest-growing part of the union movement.
What does the demand for public sector unions tell us?
The purpose of a union is to interpose itself between the employer and the employee to the benefit of the employee. The existence of public sector unions tells us that the people most intimately familiar with government, those who experience it every moment of every work day, don't trust it!
And yet the basis of liberalism in general and Obamanomics in particular is that we should turn over to government some of our most important, intimate and consequential activities, such as retirement, education and health care.
But the significance of public sector unions is that the people who know government best and deal with it most often don't trust it to be either benevolent or knowledgeable in dealing with their interests.
The prescription of Obamanomics is that we, the public, should do what government employees refuse to do! Turn over our destinies to the government! As the Romans would say, note bene (pronounced know-tay bay-nay) -- note well -- this discrepancy. It can save us from the grief of lying for hours or days in our own excrement waiting for medical attention, or having our children indoctrinated with the latest Leftist (anti-American) fad in our schools, or....well, you fill in the blank.
Maybe the public should form a union. Oops. We already have one. Obamanomics is trying to bust our union.
Page Reprinted by permission from: http://www.americanthinker.com/2009/03/what_the_government_worker_uni.html
THE FINAL CHAPTER

The story of John Rapanos' fight against the federal government has come to a close. After 14 years of court battles and hundreds of thousands of dollars spent defending himself from the federal government, Mr. Rapanos agreed to end the persecution by paying the government nearly $1 million in fines and mitigation fees.
The Army Corps of Engineers and the Environmental Protection Agency accused Rapanos of polluting "waters of the U.S." by spreading sand on his property twenty miles from the nearest navigable waterway. When Rapanos told them to "take a hike" they retaliated at his lack of respect for their omnipotence and sued him, criminally and civilly. One judge remarked during one of the many trials that his "crime" appeared to be "moving sand from one end of his property to another."
Federal regulators have never used consistent standards when bringing complaints under the Clean Water Act and have been scolded for their inconsistencies by the U.S. Supreme Court. One judge commented that bizarre federal wetlands regulations were akin to the upside down logic of "Alice in Wonderland." The feds argued the government had jurisdiction over Rapanos' land because the Clean Water Act extended its authority to all waters that could be used by migratory birds. The U.S. Supreme Court shot down that argument in Solid Waste Agency of Northern Cook County v. Army Corps of Engineers decision in 2001. The government then claimed the Clean Water Act covered all waters, no matter how remote or insignificant.
The Supreme Court finally agreed to hear the Rapanos civil case and in the 2006 decision, Rapanos v United States ruled in his favor, sort of, but left the door open for further lawsuits. Rapanos finally had enough and agreed to settle. Reed Hopper, with the Pacific Legal Foundation, who represented Rapanos through his struggles, wrote regarding the outcome; "…it is an alarming demonstration of the erosive effect of heavy-handed government. When ordinary citizens can be beaten down so their only viable choice is to minimize their losses by the very process designed to protect their rights, everyone loses."
Reprinted by permission from the Feb. 3, 2009 edition of Liberty Matters News Service. www.libertymatters.org
GLOBAL POVERTY ACT HEADED TO SENATE FLOOR

A bipartisan bill, the Global Poverty Act is headed for a full Senate vote. The bill is sponsored by Republicans Richard Lugar, and Chuck Hagel and Democrats Barack Obama, Joseph Biden, Maria Cantwell, Chris Dodd, Dick Durbin, Russ Feingold, Dianne Feinstein, and Robert Mendez.
The bill compels every American to sacrifice their security in a futile attempt to eradicate world poverty. The House version, H.R. 1302, passed last September by voice vote. The Senate version, S 2433, passed the Senate Foreign Relations Committee also by voice vote.
The bill would require the president "to develop and implement a comprehensive strategy to develop programs to spend more tax dollars on foreign assistance. It would require the U.S. to implement the U.N. Millennium Development Goal that calls for 'the eradication of poverty' by 'redistribution of wealth and land.'"
Jeffery Sachs, a Columbia University economist, in 2005, presented then- Secretary General, Kofi Annan with a 3,000 page document detailing what must be done to cure the world poverty problem. The United States, currently forking over $16.5 billion on world poverty programs, he declared, must increase poverty spending to at least $30 billion a year. Adoption of S 2433 could "result in the imposition of a global tax on the United States," says Cliff Kincaid of Accuracy in Media. The measure would dedicate "0.7 percent of the U.S. gross national product to foreign aid, which over 13 years would amount to $845 billion 'over and above what the U.S. already spends.'"
The bill would force the U.S. to accept a multitude of U.N. treaties and protocols, including the International Criminal Court, the Kyoto Protocol (global warming), the Convention on Biological Diversity (Wildlands) and on and on. It would allow the U.N. to charge license fees to use air, water and natural resources and it would regulate all corporate environmental issues as provided in the Law of the Sea Treaty (LOST). It would ban "small arms and light weapons," a long-time dream of liberals. It would authorize a standing U.N. army and require registration of all arms, if there remained any, of course. It is not clear when this bill could face a vote.
Reprinted by permission from the August 6, 2008 edition of Liberty Matters News Service. www.libertymatters.org
If this is not enough impetus to vote for Jack Hoogendyk and McCain/Palin, I don't know what is.
CLEAN WATER "RESTORATION ACT"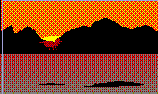 The House Transportation and Infrastructure Committee held a hearing Wednesday, April 16, on HR 2421, the Clean Water Restoration Act, (CWRA) and the opposition was wide and deep. Rep. John L. Mica (R-FL), Transportation and Infrastructure Committee Republican Leader, issued a statement following the hearing. "There is significant nationwide opposition to this unprecedented and historic federal jurisdiction grab… Multiple witnesses testified to the confusion, costs, delays, and endless litigation that will result should this overreaching bill become law…HR 2421 and its companion bill in the Senate could lead to the regulation of virtually every wet area in the country…"
Senator James Inhofe, (R-OK), Ranking member of the Environment & Public Works Committee, also had harsh criticism of the bills. "Both Committees heard repeatedly in testimony that clean water is critical for our well being; however," said Inhofe, "this bill does not lead to cleaner water and is nothing more than a federal land grab attempt. We should not propose, let alone pass legislative language that increases uncertainly, burdens local government, and challenges the sanctity of private property rights." Sen. Inhofe continued, "If Congress is to amend the Clean Water Act, any changes must provide clarity and reduce lawsuits.
This bill does neither. It will not curtail litigation, but rather increase it." Rep. Mica said; "The responsible regulatory agencies also voiced their concerns with the bill…and believe that such a heavy-handed legislative approach is unwarranted. With our economy already in troubled waters, this legislation could push American jobs overseas and put another nail in our economic coffin," Mica said.
Reprinted by permission from the April 22, 2008 edition of Liberty Matters News Service. www.libertymatters.org
THE POOR WHO AREN'T

Thomas Sowell, a senior fellow at the Hoover Institution, Stanford University, is an economist who actually looks at income statistics to learn something, not to make a point.
In the Dec. 6, 2007 column which was published in the Detroit News, he pointed out the difference between income and earnings and that both are different from economic resources on which people's standard of living is based.
While most people get their income by earning it, the elderly do not. Only 24% of the income of those over 65 is earned, the rest comes from pensions, a stream of income from investments and savings leaving actual incomes four times what their earnings statistics might suggest.
When it comes to wealth, the net worth of people over 65 is several times that of people under 45. The highest average net worth in any age bracket belongs to households headed by people aged 70 to 74, even though their income is lower than middle-aged people.
Since 80% of the people who are 65 and up are either homeowners or home buyers, their housing costs tend to be lower. Among the 80% the median monthly housing costs in 2001 averaged just $339 a month, including property taxes, utilities, maintenance costs, condominium and association costs and mortgage payments.
These facts must be kept in mind when politicians and journalists start talking about the poor.
The elderly are not the only people whose standard of living is grossly understated.
The statistics of low-income people do not include transfer payments from the government, such as welfare, subsidized housing, medical care and food.
As of 2001, about 78% of the economic resources used by people in the bottom 20% of income recipients were in the form of either cash or in-kind transfers, so that to judge the standard of living of low-income people by income statistics is to leave out more that 75% of the economic resources used by them.
Those who have an ideological or political interest in exaggerating the numbers of "the poor" often use statistics that greatly understate the standard of living of low-income people as well as the elderly. It is, therefore, important to understand what those statistics do and do not mean.
THE HOMELESS 'VET' STORY

Michael Fumento, writing in the New York Post on December 18, 2007, about the homeless -advocacy industry which works so hard to divert attention from the alcoholics, drug users, schizophrenics and panhandlers who comprise a good portion of the homeless. It doesn't talk about the unpleasant truths like those reported by John Stossel, who after exhaustive efforts, managed to find only one person with a sign reading "Will work for food" who would actually do so.
Fumento noted that many of the studies that talk about "homeless vets" are based solely on the men's own claims, and that claiming to be a vet is a favorite panhandler ploy.
A new "study" from the Homeless Research Institute (HRI), claims government data show that vets are twice as likely to be "homeless" as non-vets -- that is that vets make up 11% of the adult US population but 26% of the labeled homeless. It dismisses substance abuse and/or mental illness and blames the problem on the lack of affordable housing, a failure of government.
The US Dept. of Housing and Urban Development, says only 18% of the homeless are vets, down from 23% in 1996 (based on incomplete data).
Analysis of the numbers, however, show that 75% of those in homeless shelters are men, while females outnumber males in the general population, and 93% of all veterans are male. This means that vets are proportionally NO MORE LIKELY to be homeless than the general population.
While veterans generally are more educated and more employed than those with similar demographics in the general population; they earn more, too. They should be able to afford housing more easily.
The truth is that the major problem with the homeless, some of whom will not even go to a shelter, is substance abuse and/or mental illness. The Veteran's Administration says 70% of the homeless vets are so afflicted.
In homeless studies performed by Washington University of Medicine in St. Louis, 84% of men and 58% of women were substance abusers, while 88% of men and 69% of women had psychiatric disorders.
While HRI tries to blame the mental illness problems on post-traumatic stress disorder (PTSD) from their military service, they exaggerate the problem. With 17 years of "hot wars" in the 62 years since 1945 it must be remembered that most (even during wars) never saw combat. Another problem is that homeless vets suffer mental illness at half the rate of the general homeless population, strongly suggesting PTSD is not a big factor.
The truth is that HRI wants to raise "awareness" and money to expand the welfare state with more subsidized housing while removing focus from the real problems of the homeless.
53,741 FIRES; 3,788,883 ACRES BURNED SO FAR
Western forests and prairies are ablaze again. As of July 20, there have been 53,741 fires in the western United States since January 1. The fires have burned 3,788,883 acres and there are months of warm weather yet to go.
This year's fires will probably surpass last year's record 4,676,830 acres of burned timber and destroyed grasslands, not to mention habitat of untold numbers of endangered species. Ranchers are seeing their summer range go up in flames and they are hot under the collar about government mismanagement of the public lands. "The way we manage our resources today is to let it burn," said Harney County, Oregon Commissioner Jack Drinkwater of Burns. "We need to go back to the days when we logged and let the cattle in there to eat the grass. Then there wouldn't be all that fuel for these catastrophic fires," he said.
Oregon's U. S. Rep. Greg Walden visited the site of the huge Egley Complex Fire after being deluged by calls from angry constituents. Walden told a crowd of about 50 ranchers, agency personnel and concerned citizens the law needs to be changed to keep environmentalists from blocking forest and range management techniques. "We need to get to the fire, put out the fire and get in to salvage," Walden said. "190 million acres of land nationwide need treatment."
Idaho ranchers have also been hit hard as the fire in the 975 square mile Murphy Complex has killed unknown numbers of cattle. "This didn't have to happen," said Rep. Bert Brackett to The Times-News of Twin Falls as he stood over the charred body of a cow. "Had more cattle been allowed to graze, there would have been less available fuel." stated Bracket. Jon Marvel, executive director of the Idaho-based environmental group Western Watersheds Project, disagreed. "There is no scientific evidence that cattle or sheep grazing prevents fires at any time," he said. "If ranchers have evidence that grazing prevents fires, they should produce it." It is Marvel's group, however, that has worked for decades to remove cattle from the area. The wealthy Sun Valley architect's organization has filed countless lawsuits against the BLM in an attempt to force the agency to fulfill Marvel's political agenda against the ranchers.
Meanwhile, a northern Idaho man says firefighters set a backfire that destroyed his $1.2 million guest ranch, including an indoor riding arena. And another northern Idaho resident reported that his home was looted after he fled a fire near Waha.
Utah ranges have been equally devastated. The Milford Flat Fire burned over 360,000 acres in July and many think the Bureau of Land Management made things worse by not allowing enough cattle to graze rangeland and permitting piñon-juniper forests killed by bark beetles to remain standing. Utah State Senator Dennis Stowell, (R-Parowan), said, "I just feel like [we have] failed environmental policy in the whole country. We've got a lot of fuel build-up, a lot piñon-juniper. We're not managing the land enough." The people who bear the burden of government land mismanagement know how to solve the problems; question is will the politicians ever figure it out?
Reprinted by permission from Liberty Matters News Service, August 7, 2007 edition. www.libertymatters.org.
A SOLUTION TO OIL NEEDS?

On July 6, 2007, Eugene Bukoveczky wrote in Investopedia about a project which had its roots in apartheid South Africa. Because of its status as a world-wide pariah, South Africa was concerned that it might be subject to an oil embargo. With no oil of its own, it updated a technique of coal-to-oil conversion developed by the Nazis in World War II.
Sasol Ltd. is the company that successfully implemented the technology and South Africa now gets about 40% of its oil from that source.
The United States has an abundance of coal, twice the amount of proven coal reserves as Saudi Arabia has oil reserves. Several American companies, including Rentak Inc. and Syntroleum Corporation are eager to put the technology to work. JP Morgan has made a study showing that the construction of 70 to 100 plants could produce enough oil to replace all of our OPEC imports at a cost of about $48 a barrel.
China is moving ahead quickly with this technology to help fulfill its growing energy needs. In August of 2008, it anticipates its first plant will produce 20,000 barrels a day at a cost of about $30 a barrel. If it is successful, the plant will be expanded.
In the US, however, politics is slowing down the process. In June, the US Senate rejected both Democratic and Republican sponsored amendments to the Energy Bill because of concerns about carbon dioxide which is produced in the process. If a market can be developed for the carbon dioxide, however, the picture may change.
FORCE THE DEMOCRAT'S HAND ON IMMIGRATION
By James Lewis, June 13, 2007

The emerging conservative consensus is that border security must come first. But such a sound and sensible approach won't pass this Congress, because the Left will fight it. That was the key idea in President Bush's Lose-Lose compromise bill, which is now in shreds. The White House is going to try again, but it still can't possibly work as long as Ted Kennedy and the Democrats have more to gain from blocking border enforcement than from making it happen. And with La Raza writing memos to the Dems, effective border enforcement will never pass in the present Congress.
The President takes the Democrats' position as a given. In return, he hopes, the Dems will vote for things he wants in immigration. It's a formula for disastrous public policy.
But an aroused conservative base has caught on. Something much like this happened before 1994, when a GOP Congress took power in the House after a widespread voters' revolt. The Gingrich House came in with a firm and popular set of policy proposals, the Contract with America. It was only when the GOP became far too comfortable with the perks of power that it lost control in 2006.
President Bush can do us all a favor by proposing a sound Border Fence Appropriation Bill and dropping everything else. That will force the Dems to come out of the closet, because they will vote against effective border control. That bill may not pass this year, but it doesn't have to. It will set the goal for conservatives to fight for. It's a winning issue among the voters across parties.
Nothing President Bush can do today would be more statesmanlike than proposing a sensible border security bill, and let the Democrats hang themselves on it.

James Lewis blogs at http://www.dangeroustimes.wordpress.com

Reprinted by permission from American Thinker from: http://www.americanthinker.com/blog
LAND USE-CZAR

Two recent U. S. Supreme Court cases underscore the growing problems landowners face with government agencies continually expanding their power base by misapplication of environmental regulations.
The Court heard the cases of Michigan residents John Rapanos and June Caravel both of whom had been snarled for years in the web of Army Corps of Engineers illogical interpretation of the Clean Water Act. The Court's decision to remand the cases back to the lower court did little to alleviate the property owners' problem, however.
Jefferson G. Edgens, Ph. D. director of research for the Bluegrass Institute, writes that the Environmental Protection Agency (EPA) and the Army Corps of Engineers (the Corps) as well as other regulatory agencies, have made "fugitives of landowners, bankrupted others and left the remainder perplexed about their own property." The Bluegrass Institute report states: "The expanded control sought by these agencies has corresponded to the broadening of their definition of wetlands beyond the traditional designations of marshes, swamplands, ponds or other entities 'saturated with moisture' to include ditches, gullies and creeks that flow only after a rainstorm."
Justice Antonin Scalia branded the Corps an "enlightened despot" for its treatment of Rapanos and argued in his brief "that a broad definition of 'waters of the United States' places the federal government in the seat of being the nation's land-use 'czar.'"
Reprinted with permission from the August 26, 2006 Liberty Matters News Service. www.libertymatters.org.
IF YOU FEEL TAXES ARE TOO LOW. . .

For all those Democrats and demented others who are so willing to pay more to the government, Tech Central Station provided the address to do so in an August 23, 2006 article.
You can send additional money you think you owe to Gifts to the United States, US Department of the Treasury, Credit Accounting Brand, 3700 East-West Highway, Room 6D37, Hyattsville, MD 20782.
Last year the Treasury received 48 contributions for $21, 179 at that address. If you take into account all of the contributions to all of the departments of government which were made, the total 2005 numbers were $2,671,628.40.
So for all of those Democrats who want to pay more taxes, feel free to do so. I don't think the government is a good steward of the resources it already extracts from us.
Note that when Warren Buffet and Bill Gates (whose father has joined Buffet in objecting to the elimination of the estate tax) they put their own money in the Bill and Melinda Gates Foundation, which, as a non-profit foundation, pays no taxes. Likewise, all of the money donated escapes estate (death) taxes as well.
ISN'T THIS AMAZING
TAXES
Accounts Receivable Tax
Building Permit Tax
Capital Gains Tax
CDL license Tax
Cigarette Tax
Corporate Income Tax
Court Fines (indirect taxes)
Dog License Tax
Federal Income Tax
Federal Unemployment Tax (FUTA)
Fishing License Tax
Food License Tax
Fuel permit tax
Gasoline Tax (42 cents per gallon)
Hunting License Tax
Inheritance Tax Interest expense (tax on the money)
Inventory tax IRS Interest Charges (tax on top of tax)
IRS Penalties (tax on top of tax)
Liquor Tax
Local Income Tax
Luxury Taxes
Marriage License Tax
Medicare Tax
Property Tax
Real Estate Tax
Septic Permit Tax
Service Charge Taxes
Social Security Tax
Road Usage Taxes
(Truckers)
Sales Taxes
Recreational Vehicle Tax
Road Toll Booth Taxes
School Tax
State Income Tax
State Unemployment Tax (SUTA)
Telephone federal excise tax
Telephone federal universal service fee tax
Telephone federal, state and
local surcharge taxes
Telephone minimum usage surcharge tax
Telephone recurring and non-recurring charges tax
Telephone state and local tax
Telephone usage charge tax
Toll Bridge Taxes
Toll Tunnel Taxes
Traffic Fines (indirect taxation)
Trailer Registration Tax
Utility Taxes
Vehicle License Registration Tax
Vehicle Sales Tax
Watercraft Registration Tax
Well Permit Tax
Workers Compensation Tax

COMMENTS:
Not one of these taxes existed 100 years ago and our nation was the most prosperous in the world, had absolutely no national debt, had the largest middle class in the world and Mom stayed home to raise the kids.

What the heck happened?!?
Originally posted by "Steelian" on www.hannity.com discussion group
AN IDEA FOR TAX REFORM
Deroy Murdock, in his June 17, 2005 syndicated column in the Seattle Post-Intelligencer, had a suggestion for President Bush's bipartisan Advisory Panel on Federal Tax Reform. He wants them to assist a neglected segment of society: the avowedly under-taxed.
The HOT (Higher-rate Optional Tax) would offer relief to powerful Democrats and wealthy liberals who cannot stand it when Republicans cut their taxes. Some examples he cited:
"I don't need a tax cut," Sen. Frank Lautenberg, D-NJ, announced on the Senate floor. "It will not do me any more good. I can't buy more. I can't eat any more. I can't do any more, and I want it distributed among the ordinary people who work every day."

"If you think it's good policy to pay for my tax cut with the Social Security checks of working men and women and borrowed money from China, vote for them (the GOP)," former President Clinton at the Democratic Convention.

"I am a traitor to my class," actor Paul Newman said. "I think that tax cuts for wealthy thugs like me are borderline criminal. I live very high off the hog."
The HOT would ease all this pain. The IRS simply would add a small box to the 1040 tax form beside these words:
"If you believe you should be taxed at a rate above that assigned to your income bracket, please indicate here the higher rate you prefer. Kindly calculate your tax liability, and send it in."
This option is already available in Arkansas, Massachusetts and Virginia, but few use the opportunity.
When Massachusetts cut its top tax rate to 5.3% in 2001, it let guilty liberals pay the old 5.85% rate. As of June 15, only 930 taxpayers chose to do so on their 2004 returns, generating an extra $246,505.
Pro-tax Rep. Barney Frank, D-Mass., spurned the higher rate. "No, I won't" pay some $800 extra, Frank told Boston radio host Howie Carr. "I don't trust the legislative leadership and Gov. (Mitt) Romney to make the right decisions, so I'll donate the money myself."
"Americans recognize, as Congressman Frank also figured out, that government doesn't spend its money wisely as is and already takes too much of what we earn," National Taxpayers Union president John Berthoud observes.
Sen. John Kerry, D-Mass., sailed into hot water last year when tax returns revealed that he also paid the Bay State's lower rate. Kerry thus enjoyed state tax cuts akin to the federal tax reductions he excoriated on the campaign trail.
Beneficent supply-siders should introduce the HOT in Congress even before the tax-reform commission's deadline.
American liberals should be given the earliest opportunity to stop resisting tax relief and send the Treasury as much of their own money as their bleeding hearts desire.
THE TRUTH ABOUT CAMPAIGN FINANCE REFORM

Ryan Sager of the New York Post, on March 17, 2005, broke a really interesting story about the hue and cry for campaign finance reform that resulted in the 1st Amendment-defying nightmare that now exists.
It turns out that of the $140 million which was spent from 1994 to 2004, $123 million (88%) came from just eight liberal foundations.
One of people behind the effort to make it look as though there was a great mass movement in favor of the reforms, Sean Treglia, a former program officer of the Pew Charitable Trusts, confesses it all at a conference at USC's Annenberg School for Communication in March of 2004. The Post obtained a copy of a video tape of Treglia telling the story after he left Pew.
Charged with promoting campaign-finance reform when he joined Pew in the mid-1990s, Treglia came up with a three-pronged strategy: 1) pursue an expansive agenda through incremental reforms, 2) pay for a handful of "experts" all over the country with foundation money, and 3) create fake business, minority and religious groups to pound the table for reform.
"The target audience for all this activity was 535 people in Washington," Treglia says -- 100 in the Senate, 435 in the House. "The idea was to create an impression that a mass movement was afoot -- that everywhere they looked, in academic institutions, in the business community, in religious groups, in ethnic groups, everywhere, people were talking about reform."
The foundations involved in funding this sham were: the Pew Charitable Trusts ($40.1 million), the Schumann Center for Media and Democracy ($17.6 million), The Carnegie Corporation of New York ($14.1) million, the Joyce Foundation ($13.5 million), George Soros' Open Society Institute ($12.6 million), the Jerome Kohlberg Trust ($11.3), the Ford Foundation ($8.8 million) and the John D. and Catherine T. MacArthur Foundation ($5.5 million).
The left-wing groups that these foundations support include: the Earth Action Network, the NOW Legal Defense and Education Fund, People for the American Way, Planned Parenthood, the Public Citizen Foundation and the Feminist Majority Foundation, among others.
Among the recipients of grants on the project to push campaign-finance reform were the following liberal media outlets: American Prospect magazine, National Public Radio, and the Radio and Television News Directory Foundation. All created articles or programs to promote reform.
Because of legal filing requirements, the press could have figured out these connections. However, most journalists were too ill-informed or too unconcerned to figure out the fraud.
"We had a scare," Treglia says. "As the debate was progressing and getting pretty close, George Will stumbled across a report that we had done and attacked it in his column. And a lot of his partisans were becoming aware of Pew's role and were feeding him information. And he started to reference the fact that Pew had played a large role in this -- that this was a liberal attempt to hoodwink Congress."
"But you know what the good news is from my perspective?" Treglia says to the stunned crowd. "Journalists didn't care . . . So no one followed up on the story. And so there was a panic there for a couple of weeks because we thought the story was going to begin to gather steam, and no one picked it up."
Treglia's right. While he admits Pew specifically instructed groups receiving its grants "never to mention Pew," all these connections were disclosed in various tax forms and annual reports. "If any reporter wanted to know, they could have sat down and connected the dots," he said. "But they didn't"
THE REAL DEAL ON THE GORE TAX

In a June 30, 2004 editorial, the Los Angeles Times (hardly a conservative bastion) took aim at a 1996 program that is up for renewal this year -- the "e-rate." This tax, aimed at providing schools and libraries with Internet access has cost consumers and phone companies upwards of $2 billion a year, is a rudderless program riddled with fraud and waste. This was the program championed by Al Gore when he was vice president.
The e-rate fund has distributed $12 billion over 6 years, and estimates place the amount wasted in the billions. Because of lack of oversight, it's impossible to know the extent of the losses.
An example was $101 million in e-rate funds spent in Puerto Rico. Some of the money went to 73,000 wireless connection cards for individual computers at $300 a piece in 1999. They have grown obsolete in a warehouse outside San Juan. Most Puerto Rican children still access the Internet through dial-up modems on roughly 2 computers per school.
A conflict of interest exists at the core of the program. Its dollars are doled out by a nonprofit corporation established by telecommunications service providers whose businesses benefit from the money. They are barely overseen by the Federal Communications Commission.
The Los Angeles Times says this program should be made accountable or discontinued.
In my view, the latter choice is preferable.
LINE ITEM IN BUDGET: WASTE, FRAUD & ABUSE

Once again, the government demonstrates that there is very little that it does well. In the December 1, 2004 edition of the Niagara Falls Reporter, it is noted that the Federal Emergency Management Agency (FEMA) was extraordinarily quick and generous in handing out relief checks to residents in the Miami-Dade area in the wake of the multiple hurricanes that ravaged Florida during late summer and early autumn.
FEMA, according to an investigation by the Sun-Sentinel in Ft. Lauderdale, has handed out at least $28 million so far for new cars, new TVs, new refrigerators, new, furniture, all sorts of minor appliances, and just about anything an alert homeowner would need to replace after a devastating storm.
The only thing wrong is that the four storms never touched Miami or Dade County. Not even a breeze. They didn't even come within 100 miles of the area. As usual, federal vigilance in persuing the claims was less than intense. Some of the money went to several bold claimants who put down ice and snow as the cause of their damage.
In Miami. Brilliant. Ice and snow.
Investigations are under way.
LAND SCHEMES CATCH ATTENTION OF IRS

The Internal Revenue Service has announced it is cracking down on individuals and non-profit organizations that make cozy land deals with one another. The IRS is particularly interested in gifts of "conservation easements" that provide deed restrictions having little to do with conservation of resources.
"We've uncovered numerous instances where the tax benefits of preserving open spaces and historic buildings have been twisted for inappropriate individual benefit," said IRS Commissioner Mark W. Everson.
The IRS crack down comes in the wake of hearings held by the Senate Finance Committee last year that investigated easement transactions involving The Nature Conservancy. Chairman of the Committee, Sen. Charles Grassley (R-IA), welcomed the news. "I'm encouraged that the IRS is willing to challenge the tax-exempt status of charitable organizations that engage in shady practices in land donation transactions." Individuals who claim improper deductions may be penalized and charities may lose their tax-exempt status. "Taxpayers who want to game the system and the charities that assist them will be called to account," said Commissioner Everson.
Reprinted by permission of Liberty Matters News Service, from the July 8, 2004 edition. www.liberymatters.org
HOW YOUR TAXES WORK
Sometimes Politicians can exclaim; "It's just a tax cut for the rich!", and it is just accepted to be fact. But what does that really mean? Just in case you are not completely clear on this issue, we hope the following will help.
Tax Cuts - A Simple Lesson In Economics
This is how the cookie crumbles. Please read it carefully.
Let's put tax cuts in terms everyone can understand. Suppose that every day, ten men go out for dinner. The bill for all ten comes to $100. If they paid their bill the way we pay our taxes, it would go something like this: The first four men (the poorest) would pay nothing. The fifth would pay $1. The sixth would pay $3. The seventh $7. The eighth $12. The ninth $18. The tenth man (the richest) would pay $59.
So, that's what they decided to do.
The ten men ate dinner in the restaurant every day and seemed quite happy with the arrangement, until one day, the owner threw them a curve. "Since you are all such good customers," he said, "I'm going to reduce the cost of your daily meal by $20."
So, now dinner for the ten only cost $80. The group still wanted to pay their bill the way we pay our taxes. So, the first four men were unaffected. They would still eat for free. But what about the other six, the paying customers? How could they divvy up the $20 windfall so that everyone would get his 'fair share'? The six men realized that $20 divided by six is $3.33. But if they subtracted that from everybody's share, then the fifth man and the sixth man would each end up being 'PAID' to eat their meal.
So, the restaurant owner suggested that it would be fair to reduce each man's bill by roughly the same amount, and he proceeded to work out the amounts each should pay.
And so: The fifth man, like the first four, now paid nothing (100% savings). The sixth now paid $2 instead of $3 (33% savings). The seventh now paid $5 instead of $7 (28% savings). The eighth now paid $9 instead of $12 (25% savings). The ninth now paid $14 instead of $18 (22% savings). The tenth now paid $49 instead of $59 (16% savings). Each of the six was better off than before. And the first four continued to eat for free. But once outside the restaurant, the men began to compare their savings.
"I only got a dollar out of the $20," declared the sixth man. He pointed to the tenth man "but he got $10!" "Yeah, that's right," exclaimed the fifth man. "I only saved a dollar, too. It's unfair that he got ten times more than me!" "That's true!!" shouted the seventh man. "Why should he get $10 back when I got only $2? The wealthy get all the breaks!"
"Wait a minute," yelled the first four men in unison. "We didn't get anything at all. The system exploits the poor!" The nine men surrounded the tenth and beat him up. The next night the tenth man didn't show up for dinner, so the nine sat down and ate without him. But when it came time to pay the bill, they discovered something important. They didn't have enough money between all of them for even half of the bill!
And that, boys and girls, journalists and college professors, is how our tax system works. The people who pay the highest taxes get the most benefit from a tax reduction. Tax them too much, attack them for being wealthy, and they just may not show up at the table anymore. There are lots of good restaurants in Europe and the Caribbean.
David R. Kamerschen, Ph.D
Distinguished Professor of Economics
536 Brooks Hall
University of Georgia
STRETCHING THE POOR

In a column published on Townhall.com, Thomas Sowell, on January 22, 2004, commented on the left's efforts to stretch out the poor to make them last as long as they can. The real problem is that the left is running out of the poor, who serve as a justification of the left's drive to extend their power over all the rest of us.
The average real income per person is rising in the bottom 20% on the income distribution. People seldom stay in the bottom brackets for more than a few years. Most of those same people are in the top 20% at one time or other.
The left cannot let the public know that most of the people in the lower income brackets are just passing through, instead of being stuck there for life. The statistics presented to the public cannot be in terms of real income per person, because that is rising, which undermines the left's vision. The liberal media discusses family or household income statistics, because families and households are getting smaller over the years. That conceals the rise in income per person.
Sowell refers to a five-pages-long article in the January 18th issue of the New York Times Magazine which highlights the story of a woman who has held a string of low-paying jobs and has problems caused by her lack of money. While this one woman's story proves little in a country of a quarter of a billion people, the Times story gets around this problem by simply declaring her to be like "millions at the bottom of the labor force" who are part of "the hidden America." This unsubstantiated assertion is crucial to the point that they are trying to make.
Most of the people at the bottom of the labor force are young and this is a middle-aged woman with grown children. There are undoubtedly individuals who, for one reason or another, have not moved up over the years, but transforming these exceptions into the rule is a part of the magic of left-wing rhetoric.
The Times reporter blamed other people for not solving this woman's problems for her. For example, "if the factory had just let Caroline work day shifts, her problem would have disappeared." The reporter declares: "Wages and hours are set by the marketplace and you cannot expect magnanimity from the marketplace." The straight story from the New York Times.
What does "magnanimity" mean in this context, except having somebody else pay for what this woman want? If she goes from the night shift to the day shift, somebody else is going to have to go from the day shift to the night shift.
Other people -- notably the taxpayers -- have already paid for her in terms of subsidized housing, government-provided dentures, and job training. Moreover, she has also helped herself to more $10,000 of other people's money by running up credit card debts that she avoided paying by declaring bankruptcy. But it is never enough.
Sowell finishes by saying: "Nothing is easier than for third parties to think up things that can be done at somebody else's expense. That is what the agenda of the left largely consists of."
WHAT IS CRUSHING MANUFACTURING

Bruce Bartlett, in National Review Online, December 15, 2003, commented on a study published the week before by the National Association of Manufacturers (NAM) and the Manufacturers Alliance (MAPI) which detailed the true sources of manufacturing's problems. They do not originate is Asia, but here at home. Relative to our trading partners, the US imposes many costs on our manufacturing businesses that make it difficult for them to compete. Without these additional burdens, American firms would be far more cost-competitive, leading to increased employment and wages.
The NAM/MAPI study identifies four key areas where American manufacturing firms are significantly burdened compared to our principal competitors. It estimates they add 22.4% to the cost of production here relative to there. These included corporate taxes, employee benefits, pollution abatement expenses and tort liability costs.
Corporate taxes are 5.6% higher here on average than among our competitors,. Only Japan's corporate taxes are higher than ours; China's and Taiwan's are 15% lower.
Employee benefits, mainly for health, are 5.5% higher here. Only South Korea, France and Germany have higher benefit costs.
Pollution-abatement costs are 3.5% higher in the US. None of our competitors has costs higher than ours.
Our tort-liability system is 3.2% more expensive. No country has a system more expensive than ours.
A new study from Tillinghast-Towers Perrin, a consulting group, estimated that US tort costs climbed to $233 billion in 2002, 2.23% of the gross domestic product. This is like an $809-per-year tax on every American, paid in the form of higher prices for goods and services, higher insurance costs, and a deterioration of living standards. Less and less of each dollar awarded in tort suits actually compensates for injury. According to the Tillinghast study, only 22 cents on the dollar compensate for actual economic loss. The rest went to lawyers or involved punitive damages or those for "pain and suffering" that went far beyond compensating actual loss.
Because companies have to worry about the "jackpot-lottery" system of jury verdict system, they change their behavior in ways that are often injurious to everyone. For example, it is thought that $50 to $100 billion is wasted each year on unnecessary medical tests that doctors order just to protect themselves from a lawsuit. Pharmaceutical companies have cut back on the manufacture of vaccines in large part due to lawsuits, leaving many unprotected.
People know the heavy cost they pay for an out-of control legal system. A poll earlier this year for the American Tort Reform Association found that 76% of Americans believe that their health costs are higher because of excessive medical liability lawsuits. By a 2-to-1 margin, people believe that lawsuits are hurting the economy and discouraging the creation of jobs. Yet every effort to reform the system is blocked by the trial lawyers who have gotten rich off of it. And, as the biggest contributor to the Democratic party, they have the clout to do it.
RIGGING THE STATISTICS

Ralph de Toledano, in Insight magazine, in the 10/28/2003 issue, details the way phony statistics are used as a political tool.
For example, the claim that 43.6 million people are without health insurance. This is only an instant snapshot of a given day. People come on and off economic and participation levels, so on an annual basis the figure of those without medical insurance for the year always is roughly one-half of that. The largest group not on health insurance is young people who figure that paying medical bills is cheaper than the cost of health insurance premiums. They don't want insurance.
It is claimed that the poverty rate rose to 12.1% last year. It was 15.7% in Bill Clinton's first year as president and 12.7% in the Clinton "prosperity" year of 1998.
According to the Census Bureau, the 37 million "poor" Americans were better housed, fed and had more personal property that the average American had throughout most of the century.
Nearly 40% of "poor" households owned their own homes, the average of which is a 3-bedroom house with a garage. More than 750,000 had homes worth more than $100,000, and 71,000 owned $300,000 homes. Nearly 60% of the homes have more than two rooms per person -- twice as much living space as the average Japanese. The same percentage have air conditioning.
64% own a car; 14% own two or more. 74% own microwave ovens; 23% have automatic dishwashers; 91% have color TV and 29% have two or more sets.
"Poor" Americans are better off than the general population of Europe. Their children eat more meat than do higher-income children, and have protein intakes 100% higher than middle-class children. The obesity rate is higher among the "poor" than among the middle class. The daily intake of such vitamins as E, C and thiamin among children in families below 75% of the poverty threshold is greater than among children in families 300% above that threshold.
Strange contradictions exist in poverty statistics. In 1993, the Census Bureau reported that the lowest one-fifth of US households had an average income of $7,263. Meanwhile, the US Department of Labor showed the same group of households spent $13,486. A similar gap between alleged income and spending has been reported steadily year by year.
Part of the reason is that in ascertaining the income of those below the poverty level, the Labor Department does not include public housing, health-care subsidies through Medicaid, Medicare and other federal, state and local programs.
The Census Bureau fails to count most welfare benefits as income. For example, if a family received $4,000 in food stamps and $5,000 in housing aid, these benefits have zero income value. It also fails to count the enormous "underground economy" of persons who perform work "off the books" to avoid taxes. These unreported earnings are estimated to be worth anywhere from $300 to $500 billion a year.
The Census Bureau ignores household assets. In determining if a household is "poor" the Census Bureau counts only the household income in the current year. It ignores all assets accumulated in prior years. Thus, a businessman who has suffered losses, and as a result has a zero or negative income for the current year will be counted officially as "poor" even if he owns a home and has several million dollars in the bank.
The "poverty" figures that most of the media so happily brandish have a non-existent link to economic fact. But those alleged figures make good politics for those who want us to look the other way.
AMERICORPS' PAID "VOLUNTEERS"

On July 25, 2003, the House of Representatives refused to include an additional $100 million for AmeriCorps in an emergency supplemental funding bill. According to the Associated Press, critics say the agency is mismanaged and does not deserve an additional infusion of money in this bill.
Agency allies and officials have said if the money was not approved by the summer break, beginning July 25, it would have to scuttle 20,000 of its 50,000 volunteer slots.
House Majority Leader, Tom DeLay, R-Texas, who said in a brief interview that no AmeriCorps funds would be approved, said the agency had retained more volunteers than it could afford, causing its own problems.
Though members of both parties agree that AmeriCorps has been badly managed, support runs strong for the agency. It also is a favorite of President Bush.
The House plans to debate a separate bill which would fund the Corporation for National and Community Service, which runs AmeriCorps, at $480 million for fiscal year 2004, beginning on October 1, 2003. Bush proposed $598 million for next year.
Meanwhile, in Michigan, in the case of Dana v. American Youth Foundation, No. 237919, decided in the Michigan Court of Appeals on June 24, 2003, the Court ordered that plaintiff be awarded unemployment insurance benefits.
The plaintiff worked for American Youth Foundation (an AmeriCorps program) from October 30, 1995 to August 31, 1996. She received a monthly stipend totaling $7,945 over the course of her service. She also qualified for health insurance and a child-care allowance during her service. At the end of her term, Dana received an education award of $4,725 to be used within 7 years of the completion of her service.
When her term of service ended, she applied for unemployment.
Under the federal law establishing AmeriCorps, the federal government does not allow participants to obtain unemployment benefits when their terms are complete.
The Michigan Court, however, determined that AmeriCorps programs are not work-relief or work-training programs which would make them exempt from unemployment coverage under Michigan law. Instead, the Court agreed with the lower court's determination that the primary purpose of these programs "was to encourage service to community."
The Michigan legislature should solve this problem now. It is bad enough to pervert the language by calling paid workers "volunteers." Making them eligible for unemployment benefits for these "volunteer" jobs is one step too far.
TOTALIZATION AGREEMENT
National Review Online, in an article written by Joel Mowbray, on January 24, 2003, reported on the reaction of Consular Affairs (CA) chief Maura Harty to a January 27 article in the same publication.
The article told of a plan by the State Department to enter into a "Totalization Agreement" with Mexico. Totalization is government-speak for combining or "totalizing" the Social Security taxes paid by individuals into the US's and a foreign country's respective systems to create a single, harmonized retirement payment. Unlike the agreements with most countries, in which only those people legally residing and working in the United States are covered, Harty was in the process of negotiating a deal with Mexico to include illegal aliens.
When Mowbray exposed the details of this plan, Harty lashed out at CA staff members, declaring that the "leak" at State was a "traitor."
It seems that those at State knew the plan would include illegal aliens, and knew that the White House officials didn't know. Government investigators are looking into why officials at State and the Social Security Administration (SSA) have consistently mischaracterized and understated the progress of the talks with Mexico.
At the request of the House Budget Committee, the Congressional Budget Office is going to calculate the true costs, with and without illegal aliens. If the agreement is similar to the 20 that are already in place, the costs are relatively low. If, however, the 7 to 11 million illegals are included, the cost skyrockets to hundreds of billions of dollars.
The original plan was to finalize the agreement by the end of February with State submitting the accord to Congress. However, Congress doesn't have to approve the Totalization Agreement for it to take effect; so long as Congress doesn't affirmatively vote it down, the Agreement becomes law. Sources report that many officials at State, SSA and the White House are starting to get cold feet.
Harty reportedly tried to push the deal through to curry favor with the White House by coming to an agreement which would make Mexican President Vicente Fox happy. It appears that her efforts to impress Karl Rove and company may not succeed.

HOW MUCH WE OWE. . .
The continuing case, which resulted in US District Judge Royce Lambert holding Bruce Babbitt and Robert Rubin in contempt of court during the Clinton administration, goes on without resolution.
Arising from the 1887 action of Congress which assigned small allotments of land to individual American Indians and gave the Interior Department the responsibility for managing the royalties from the natural resources, it appears insoluble.
The Associated Press reported on January 7, 2003 that the Interior Department is incapable of producing records to accurately account for the money. The Department estimates that about $13 billion in Indian royalties have been collected since 1909. The Indians claim losses of $40 billion to $137 billion.
The Interior Department has now come up with a $335 million, 5-year plan, to do a transaction-by-transaction accounting of the money in the largest Indian accounts, and to do a statistical sampling of enough of the smaller accounts to pin down the amount owed within 99%.
So many documents have been destroyed or lost, the Indians claim no accurate accounting is possible and urge the court to adopt an analysis similar to the one used to produce the $137 billion.

YOU THINK ENRON HAS PROBLEMS?
In the 2001 Financial Report of the United States Government, Treasury Secretary Paul O'Neill revealed that when the government uses the same accounting method that corporations are required to use, the federal deficit in 2001 was $515 billion rather than the reported surplus of $127. The difference is mainly due to the health benefits to military retirees, John Crudele reported in NYPOST.COM on May 28, 2002.
In that same Financial Report, Crudele noted that last year the government misplaced an incredible $17.4 billion because of shoddy bookkeeping. He tells how to find it.
Go to www.USTreas.gov , click on Treasury Bureau on the left, then click on "financial management services.

If you've made it this far click on "Financial Report of the U.S. Government" for 2001 and download it.

Now find page 49. Look at the line that says "Unreconciled transactions affecting the change in net position." The figure in the 2001 column next to that is $17.3 billion.

What that means is that when the accountants tried to balance the government's books, they came up $17.4 billion short. Note 16 on page 110 sort of explains.

That footnote says that the accountants had to pencil in $17.4 billion that didn't exist (or was missing) in order to achieve a balanced government ledger.

The footnote adds that the mistake could simply be bad record keeping or "improper recording of intragovernmental transactions by agencies."
Keep this in mind when you hear the Democrats talk about undoing the tax cuts.

DID THEY REALLY SAY THAT?
These are actual comments left on US Forest Service registration sheets and comment cards by backpackers completing wilderness camping trips :
"A small deer came into my camp and stole my bag of pickles. Is there a way I can get reimbursed? Please call."
"Escalators would help on steep uphill sections."
"Instead of a permit system or regulations, the Forest Service needs to reduce worldwide population growth to limit the number of visitors to wilderness."
"Trails need to be wider so people can walk while holding hands."
"Ban walking sticks in wilderness. Hikers that use walking sticks are more likely to chase animals."
"All the mile markers are missing this year."
"Found a smoldering cigarette left by a horse."
"Trails need to be reconstructed. Please avoid building trails that go uphill."
"Too many bugs and leeches and spiders and spider webs. Please spray the wilderness to rid the area of these pests."
"Please pave the trails so they can be plowed of snow in the winter."
"Chair lifts need to be in some places so that we can get to wonderful views without having to hike to them."
"The coyotes made too much noise last night and kept me awake. Please eradicate these annoying animals."
"Reflectors need to be placed on trees every 50 feet so people can hike at night with flashlights."
"Need more signs to keep area pristine."
"A McDonald's would be nice at the trail head."
"The places where trails do not exist are not well marked."
"Too many rocks in the mountains."

IT'S NOT JUST SCREW-UPS. . .
A couple of months ago, we featured an article about screw-ups in the FBI who got promoted. This is even worse.
The Associated Press reported on March 13, 2002 about a Navy employee Sen. Charles Grassley, R-Iowa, testified about in a hearing before the House Government Reform subcommittee, chaired by Rep. Stephen Horn, R-Cal. The employee, Tanya Mays, charged nearly $12,000 in personal expenses on her government credit card. The purchases included a computer, a kitchen appliance, clothing and groceries. Mays was never disciplined and has never been asked to repay the government for any of the purchases. Instead, she was promoted in October, 2001, to a key Army financial management office at the Pentagon and placed in charge of "cash integration."
More than 46,000 Defense Department employees had defaulted on $623 million in official travel expenses charged to the government cards as of November, 2001. The bad debts, which banks that issue the cards have been forced to write off, are growing at the rate of $1 million a month.
Horn and Grassley said they intend to ask Defense Secretary Donald H. Rumsfeld to determine what action should be taken against 713 commissioned officers who have defaulted on $1.1 million in charges on their government-issued travel cards. The accounts have been unpaid for seven months or more and include individual balances of up to $8000. The officers range from junior lieutenants to senior colonels and a Navy captain.
"Somebody over in the Pentagon needs to come down hard on the officer scofflaws," said Grassley. "Credit card abuse in the military will never stop until the officers clean up their act."

HERE A TRIBE, THERE A TRIBE. . .
The Associated Press, on March 1, 2002, reported that Michael Anderson, the acting head of the Bureau of Indian Affairs (BIA) at the end of the Clinton administration, sat in his car three days after leaving office, on Jan. 22, 2001, and signed documents granting a group of American Indians status as a tribe against the recommendations of the BIA staff. A BIA staffer then stamped the document with a date of Jan. 19, 2001 -- Anderson's last day on the job.
In a report by the inspector general, which disclosed these actions, the chaos and arguments which took place in the last days of the Clinton administration are documented.
Federal recognition as a tribe grants Indians status as a sovereign nation and makes them eligible for many federal benefits. It also can pave the way for casinos on their land.
The Bush administration secretary of Indian affairs, Neal McCaleb, announced the retirement of the official who had authorized the signing. He also reversed the Duwamish recognition decision last September, saying the group of 560 Indians does not meet the criteria for federal recognition. The Duwamish are appealing.

SCREW UP -- GET PROMOTED
In the January 14, 2001 edition of Human Events, Terence P. Jeffrey discussed a report issued by a subcommittee chaired by Sen. Arlen Specter on the Wen Ho Lee investigation which "involved allegations of espionage as significant as any the United States is likely to face."
Dr. Stephen Young, the associate laboratory director of nuclear weapons at Los Alamos, speaking of the information Lee was suspected of passing to the Chinese, said: "These codes, and their associated data bases, and the input file, combined with someone that knew how to use them, could, in my opinion, in the wrong hands, change the global strategic balance. They enable the possessor to design the only objects that could result in the military defeat of America's conventional forces."
Despite the magnitude of the danger, the FBI put the investigation on the fourth lowest priority within the National Security Division at FBI headquarters in Albuquerque, New Mexico (FBI-AQ).
"At every level of management at FBI-AQ from May 1996 to August 1998," says the report, "there was a failure to provide proper supervision to the case and its case agents." The Special Agent in Charge (SAC) for most of the investigation paid so little attention to the project that he was not even aware of the underlying predicate until after he left the FBI-AQ. Two incompetent agents were assigned to be the Supervisory Special Agents (SA) sequentially.
The report says of the first SA: "The conclusion is inescapable that [SA-1] should never have been assigned a case of this magnitude. Although it states the obvious, it was not [SA-1's] fault that he was assigned the Wen Ho Lee investigation." The italics were in the original report. "The most fulsome praise [an FBI Supervisory Special Agent (SSA)] could muster about [SA-1]," says the report, "was that he was not the worst agent with whom [the SSA] had ever worked."
He finally took himself off the case by taking a promotion to FBI-HQ.
The second agent was also incompetent. The report states: "[SA-2] was a significant improvement over [SA-1] as the Wen Ho Lee case agent. Having said that, he also was not an appropriate choice to be the sole agent running a major espionage investigation that required initiative, aggressiveness and speed." He was also removed from the case by being kicked up the ladder.
The SAC who chose SA-1, Tom Kneir, was promoted to Deputy Assistant Director of the Criminal Division at FBI-HQ in 1996. Another SAC, James Weber, who failed to oversee the investigation appropriately was promoted to Deputy Assistant Director of the International Operations Branch at FBI-HQ. The Assistant SAC for more than two years of the Wen Ho Lee investigation who was most directly in line to pursue the investigation aggressively, and did not, was in the process of leaving the Albuquerque Division for his new job at FBI-HQ in August 1998.
We will soon see whether the FBI has changed. The New York Times reported on January 30, 2002 that the new director, Robert S. Mueller, III, has transferred a senior counterintelligence official, Sheila Horan, one of the bureau's highest ranking women, for failing to conduct a sufficiently aggressive inquiry into an investigation of suspicions of Chinese espionage. She was moved from acting head of the bureau's national security division to an administrative support position. FBI officials said she was expected to leave the bureau.

AN OINK, OINK, HERE. . .
In looking at the new farm bill which Sen. Tom Daschle considered more important than the President's stimulus package last December, Edwin J. Feulner, Ph.D. of The Heritage Foundation had some interesting observations.
David Rockefeller, Ted Turner, Sam Donaldson and Scottie Pippen, all rich and famous, collect subsidies from the federal farm program. So do at least 14 members of Congress. They grow, or agree not to grow, the "right" crops -- the corn, wheat, rice, cotton and soybeans that eat up 90% of subsidy dollars. The farmers foolish enough to produce the "wrong" ones -- poultry, eggs, cattle, nuts (with the exception of peanuts) and most vegetables get nothing from Uncle Sam.
Not all subsidies go to rich people. Some go to rich corporations. Chevron, with revenues of $5.2 billion in 2000, received $260,223 between 1996 and 2000. John Hancock Life Insurance, with $9 billion in annual revenues, raked in $21,368.
Other subsidies from 1996 to 2000 were:
David Rockefeller, former chairman of Chase Manhattan Bank -- $352,187 for corn, wheat and soybeans.

Ted Turner, net worth more than $6 billion, $176,077.

Scott Pippen, who will make $18.1 million this year playing basketball, will get $131,575 not to grow crops.

Rep. Marion Berry, D-Ark. member of the House Agriculture Committee, more than $750,000.

Rep. Doug Ose, R-Cal., 22nd richest member of Congress, $149,000 in rice subsidies.

Sen. Mike DeWine, R-Ohio, net worth $7 million, has pocketed nearly $50,000.

Sen. Blanche Lincoln, D-Ark., a member of the Senate Committee dealing with agriculture, $351,085.
The House passed the "Farm Security Act of 2001" (conveniently renamed after 9/11) which is to be reconciled with the Senate version later this year, adds $73 billion to the $95 billion already approved for farm subsidies next year.
Why push this through now? Sen. Kent Conrad, D-N.D., Chairman of the Senate Budget Committee said: "The money is in the budget now. If we do not use the money, it is very likely not going to be available next year."
No wonder Mr. Daschle doesn't like the tax cuts which are scheduled to occur.

AG DEPARTMENT DOES IT TOO
An Agriculture Department agency used inflated numbers to make a rural housing program look more successful and persuaded Congress to more than double funding to $100 million a year, the Department's inspector general reported.
The Associated Press reported on July 13, 2001, the Rural Housing Service told Congress it had helped build 3,650 affordable apartments in 1998 and 1999. But only 222 rental units had actually been built by 2000. The agency counted the number of units planned, many of which will not be built, to help get large budget increases.
While the agency's Carl W. Wagner admitted that a literal reading of the report would lead one to the false conclusion that it was referring to units built rather than those which were planned, he defended the reports by saying that Congress knew the agency was reporting the number of apartments planned, not the number actually built.
The program offers loan guarantees to developers who build affordable apartments in rural areas, where among other things, farmers' need for seasonal workers increases demand for seasonal housing. It replaced a program that gave direct loans to builders. This program has proved unpopular because those persons who need the housing cannot afford to pay market rate and the finances do not work.
NO WONDER THEY DON'T WANT A TAX CUT
IRS records show that 340,000 federal government employees or retirees getting government pensions last year owed a total of $2.5 billion in unpaid taxes.
This includes 2,975 workers who were employed by the IRS itself, Scripps Howard News Service reported on June 16, 2001. A 1998 law says IRS employees can be reprimanded if they are found making an intentional error that results in underpayment of taxes, or fired if they are found to be negligent in paying their taxes.
The General Accounting Office report found that 36% of the cases were delinquent for more than a year and 29%, involving $1.4 billion, was due for taxes assessed prior to 1995.
The rate of non-compliance of more than 8 million federal workers and retirees was about 5% while the rate among the general public is 7%. The IRS estimates the total of unpaid taxes at $240 billion.

IS THERE NO END TO CORRUPTION?
The Pentagon agency charged with rooting out fraud destroyed documents and substituted fakes to win a passing grade in an audit of its own operations, according to an internal inquiry, the Associated Press reported on June 6, 2001.
The incident occurred as the Pentagon inspector general's work was about to be reviewed by auditors working for the Internal Revenue Service's inspector general. The review was part of a routine program where one government agency's inspector general's office checks the work of another. The unsuspecting IRS reviewers found "no problems" with the Pentagon's audit work after poring over the phony documents, concluded an internal report, written by a Defense Department inspector general's employee assigned to investigate her own agency. A whistleblower tipped Sen. Chuck Grassley (R-Iowa), who wrote Defense Secretary, Donald Rumsfeld.
The 983 hours spent creating the fake documents cost the government $63,000. The scheme started when the IRS selected 8 Defense Department audits for review. Senior Pentagon officials realized that working papers for a 1988 audit report would not get a passing grade.
"Instead of submitting it and suffering the consequences, a decision was made to destroy all the original work papers and to re-create an entirely new set," Grassley wrote Rumsfeld. He said 12 to 15 officials in the Defense Department inspector general's office were involved, including senior auditors.
The senator also said that disciplinary actions were under consideration only for lower-ranking auditors and their immediate supervisors but not senior officials.

WASTE, FRAUD AND ABUSE
While there is no line item in the national budget called "Waste, Fraud and Abuse," there certainly should be. As you hear the spendthrifts talk about how the government cannot get by with about a nickel less in every dollar of taxes over the next ten years, keep these examples in mind.
WorldNetDaily reported on Jan. 22, 2001 about a Human Events expose of a study by the Capital Research Center which revealed that at least 18 of the nonprofit organizations that sent representatives to a Jan. 9 meeting to organize the left-wing opposition to Attorney General John Ashcroft's nomination received federal tax dollars. In the four funding years of 1996 to 1999 the grants received by the groups added up to almost $150,000.
On April 3, 2001, Associated Press reported that the Education Department's chief inspector said the department had lost nearly half a billion dollars in the past three years to waste, fraud and errors. Among the findings were that about 230 employees had credit cards in their names with most allowed to charge up to $10,000 a month without any oversight, 36 could charge up to $25,000 and two could charge up to $300,000. In criminal actions, $3 million in grants was stolen and, in another case, 6 employees plead guilty to stealing $1 million in equipment and to falsely reporting overtime.
At the Immigration and Naturalization Service, the Inspector General could not account for more than 61,000 items worth about $70 million including 539 weapons and 12,000 computers, The Washington Times reported on April 18, 2001.
On March 30, 2001, the Indianapolis Star reported that 17 people were charged with defrauding the Indianapolis Housing Authority of nearly $50,000. This program is subsidized through the US Dept. of Housing and Urban Development.
The Defense Department paid General Electric $50 million too much on several jet-engine contracts in the 1990's and took years to recoup the money, allowing General Electric to earn $5.5 million in interest which does not have to be returned to the Pentagon, Defense Week reported April 16, 2001.
On May 9, 2001, Scripps Howard News Service reported that the Internal Revenue Service workers used more than half of their online time at work to visit sex sites, gamble, trade stocks, participate in chat rooms and do other nonwork activity. The Treasury Department's inspector general's report did not sit well with Senate Finance Committee Chairman Chuck Grassley (R-Iowa). He noted that during this year's tax season, 37% of taxpayers calling the IRS for tax information didn't get their calls answered. Those that did get a response were given wrong answers 47% of the time.
Get the money out of Washington.

GET THE MONEY OUT OF TOWN
When you hear the Democrats moaning about the "enormous tax cut" that President George W. Bush is proposing, don't run out to buy dog food for your favorite senior citizen. Take a look at some of the "investments" of the last administration.
The San Francisco Chronicle reported on March 24, 2001 on the misuse of Housing and Urban Development (HUD) Funds in that city's Housing Authority.
Decrying what he call Third World-style corruption in San Francisco government, a federal judge sentenced a city official, Patricia Williams, to more than five years in prison for masterminding a bribery scheme involving the sale of as much as $500,000 worth of low-income housing vouchers.
The sentencing came two days after Williams' former boss Ronnie Davis was indicted for stealing funds from the housing authority in Cleveland, where he used to work. He was suspended from his post in San Francisco.
In all, a federal grand jury indicted 22 people for participating in the bribery scheme, and many who pleaded guilty to lesser charges were called to testify.
Not to be undone, the east coast plunders the HUD programs, too. The New York Post reported on the same day that the Galveston County Daily News had been trying for three months to get hold of documents under a Freedom of Information Act request relating to HUD spending under Andrew Cuomo's reign.
The Daily News was curious about why Texas was awarded far less funding on homeless issues than was New York. However, the New York Post noted that it had been documenting since 1998 how young Cuomo spread federal largesse across his home state in preparation for a run for his father's old job, governor of New York.
HUD seems to be a particularly vulnerable agency. The Associated Press reported on March 3, 2001 that a federal program that allows police officers and teachers to buy half-priced homes in troubled neighborhoods is plagued by widespread fraud and lax oversight. The HUD inspector general's office reports that 9 police officers have been convicted and 72 more are under investigation for defrauding HUD.
The biggest problem is that participants buy a discounted home through the Officer Next Door/Teacher Next Door program and agree to live there for three years, but rent, sell or leave it vacant before then.
HUD now estimates that one in four participants has misused the program, the report said. Since the program was created in 1997 to help blighted neighborhoods, 4,732 police officers and 805 teachers have bought half-priced homes.
The program "appears to be at high risk for noncompliance and abuse by homebuyers," auditor Nancy Cooper wrote in the preliminary report in February.
Maybe this is a program we can do without.
Get the money out of town.

INDIANS WIN ONE
Alan Balaran, who was appointed by US District Court Judge Royce Lamberth to oversee the process of attempting to straighten out the records relating to payment of royalties to Indians for resources removed from their lands complained that some Justice and Interior Department lawyers "have launched a misguided campaign to undermine my authority," the Associated Press reported on Feb. 13, 2001.
Balaran is launching a formal probe of the Interior Department's Office of Trust records, which was formed to handle the records involved in the lawsuit which seeks to force the US to pay more than 300,000 Indians more than $10 billion which has accumulated from over a century of mismanagement.
The Justice Department lawyers dispute Balaran's claims.
In a Feb. 22, 2001 article, the Washington Post reported that Balaran urged Judge Lamberth to launch contempt of court proceedings against former secretary Bruce Babbitt, mid-level Interior officials and government lawyers for retaliating against a longtime employee who criticized the government's efforts at overhauling the trust fund system. She was stripped of her duties in March 2000 after exposing the problems. She sits at home, collecting a salary, waiting for her next assignment.
The Interior Department denies the charges.
But, finally, on Feb. 24, 2001, the Washington Post reported that the US Circuit Court of Appeals for DC agreed with Judge Lamberth's findings that the "federal government has failed time and again to discharge its fiduciary duties." This decision means that Lamberth now can move forward and determine how much is owed to the Indians.
The government lawyers had not yet decided whether they would try to appeal to the entire appellate court.
For additional information see the Archives under Federal Government:
April 1999: Contemptible Secretaries
October 1999: Contempt Costs Us Cash
February 2000: Treasury Department 'Out of Control'
March 2000: Judge to Oversee Indian Trusts

UNIONS LOOK ASKANCE AT HUD HIRING
Three months before a new administration was to take office, the Department of Housing and Urban Development (HUD) was getting ready to hire up to 900 people, 10% of its current workforce, the Washington Post reported on October 30, 2000.
No official announcement was made and no job openings were posted, raising suspicions in HUD's unions that Project Hire was a scheme for mass "burrowing" of political appointees into the civil service, or for forcing out veteran HUD employees, particularly minorities.
While Congress was looking at the program carefully, an unnamed department official predicted the hiring would extend beyond the election, probably until the inauguration in January.
While anti-burrowing rules require the Office of Personnel Management approval for an agency to hire political employees in a civil service job, the unions are still concerned. They worry that their members may not be given a fair shot at the jobs in competitions against outsiders. Anxiety is particularly high among blacks and Hispanics.

CLINTON WON'T GO QUIETLY
Even after election day, Clinton continues to make mischief. According to Reuters, November 9, 2000, Clinton signed proclamations "protecting" nearly 1 million acres in Arizona and Idaho.
While local officials and Western lawmakers were not consulted, the environmentalists were pleased. He proclaimed Vermilion Cliffs National Monument covering 293,000 acres of federal land on the Colorado Plateau in Arizona and expanded Craters of the Moon National Monument in Idaho by 661,000 acres.

TOO MUCH TIME ON THEIR HANDS
The Libertarian Party's press secretary, George Getz, released some comments on August 30, 2000 about one of the latest projects of the Department of Agriculture (USDA). (This is the same department that is trying to handle the bovine tuberculosis problem, remember. . . .)
"We know the federal bureaucrats don't have enough to do, but when they start to cheddar-chatter about the correct size of the holes in Swiss cheese, well, they ought to be dipped in a fondue pot.
"The fact is, the only holes that need to be regulated are the holes in the heads of federal bureaucrats."
Late in July the USDA released a proposed new 15 page regulation that would require the holes in Swiss cheese to be reduced from an average of 11/16" to 3/8" in diameter in order to qualify for a federal Grade A rating. This change is proposed by lobbyists from the cheese industry, which wants the more popular smaller-hole cheese to qualify for Grade A rating rather than the Grade B it now gets, which reduces the price.
Getz sees no reason why the government is involved in the size of holes in Swiss cheese and suggests that the marketplace will allow customers to choose their favorite size of holes.
"Frankly, Americans are getting feta up with this kind of meddling. If these federal busybodies are not stopped, what will they regulate next? The size of the holes in doughnuts? The holes in onion rings? The holes in Bill Clinton's alibis?"
Getz concluded: "Americans don't need Monterey Jack-booted thugs from the USDA messing around with our Swiss cheese. The bottom line is that this cheese regulation is to the proper function of government what Cheese Whiz is to real cheese."

THEY ARE AFTER YOUR WASHER NOW
Remember the geniuses who decided how much water could come out of your shower head and how many gallons of water your toilet could use? They are after your washer now.
According to the Competitive Enterprise Institute in a July 1, 2000 release, the federal bureaucrats and government-funded environmental activists have spent millions of tax dollars critiquing washing machines. They have determined the popular top-loading design uses too much water and too much energy to heat that water.
The feds prefer front-loading washing machines which remain unpopular with consumers. They cost several hundred dollars more than top-loaders and longer cycle times. Today, they comprise less than 10% of the market.
The Department of Energy (DOE) is, therefore, going to mandate the top-loaders out of existence. (Remember, this is the group that can't seem to keep our nuclear secrets under control.) Under authority delegated to the DOE in the 1987 National Appliance Energy Conservation Act, DOE can set energy efficiency requirements for clothes washers and most other household appliances. On May 23, the department announced new standards that will effectively regulate top-loaders out of existence over the next few years.
Rules such as these are supported by a coalition of DOE bureaucrats and federally-funded advocacy groups who make their living from the energy efficiency game. Ironically, the process of creating an appliance efficiency standard is a marvel of inefficiency, requiring 34 discrete bureaucratic steps unfolding over the span of several years. This exercise keeps a lot of Washington paper-pushers permanently employed.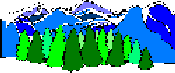 ADMINISTRATION GRABS FRIARS PROPERTY
The latest victims of Clinton's legacy quest are the Franciscan Friars of Atonement at Graymoor in New York, National Review Online reported on July 20, 2000.
The Catholic friars have been in Garrison, New York, for more than 100 years, their property partially crossed by the Appalachian Trail since 1923. In 1984, at the Park Service's request, the Friars handed over 58 acres of their land to the federal government. For many years, the friars have voluntarily hosted hikers on the trail, offering free meals, showers and sleeping accommodations. In addition, the 43 friars and 85 sisters who live at Graymoor operate a pilgrimage center, a homeless shelter and drug and alcohol rehabilitation facility, and an ecumenical institute which serves over 1,000 people annually.
However, the Park Service is now trying to force the friars to turn over an additional 20 to 60 acres for "scenic protection" which goes beyond the Park Service's mandate -- actually, in effect expanding the Trail. The Park Service has decided to hand the case over to the Justice Department for eminent domain proceedings to force the friars to give up the land.
National Review Online notes: "Besides wondering how the federal government could possibly make better use of this land than the friars are, one wonders: Doesn't the Clinton administration realize these monks are potential Hillary voters?"

MONUMENTAL INTRUSION
In his frenzy to give himself a "monumental" legacy, Clinton has named more national monuments.
The Washington Post reported on June 10, 2000, that Vice President Gore visited Washington state on June 9, to tout two new monuments in the Pacific Northwest, a key campaign battleground. He traveled a portion of the 51-mile "Hanford Reach" of the Columbia River and announced the creation of the Cascade-Siskiyou National Monument in south-central Oregon, along the California border. This area includes Soda Mountain and encompasses about 52,000 acres controlled by the Bureau of Land Management.
Officials described the other two new monuments: The Ironwood Forest National Monument, near Tucson and the new Canyons of the Ancients National Monument in southwest Colorado's Four Corners region, near Durango.
On July 16, 2000, The Deseret News reported that Interior Secretary Bruce Babbitt has recommended President Clinton designate a 280,000-acre national monument centered on Paria Canyon along the border shared by northern Arizona and southern Utah.
If these folks don't leave Washington soon, everything west of the Mississippi will be "monumental."

THE NAVAJOS' LAST STAND
In our June 1999 newsletter, we reported on an ongoing problem between the Hopi and the Navajo tribes which has lasted over 100 years. (See "Navajo Noose Tightens" under Socialism in the Archives.) At that time, somewhere between 1,500 and 3,000 Navajos were still to be removed from the land in dispute or had to come to an accommodation with the Hopi. The Dallas Morning News of June 7, 2000 provides an update.
Now there are 12.
One, Roberta Blackgoat, 83 has been a trespasser on her land since February 1, 2000. She and the other 11, mostly elderly Navajos, have refused to sign papers to settle their differences with the Hopi. They could have signed agreements that let them remain on their land for 75 years, have a 3-acre home site and a 10-acre farm but refuse to do so.
They would have to abide by Hopi jurisdiction, and this is intolerable.
These resistors are adamant that they will not leave. They are spread out over a wide rugged area.
While the Hopis are adamant that the remaining dozen must agree to the accommodation and "become Hopi" or leave, legal actions are expected to last another two years.
So far, $390 million of the Congressionally budgeted $430 million has been spent.
NEW FLOOD INSURANCE "FEE"
The Naples Daily News on March 5, 2000 brought to light a new "license fee" tucked into the Clinton-Gore administration's budget request to Congress. It is an increase in the fee on virtually all home mortgages: flood zone certifications.
Although the vast majority of homes in the United States are not located in 100-year flood zones, federal law requires lenders to obtain a certification to that effect for every property they finance. The certification charge of $25 to $30 is usually wedged in among charges for loan origination, appraisal, credit, document preparation, tax service and other fees that must be paid the lender.
Under the new proposal, the firms that lenders contract with to provide flood-hazard certifications would have to pay the federal government $12 per loan to examine flood zone maps prepared and maintained by the Federal Emergency Management Agency (FEMA), which runs the National Flood Insurance Program.
The object of this fee is to raise $104 million during the course of the year so FEMA can update its maps more often. Unlike the present system, consumers buying or refinancing properties located nowhere near an actual flood zone could bear a large portion of the expense.

SECRET SEARCHES SNEAKING INTO LAW
Dave Kopel of the Independence Institute had a guest column in the May 18, 2000 edition of National Review Online in which he outlined the Reno Department of Justice plan to allow secret searches of homes.
The Secret Searches item already passed the Senate, hidden inside the methamphetamine giant S. 486. It is also hidden in the federal bankruptcy reform bill which is currently in conference. It would, however, apply to all searches conducted by the federal government, not just those involving methamphetamines or bankruptcy.
Presently, federal agents must announce their presence before entering, provide an inventory of any items taken and the person whose home or business is being searched can exercise his rights and make certain a properly-issued warrant exists. He can also make certain the police are searching only for the items authorized by the warrant.
Under a Secret Searches law, federal police could enter a person's home surreptitiously, conduct a search, and not tell the homeowner until months later. Even then, police would not have to provide an inventory of "intangible" items which were taken in a search. If the police entered your home secretly and photocopied your diary or made a copy of your computer hard disk, they would never have to inform you of their actions.
If the Secret Searches item is deleted from the methamphetamine and bankruptcy bills, it is likely that Clinton will try to sneak it into a gigantic budget bill at the end of the fiscal year.

FOREST SERVICE DEALS WITH ECO-NUTS?
In information forced to be turned over her subcommittee, Rep. Helen Chenoweth-Hage, R.- Idaho, found a Jan. 24 memo showing the Forest Service was developing an agreement that would allow the World Wildlife Fund and the Conservation Biology Institute to develop a process for mapping and assessing roadless national forests, a key step in Clinton's plan to bar development of millions of acres of forests, the Associated Press reported on March 14, 2000.
The memo Chenoweth's staff found is a draft of a proposal for a $650,000 grant for the Wildlife Fund and the Biology Institute from the David and Lucile Packard Foundation. In the memo, the groups say they are eager to sign an agreement that would have the Forest Service and the groups "work together to create a sound, science-based roadless areas assessment." At the the Forest Service's urging, it said, the agreement "will be national in scope."
"We have a huge opportunity to influence the Forest Service and perhaps other agencies to move progressively on the roadless areas issue and perhaps others," the memo says.
Forest Service Chief Mike Dombeck said he never would sign such an agreement and cannot be held accountable for a memo written be two environmental groups.

IN THE DEPARTMENT OF WASTED MONEY
Someone in the Clinton Administration's Department of Commerce (DOC) must have some friends in the direct mail business. The Bureau of the Census is a part of the DOC (which you will remember was selling trade trips to Democratic National Committee donors under former Secretary Ron Brown -- now deceased.) Not only did the Census Bureau send out a letter dated March 6, 2000 to tell you that you will get another letter in a week -- the census form, it sent out about 100 million of them. In each and every case, the address was wrong because the program automatically added a digit to the front of the address. But even worse, the envelope contained an envelope. There is nothing in this letter which directs you to send anything back. There is nothing to send back. One presumed that the next mailing, the census form, also will contain an envelope. Let's find out who sells envelopes. (Census officials said that in the non-English portions of the form, people who wanted forms in a different language could request them using the return envelope.)

BABBITT HAS MORE PLANS FOR LAND
Interior Secretary Bruce Babbitt has decided to "protect" more federal land in the West by establishing a new National Landscape Monuments system, which he announced on Feb. 17 the Associated Press reported on Feb. 18, 2000.
Babbitt, who has often battled with the Bureau of Land Management (BLM) over what he considers its pro-mining and logging policies, says the new system, which will be operated by the BLM, will give the agency a purpose that it has lacked. Babbitt said he hoped Congress will act on his suggestions, but President Clinton could declare the land monuments by proclamation.
Some of the sites under consideration are:
In Oregon, Steens Mountain and Soda Mountain.

In Colorado, Canyon of the Ancients, and expansion of the Colorado National Monument and enlarging the Sand Dunes National Monument.

In California, the Santa Rosa Mountains near Palm Springs and Carrizo Plain in the San Joaquin Valley near Santa Barbara.

In Arizona, the Empire Ranch near Tucson.

In Montana, an area along the Missouri River.
Tina Arapkiles, the Sierra Club's southwest regional representative, praised the announcement, saying it would shift the BLM from its traditional mining and logging mindset.
The land being considered for landscape monument status is already owned by the federal government, though some holding might be purchased as well. Other uses, such as hunting, will be considered on a case-by-case basis.

HOW THIS ADMINISTRATION SPENDS VET MONEY
Months before an audit uncovered similar problems, the chief financial officer of the Veteran's Administration (VA), Edward A. Powell repeatedly alerted VA secretary, Togo West, about the spending and hiring practices inside the agency's congressional liaison office. "I have rarely encountered such flagrant disregard for managerial responsibilities," he wrote, referring to the office when it was headed by Sheila Clarke McCready, Associated Press reported on Feb. 10, 2000.
The audit, concluded in January, concluded McCready, as head of the Office of Congressional Affairs, overspent her $2.3 million budget by $390,000 and improperly contracted work to consultants. The audit alleged the office failed to answer congressional requests on behalf of veterans for months.
McCready has since been transferred to a job in the Veteran's Health Administration but continues to earn more than $130,000 a year.

IS THERE ANYONE IN THIS ADMINISTRATION
WHO IS CAPABLE OF TELLING THE TRUTH?
The FBI has reopened an investigation into accusations that Commerce Secretary William M. Daley lied to a Senate committee during his 1997 confirmation hearing when he denied knowing about a state probe linking him to a suspected kickback scheme that was never proved, The Washington Times reported on Jan. 14, 2000.
FBI agents in Chicago are reportedly convinced that a formal investigation is warranted which could leave Mr. Daley facing charges of perjury or making false statements.
The case arises from a 1992 complaint by Chicago contractor Errol C. O'Brien who told the Illinois Attorney Registration and Disciplinary Commission that Mr. Daley was involved in a 1984 scheme by a Chicago law firm, Daley & George Ltd., to bill him for more than $180,000 in kickbacks disguised as legal fees. The senior partner of the firm is Mr. Daley's brother, Michael. Daley worked at the firm until 1985. Another brother, Richard, now mayor of Chicago, worked at the firm until 1980.
O'Brien claimed that he desired to use the Daley name to be placed on the contractor list for power companies since his company was one of a few with the necessary equipment for industrial cleaning jobs inside fossil fuel-burning electrical power plants. After hiring the firm, he started getting referrals, but his legal bills went from $30,000 to more than $180,000 per year. When he complained, O'Brien claims William Daley told him that "since they were getting me the work, they were entitled to a fair share of the profits." Later, he claims, the firm proposed setting up a partnership where 80% of the profits on new work would go to the firm and 20% would go to O'Brien.
At this point, O'Brien went to the Illinois commission to lodge a complaint against the firm and the attorneys. The attorney who drew up the complaint confirmed William Daley was named.
Daley denied, during his confirmation hearings being "the subject of an inquiry or investigation by a federal, state or local agency," had "never been the subject of a proceeding, inquiry or investigation by any professional association" and was "not aware" of any charges filed against him at the Illinois Commission.
It is the accuracy of these denials which are under review.

JUDGE TO OVERSEE INDIAN TRUSTS
According to the Dec. 22, 1999 report of the Associated Press, US District Judge Royce Lamberth will directly oversee efforts to fix the trust account system for American Indians which has been mismanaged by the federal government since the 19th century.
In his 142-page ruling, Lamberth decried "governmental irresponsibility in its purest form." The government cannot say how many accounts should exist or how much money should be in them. "The court knows of no other program in American government in which federal officials are allowed to write checks -- some of which are known to be written in erroneous amounts -- from unreconciled accounts -- some of which are known to have incorrect balances," Lamberth wrote.
Government officials were pleased that Lamberth did not order the system into receivership. The lawyers for the Indians were happy that the Judge would oversee the efforts to straighten out the accounts, but still plan to ask him for another contempt citation against the federal officials who allowed 162 boxes of records to be shredded which could have contained records which should have been produced to the Indians.
Despite the statements that the administration was pleased with the ruling, the Associated Press reported on Jan. 4, 2000, that the Justice Department has requested an appeal of the ruling arguing that the judge lacks the authority to oversee the reforms. Since the ruling was not a final disposition of the case, the Court of Appeals can decide whether or not to accept the appeal.
For background on this case, check out the Archives, under the topic Federal Government.

ADMINISTRATION ATTACKS LAND
ON SEVERAL FRONTS
Both the Departments of Interior and Agriculture (which has jurisdiction over the Forest Service) have initiated new attacks on the public and private lands in an effort to appease the eco-terrorists and provide a legacy for Clinton and a boost for Gore in the 2000 election.
Interior Secretary Bruce Babbitt asked Clinton to create four new national monuments -- two in Arizona and two in California -- which Congress has refused to place off limits, The Arizona Republic reported on Dec. 13, 1999. Against the wishes of the Governor of Arizona and the elected representatives of that state, Babbitt wanted to obtain the designations for the lands involved to prohibit mining, grazing and multiple uses of the public lands involved. On Jan. 11, 2000 Reuters reported that Clinton acceded to Babbitt's request despite the opposition of the Arizona's elected leaders.
This follows a plan which is being followed by the Interior Department to ban most public use of 5 million acres of federal land in six states. The states involved for this plan, reported in The Washington Times June 14, 1999, are Arizona, Montana, Utah, Alaska, Colorado and Missouri. Babbitt intends to prohibit any mineral activity and severely restrict access to the areas despite laws which require Congressional approval for the establishment of "wilderness areas."
In October, Clinton announced a plan to halt all road building and commercial development in 40 million acres of national forest. Liberty Matters News Service, 10/18/99. He was quoted as saying that he used his administrative might to "outmaneuver powerful opponents in Congress."
The fight over control of access to public and private lands is heating up. In Nevada, a pitched battle is in progress over the Forest Service bulldozing a road which Elko County claims is a county road. The Forest Service refused to provide answers to key questions in a Congressional hearing held in Elko on Nov. 13, 1999. (Elko Daily Free Press, 11/15/99) The road in question provides access to public and private lands and is supposed to be protected against any attempts to restrict or eliminate it (and other existing roads) by federal statute.
However, the battle continues. The Washington DC-based Wilderness Society and at least 100 other groups want Forest Service officials to ban the use of off-road vehicles in roughly 64 million acres of roadless areas in the 192-million acres national forest service system.
An environmental group, National Park Trust, is one of a group of organizations which is dedicated to eliminating the private ownership of parcels within the national park system. The private land -- known as "inholdings" is increasingly valuable as prime parcels to subdivide for recreational homes, business, or other commercial purposes.
According to the Associated Press, Paul Pritchard, president of the National Park Trust, stated: "Within 84 million acres of the national park system, seven million acres are privately owned." His organization considers the possibility that the land might be sold for commercial development the "single greatest threat to the system of national and state parks."
The real question which must be asked is exactly how much land should the government, federal, state and local control. If the government controls all mining, lumbering, drilling, and access to all property, will citizens of the United States have the right to use their own lands to provide opportunity for their own improvement, or, will the government have the power to decide who wins and who loses in this country?

TREASURY DEPARTMENT 'OUT OF CONTROL'
Remember that case that got Bruce Babbitt and Robert Rubin cited for contempt? It's not over. Judge Royce Lamberth, Wash. DC District Court Judge appointed an investigator to try to get to the bottom of the records question.
Alam Balaran, the investigator, reported that the Treasury Department lawyers failed to keep the agency from shredding potential evidence in the lawsuit over American Indians' money, covered up the shredding for more than 14 weeks, and misled the court about it.
"This is a system clearly out of control," Balaran wrote in the report, released on Dec. 6, 1999, and reported by the Associated Press.
The Indians' lawyers said they would seek another contempt citation after Balaran found documents relevant to the case dumped into a shed with used tires and other debris on a North Dakota reservation.

AND SO THEY LEAVE
As this administration's term winds to its end, more and more of the staff leave.
According to The Times of London, (Nov. 4, 1999) the rate of those preparing to jump ship is increasing -- three going away parties were recently held in the White House on the same day.
One of the more prominent people about whom discussions turn is James Rubin, US State Department spokesman. He is the husband of CNN reporter Christiane Amanpour, who is based in London. His departure is expected to coincide with the birth of their first child next spring.
As the staff dwindles, there are signs that the Administration is losing some of its esprit de corps.
Charlene Barshefsky, the US trade representative in a Senate hearing held on November 2, bluntly responded to questions asking why negotiations over China's entry into the World Trade Organization were taking so long: "What happened, as I said to my staff, is that men never ask for directions and we mistakenly bombed the Chinese Embassy in Belgrade [which] really chilled relations for almost five months."

INTERIOR DEPARTMENT ABUSES
The previous report of the misuse of funds by the US Fish and Wildlife Service (See November 1999 archives) is just one of a long list of abuses by that department during the Clinton Administration.
The Washington Times reported on June 2, 1999 on payments to two Interior Department officials, Robert L. Berman and Robert A Speir of $350,000 each. They received the money from a private "watchdog" group, Project on Government Oversight, POGO which had received $1.2 million of a $45 million settlement paid by Mobil Oil Co. for alleged underpayment of royalties by the oil industry. The employees were intimately involved in the rule making. Their activities are allegedly being investigated by the Justice Department, Interior Department and Congress. Speir refused comment on the advice of counsel and Berman invoked his Fifth Amendment right not to answer questions 150 time in a deposition about the payments and his role in the rulemaking.
The Washington Times reported on August 25, 1999 on another investigation of Interior Department officials which includes the White House. Allen P. Stayman and David North of the Office of Insular Affairs (which handles matters for the territories) were at odds with Republicans over President Clinton's plan to apply immigration and wage laws to the Northern Mariana Islands near Guam. This move is strongly opposed by the officials and governor of Guam.
Jeffrey Farrow, a senior official in the Intergovernmental Affairs Office at the White House was subpoenaed to see if he knew what was going on in the Interior Department. It seems that Stayman and North (who are prohibited by the Hatch Act, Anti-Federal Lobbying statute and the Privacy Act from engaging in political activities in their offices) drafted press releases for Democratic candidates, provided derogatory information about Republican lawmakers to their opponents and reporters and wrote letters to the editor for constituents to submit to local papers. The investigation of these activities is reportedly on-going.
RESPONSE BY ROBERT A. SPEIR
Sent: Monday, March 24, 2003 5:23 PM
Subject: Slanderous article linked to your organization
A recent search for my name on the web turned up the article I have copied below from a page linked directly to "Iosco County Republicans". The story you present is factually incorrect, and is a further distortion of an already incorrect 1999 article in the Washington Times newspaper. I ask you to remove this> item as it represents a case of continuing public slander directed toward me personally. Your article is incorrect because:
1. Neither me nor Mr. Berman were involved in the rulemaking process as claimed by the Washington Times. This was a ruse by the oil industry and their supporters in Congress to get the Interior Department to cancel royalty rules that would have helped prevent the oil companies' royalty theft.
2. We were investigated-for four years-by the Justice Department Criminal Division and with no charges being brought against us. The reason it took four years is that the aforementioned members of Congress for several years made up charges and distorted facts faster than the Justice Department investigators could clear us. The criminal investigation was dropped early this year.
3. I was never an employee of the Interior Department. In fact, at the time I received the money, I had been retired from the Department of Energy more than a year. Government ethics rules, regulations, and legal> precedent support the fact that there was nothing improper or unethical in my receiving this money as a retiree.
4. Sloppy (or purposeful) writing in your article infers that I, like Mr. Berman, invoked protections granted by the Constitution's Fifth Amendment. That is not true. I answered all deposition questions posed by oil industry representatives, and I talked forthrightly to investigators of the Justice Department, Interior Department, and the Congress throughout this egregious process. This forthrightness, I must add, added about $50,000 to my overall legal expenses so far in this matter. I even wrote the Washington Times to say that I would talk to them also, provided they would incorporate my attorney in the process. The elected to misrepresent my willingness to discuss the matter with them.
The real facts on this issue are as follows:
1. Mr. Berman and I forced the Interior Department to investigate oil royalty fraud in California, and a team of which I was a member subsequently concluded that as much as $850 million was due for underpayments of oil royalties in that State alone.
2. Later, the Project on Government Oversight filed a false claims suit against a group of oil companies for similar fraudulent actions, and the Department of Justice pursued that case. The Project did receive the money the Washington Times quoted and did share it with Mr. Berman and me in recognition of our contributions to helping call attention to one case of company fraud against U.S. citizens. This was a rare case of whistleblowers being rewarded, although we did not know what was in store for us later.
3. Other companies also were sued by the Justice Department over the same matter. Ultimately they all settled their cases, for which the taxpayer got back about $450 million--unfortunately less than 20 cents on a dollar stolen--but something nevertheless.
4. Claims of improper behavior on our parts generally involve unsupported allegations that I and Mr. Berman were involved in a rulemaking attempt by the Interior Department to clarify its royalty payment regulations to prevent further royalty theft. The allegations come from the oil industry associations and companies themselves, which conducted a five-year legal and political campaign to stop the Interior Department from plugging the loopholes that allowed them to defraud the government. The oil industry and the influential congressmen and women who supported them thought that they could stop the regulation-rewrite by claiming our involvement using fabricating evidence and purposely misinterpreted facts. Within a few weeks of the Washington Times article you quoted, the Interior Department conducted first a brief, then an in-depth investigation into our possible involvement in the rulemaking process. Their conclusion both times was that we were not involved.
5. The oil industry supporters also made many other claims of criminal actions by me and Mr. Berman. The Justice Department's Criminal Division, with the help of the Interior Department's Inspector General's Office investigated, over a four year period, a myriad of oil industry and congressional claims against us. Early in this investigation, they concluded that we had no involvement in the rulemaking process, and stated as such to us, yet the oil industry's representatives in Congress continued to make these claims. The net result was that Justice dropped their investigation with no charges early this year. There is a possibility that Mr. Berman's actions may still be under review from a civil (not criminal) perspective, since, unlike me, he was a government employee when he received the award from the Project on Government Oversight. In light of the above, your article is clearly out of date. As such, it represents a continuing defamation by inferring that I was/am guilty of unethical behavior, or worse, to anyone who might conduct online research my name or this issue. I suggest you remove it immediately.
Robert A. Speir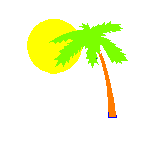 DOES CHINA WANT HAWAII?
Interior and Justice department officials are preparing to open hearing on the question of whether or not Hawaii should return to a sovereign state, The Washington Times reported on Sep. 20, 1999.
The question has picked up steam since President Clinton apologized to the Hawaiians in 1993 for the US military forcibly ousting Queen Liliuokalani from her Iolani Palace more than 100 years ago. The sovereignty movement chose a convention of 85 delegates in January to set specific goals. Attorney General Janet Reno and Interior Secretary Bruce Babbitt appointed representatives in July to clarify legally the "native" status of Hawaii's indigenous people and to address land-trust abuses.
Hawaiians are considered native if their ancestry is at least one-eighth indigenous and make up no more than 15% of the archipelago's present populace, with large numbers of Anglos, blacks, Japanese, Chinese and Philipinos also present.
Activists want to make sure that the hearings, scheduled to take place on 4 of the 5 major islands, consider all alternatives, starting with complete sovereignty. The Interior spokesman said the hearings will focus not just on that issue, but will try to determine what would finally reconcile the preponderance of native Hawaiians to American citizenship. They will also try to determine how to raise the living standard of the native Hawaiians, whose average income and health status are well below those of later arrivals.

HOW THE GOVERNMENT KILLS CHILDREN
The October, 1999 issue of Liberty, in an article by Patrick Bedard reports on the story of Dwight Childs, of Broadview Heights, Ohio, who ran a red light, resulting in a 10-mph crash. His 2-year old son, Jacob Andrew, strapped into a rear-facing child seat on the passenger side of a 1997 Ford pickup was killed by the airbag. Childs was charged with vehicular homicide for not switching off the airbag.
The government forced this man to buy airbags, because bureaucrats in Washington know better than he what needed for his well-being. Then, when he failed to deactivate the safety feature he was compelled to buy, it sent him to jail. He is also being compelled to make airbag-safety ads on radio and TV saying "I made the fatal mistake on strapping my son's car seat, rear-faced, in the front seat of a vehicle equipped with a passenger-side airbag . . . don't make my mistake." The Ohio Department of Public Safety, which provided the script did not include the fact that the pickup did not have a rear seat, and that Childs' conviction was for NOT SWITCHING OFF the airbag.
Since 1993, 82 students have been murdered in shootings at schools, according to the National School Safety Center. During that same period, 99 children have been killed by airbag deployments. We do not need new laws to protect us, we need fewer.

WE OWE THEM
On July 7, 1999 the Court of Federal Claims in Washington ruled that the Internal Revenue Service breached a 1975 income tax treaty between the United States and United Kingdom, the Financial Times reported on July 8. Since 1981, the IRS has refused to allow as deductible business expenses a portion of the interest paid by the National Westminster Bank's branches in the US to other companies of the NatWest group outside the US.
In this particular case, the court ruled that the IRS must refund $180 million dollars in taxes, but could be significantly higher because of interest costs. While the case continues to determine other matters, including the total sum owed, the ruling can have implications for banks from other foreign countries which have similar tax treaties to that of the UK, which can also be expected to reclaim taxes paid.

CONTEMPT COSTS US CASH
On August 10, 1999 US District Judge Royce C. Lamberth ordered the "Contemptible Secretaries" Bruce Babbit of Interior and Robert E. Rubin, former Treasurer, to pay $625,000 for withholding documents in a lawsuit involving the mismanagement of Indian trust funds. (See Archives for more details.)
The Washington Times in an August 11, 1999 article by Jerry Seper quoted Judge Lamberth and saying that the fine was the "only fair result" for the government attorneys who "covered up their disobedience through semantics and strained, unilateral, self-serving interpretations of their own duties."
The Judge lamented the fact that the money would be paid by taxpayers to the Native American Rights Fund attorneys who were trying to get information they were entitled to. "Ultimately these taxpayers will be forced to pay for the misconduct of their government's officials and their government's attorneys," he said. "This is a troublesome concept for the court. In this judge's view, the American taxpayers should not continue to be forced to bear the burden of these types of misdeeds.
"Instead, as in the case in the private sector, these attorneys and officials themselves should bear individual responsibility for their actions," he said.
An audit by the accounting firm Arthur Andersen said the Bureau of Indian Affairs could not account for $2.4 billion in transactions involving the funds.

BILL OF NO RIGHTS
Lewis Napper, a self-described "amateur philosopher and professional geek" was driving home for lunch in 1993 listening to the radio report about Clinton's proposed national health-care plan. As he listened to the chatter about "this right and that right" it hit him that all those misguided defenders of big government had perverted the intent of the founding fathers. Napper then composed the following addendum to the Bill of Rights just for those folks. He called it "The Bill of No Rights."
"We, the sensible people of the United States, in an attempt to help everyone get along, restore some semblance of justice, avoid any more riots, keep our nation safe, promote positive behavior and secure the blessings of debt-free liberty to ourselves and our great-great-great grandchildren, hereby try one more time to ordain and establish some commonsense guidelines for the terminally whiny, guilt-ridden, delusional and other liberal, bedwetters.
We hold these truths to be self-evident: that a whole lot of people were confused by the Bill of Rights and are so dim that they require a Bill of No Rights.
ARTICLE I: You do not have the right to a new car, big screen TV or any other form of wealth. More power to you if you can legally acquire them, but no one is guaranteeing anything.
ARTICLE II: You do not have the right to never be offended. This country is based on freedom, and that means freedom for everyone - not just you! You may leave the room, turn the channel, express a different opinion, etc., but the world is full of idiots, and probably always will be.
ARTICLE III: You do not have the right to be free from harm. If you stick a screwdriver in your eye, learn to be more careful, do not expect the tool manufacturer to make you and all your relatives independently wealthy.
ARTICLE IV: You do not have the right to free food and housing. Americans are the most charitable people to be found, and will gladly help anyone in need, but we are quickly growing weary of subsidizing generation after generation of professional couch potatoes who achieve nothing more than the creation of another generation of professional couch potatoes.
ARTICLE V: You do not have the right to free health care. That would be nice, but from the looks of public housing, we're just not interested in public health care.
ARTICLE VI: You do not have the right to physically harm other people. If you kidnap, rape, intentionally maim or kill someone, don't be surprised if the rest of us want to see you fry in the electric chair.
ARTICLE VII: You do not have the right to the possessions of others. If you rob, cheat or coerce away the goods or services of other citizens, don't be surprised if the rest of us get together and lock you away in a place where you still won't have the right to a big-screen color TV or a life of leisure.
ARTICLE VIII: You don't have the right to demand that our children risk their lives in foreign wars to soothe your aching conscience. We hate oppressive governments and won't lift a finger to stop you from going to fight if you'd like. However, we do not enjoy parenting the entire world and do not want to spend so much of our time battling each and every little tyrant with a military uniform and a funny hat.
ARTICLE IX: You don't have the right to a job. All of us sure want all of you to have one, and will gladly help you along in hard times, but we expect you to take advantage of the opportunities of education and vocational training laid before you to make yourself useful.
ARTICLE X: You do not have the right to happiness. Being an American means that you have the right to pursue happiness - which by the way, is a lot easier if you are unencumbered by an over abundance of idiotic laws created by those of you who were confused by the Bill of Rights."
If you wish to check out more of Mr. Napper's thoughts, see his website: www.bServer.com

WHERE ARE THE BIGGEST TAX CHEATS?
No wonder Democrats don't think the American people need a tax break. They don't pay the taxes they owe!
According to the Jacksonville (NC) Daily News, May 9, 1999, the worst federal agency, in terms of its employees paying their income taxes, is the Executive Office of the President, commonly known as the White House staff. According to a study done last October, 13.5% of the president's aides hadn't filed their tax returns or hadn't paid their taxes or were late in doing both. For all Americans, the rate is 8.7%.
The non-compliance rate government-wide is 5.2%. The best departments, Agriculture and Treasury (home of the IRS) have a non-compliance rate of 4.3%.

BUFFALO BILL RIDES AGAIN
In the March 3, 1999 New York Post, Deborah Orin reported that in anticipation of Clinton's visit to the Interior Department to celebrate the agency's 150th birthday, an artist was asked to alter a huge, 5-foot-wide blow-up of the Interior Department's seal.
The buffalo depicted is an anatomically correct male -- and Clinton was slated to stand in a position that would have made the day of every photographer in town. This called for a cover-up, so someone painted in a bit of extra prairie to expunge the X-rated part of the critter's anatomy, the Washington Post reported.
"Gelding might be an appropriate solution - but the American bison is not the most deserving candidate," cackled Republican National Committee Communications director, Cliff May.
White House Deputy Press Secretary, Amy Weiss, defended the action, saying, "It was the just and modest thing to do, for the buffalo's sake," insisting that the White House had nothing to do with the deletion that had everyone tittering.
Interior Secretary, Bruce Babbitt also pleaded innocence via spokeswoman Stephanie Hanna, who blamed the entire mess on "a very low-level employee." She insisted it was all a silly mistake because the deleted part "wasn't the genitals or what they thought it was."
An amused biologist at the National Bison Range in Moises, Montana, noting that the seal definitely show the hair over the buffalo's penis, quipped "I suppose it depends on what the definition of a genital is."

CONTEMPTIBLE SECRETARIES
In 1996 a class-action lawsuit was filed by five Native Americans who argued that the federal government had mismanaged trust funds dating back to the early 1800's, losing track of billions of dollars deposited in the funds, Scripps Howard News Service reported on February 19, 1999.
Each year the federal government is supposed to pay about $250 million into 500,000 trust accounts held by individual Native Americans to pay for oil, gas and timber royalties. Much of that money cannot be documented the suit claims.
In November of 1996, Judge Royce Lamberth of the U.S. District Court in Washington, D.C. ordered the Interior and Treasury departments to turn over documents sought by the Indians lawyers to prepare for trial.
Since then, thousands of pages of documents have been withheld.
The government has offered a series of explanations, ranging from inability to reach records in high-stack areas to fears that some records stored in an Albuquerque, N.M., warehouse were so tainted by rodent droppings that to disturb them would risk infecting workers with the deadly hantavirus.
In January, Lamberth blasted the government's legal team, accusing it of a gross mishandling of the case. In a court transcript he is quoted as saying: "I practiced government law for 20 years, and I've been on the bench 11, and I've never seen the government mishandle a case as badly as this one has been mishandled. This one is beyond belief."
On Monday, February 22, 1999, The Washington Post reported that the Judge had issued the contempt order, saying Treasury Secretary Robert Rubin and Interior Secretary Bruce Babbitt failed to produce the required documents. The secretaries and Assistant Interior Secretary Kevin Gover were ordered to pay legal fees and other expenses that resulted from their delay in complying with the November 1996 Order.
"I have never seen more egregious misconduct by the federal government," Lamberth said in his order. "The court is deeply disappointed that any litigant would fail to obey orders for production of documents, and then conceal and cover up that disobedience with outright false statements that the court then relied upon. But when that litigant is the federal government, the misconduct is even more troubling."
Scripps Howard reported that the administration soon will face congressional scrutiny for its handling of the funds. The Senate Indian Affairs Committee and the Senate Energy and Natural Resources Committee planned to hold a joint hearing on the Interior Department's American Indian trust management practices.
Revised: