WHAT'S NEW?
For further information on these and previous articles, visit the Archives.
PLEASE CHECK TO SEE IF YOUR DUES ARE CURRENT. IF YOU NEED INFORMATION ON YOUR STATUS, CHECK WITH MAUREEN RUDEL, (989) 362-4747 OR maureen@tawasbay.net
BIDENANA REPUBLIC
By Don Surber, December 22, 2022
Zelensky visited a banana republic on Wednesday, a country rife with corruption and a state police that protects the crooked politicians while attacking dissidents.

We call that banana republic the United States.

It's fitting.
America invented banana republics. More than a century ago, businessmen went to tropical countries in Central America, paid off the politicians, and made a mint. Red China is following the plan throughout the world with its Belt and Roadway Initiative.

The giant in the banana business was United Fruit Company.

Everything Everywhere reported, "The Boston Fruit Company initially dominated the business in the Caribbean. It was founded by a junior assistant produce seller named Andrew Preston. He got a loan of $18,000 and began importing bananas into the US, as well as developing markets for people to buy the bananas. He also pioneered the refrigeration of bananas to extend their shelf life so they could be sent further than port areas.

"In Costa Rica, a Brooklynite by the name of Minor Keith got a contract to build a railroad in the country. Costa Rica was very poor and couldn't afford to build it themselves, so they granted him a 99-year lease on 800,000 acres of land to build the tracks from the capital of San Jose to the port of Limon on the Caribbean side.

"Keith realized that he could grow bananas on the land on either side of the train track, and then use the train to transport the bananas to the port.

"After a period of consolidation in the industry, by the end of the 19th century, there were only a handful of companies that dominated the fruit business.

"In 1899, the United Fruit Company was created in a merger of Keith's Central American operations and Preston's Caribbean operations.

"The United Fruit Company controlled over 80% of the banana business in the United States after buying up over a dozen of their competitors."

***

Readers may believe calling America a banana republic is an exaggeration but think about it. Congress is in the midst of passing what is laughingly called a budget. Half the money comes from taxpayers. Half the money is borrowed. All the money goes to special interests.

The FBI provides the muscle.

In 2016, it investigated Hillary who sent 33,000 emails to a trucking company in Red China. The FBI granted immunity from prosecution to her staff and helped destroy key evidence. Jimmy the Weasel Comey said that since she didn't mean to break the law, he would recommend not prosecuting.

He made that recommendation days after his boss, Loretta Lynch, and Bill Clinton had an impromptu 45-minute talk on an airport tarmac. Clinton said they discussed their grandchildren. By grandchildren, he meant that vacancy on the Supreme Court.

At the same time, the FBI tried to con a judge into approving wiretapping of Donald Trump. In a rare act of courage, the judge turned them down in June but in October the judge caved in and the FBI spied. A lot. We do not know if the FBI ever stopped spying. There sure seem to be a lot of leaks about what The Donald is doing.

When the FBI isn't covering up crimes and spying for Democrats and RINOs, it is entrapping civilians. Democrat Governor Whitmer was in jeopardy of losing her job when an FBI informant convinced four losers to hatch an asinine plot to kidnap her.

This is why many people believe that the FBI and Capitol Police enticed people to enter the Capitol, which was closed to the public at the time, on January 6, 2021. This allowed Nancy Pelosi and the rest to recast a rally on the National Mall as an insurrection. This led to a post-presidency impeachment trial.

These people are nuts.

But these people are in power.

Elon Musk's purchase of Twitter has led him to reveal that the FBI and other intelligence agencies leaned on Twitter to suppress criticism of the government, particularly its covid policy, support of Ukraine and Hunter Biden's laptop, which the FBI protected under Bill Barr. This suppression of Hunter's drug abuse, sex abuse and political corruption enablSCHed the election of Biden, a man who sells his country to the highest bidder.

Twitter was only one of the social media outlets that worked for the FBI. The bureau owned the media in Washington through leaks and the like. Now it owns social media.

And while the FBI covered up Biden Family corruption, it invented a weird story about Trump stealing nuclear code, a fairy tale that convinced a Biden appointee to issue a warrant to raid Mar-a-Lago. The FBI stole 11,000 non-classified documents, including clothing, in an effort to intimidate and discredit him.

While bananas do grow in Hawaii and Florida, our nation is largely a banana republic without the bananas.

I still hold out hope that this can be reversed, but only by limiting the powers and the size of the government.

Until then, corrupt boogers like Zelensky are going to waltz into Washington, demand billions, and kick back millions to that Racketeer Influenced Corrupt Organization we call the federal government.

Reprinted with permission from Don Surber: https://donsurber.blogspot.com/
SCHADENFREUDE: DEPARTMENT OF ENERGY RAMPS UP WAR AGAINST TAX SLAVES (US)
By Olivia Murray, December 25, 2022

On December 19, 2022, the Biden White House released a statement briefing the public on a newly proposed rule by the Department of Energy which would require lightbulb manufacturers to comply with new "climate change" efficiency standards. In fact, the move was just the latest transgressions against the American citizenry:

This is the 110th action to strengthen energy efficiency standards that the Administration has taken in 2022. These 110 actions span a range of household products—everything from air conditioners and furnaces, to clothes washers and dryers, to kitchen appliances and water heaters—as well as commercial and industrial equipment.

The move brings two major issues to the forefront of my mind: The first being the complete disregard for the constitutional rule of law, and separation of powers. The second, the contemptuous display of elitism and immodest display of climate communism.

As Patrick Carroll at FEE noted:

The proposal is the first step to creating a new regulation, and it outlines what the agency plans to do. For example, the action taken on Dec. 19 was a proposal to raise the minimum lightbulb efficiency level from 45 to over 120 lumens per watt for the most common bulbs.

Once the agency has announced their proposal and some time has elapsed for public comment, the agency takes a finalizing action which establishes the rule as an official regulation.

First off, let's all acknowledge the DOE has no right to exist, because the Constitution did not create it, and therefore only the individual states have the right to create statewide departments of energy if they so choose. Secondly, and most relevantly because the DOE does exist despite my sincerest wishes it didn't — yet reality has no bearing on my personal feelings ("transgenders" are you listening?) — the agency should not be making up "official regulations" because they are just de facto federal laws. As the overused quip goes, "The Constitution doesn't need to be rewritten, it needs to be reread" — lawmaking is for lawmakers in Congress, not bureaucrats in this amorphous Fourth Branch.

Secondly, I can't help but reflect on the haughtiness and hypocrisy of our "electeds" as they seize our lives, our liberty, and our prosperity — shorthand: communism — in the name of "climate change."

These climate tyrants push baby murder to curb the impact of humans, now they're putting us into a vice, lowering our standard of living and, forcing a bleak and oppressive reality, all while bleeding us dry.

Do Jetset John Kerry, or Al Gore with his 28-room "20 times the national average… energy gobbler" mansion ring a bell? Remember when Joe Biden conceded to the reality of "economic setbacks and job insecurity" for coal miners thanks to Democrats, but his lifesaver was… learn to code. In Uncle Joe's words: "Anybody who can throw coal into a furnace can learn how to program, for God's sake!" What about Marie Antoinette's modern counterpart Pete Buttigeig and his 'let them buy electric cars!' moment? Or, look at these facts regarding SF6:

It is 23,500 times more warning than carbon dioxide (CO2).

Just one kilogram of SF6 warms the Earth to the same extent as 24 people flying London to New York return.

It also persists in the atmosphere for a long time, warming the Earth for at least 1,000 years.

Yet, SF6 remains the preferred etching gas for solar panels, is needed for the batteries in the electric cars that they push, and is a key component of "renewable" technologies like wind turbines.

Fraud to the nth degree. Or, an reimagined Occam's Razor quip: "When you hear hoofbeats, think horses, not zebras" could instead read "when you see tyranny, think communism, not altruism."
Reprinted with permission from the American Thinker: https://www.americanthinker.com
THE FESTERING ROT AT THE FBI SEEMS BIGGER AND DEEPER THAN WE EVER GUESSED
By Andrea Widburg, January 23, 2023
Charles McGonigal, a retired counterintelligence investigator from the FBI's New York Field Office, was just arrested because he allegedly took substantial sums of money from Oleg Deripaska, a Russian billionaire, to get the latter off a U.S. sanctions list. Where this goes beyond the ordinary corruption that periodically crops up among people with too much power, too few morals, and too little accountability is that McGonigal was one of the people investigating Trump over the Russia Hoax, while Deripaska employed Christopher Steele, whose false dossier seeded the Russia Hoax.

Anyone who paid attention during the "hot" years of the Russia Hoax recognizes Deripaska's name. He was a close ally of Vladimir Putin and, in 2018, the U.S. government sanctioned him for his involvement in Russia's 2014 annexation of Crimea. Specifically with regard to the Russia Hoax, in 2021, Jerry Dunleavy summarized how closely allied Steele and Deripaska were:
Russian oligarch Oleg Deripaska is known for his ties to President Vladimir Putin, as well as his prior business relationships with Steele and former Trump campaign manager Paul Manafort. [snip]

The Senate Intelligence Committee's 1,000-page report last year found that "the Russian government coordinates with and directs Deripaska on many of his influence operations."

Steele and his company, Orbis Business Intelligence, worked for Deripaska in 2016, helping recover millions of dollars the Russian oligarch claimed Manafort had stolen from him. Steele sought help in this anti-Trump research effort from Fusion GPS, and the company hired Steele soon after.

The investigation found "multiple links between Steele and Deripaska" and "indications that Deripaska had early knowledge of Steele's work." Steele's continued relationship with Deripaska "provid[ed] a potential direct channel for Russian influence on the dossier."
Those "multiple links" played directly into the Russia Hoax:
An associate of Deripaska seemed in indicate earlier in the year that Deripaska fed information to Christopher Steele, and now Deripaska has confirmed that he was paid by Steele to be a dossier source in a recent interview with The Hill's John Solomon.

Deripaska's clearest connection to the dossier is in regards to "Source D," Sergei Millian. "Source D" is who the fictitious "golden showers" story is attributed to.

Millian met with Deripaska at the St. Petersburg International Economic Forum between June 16 and 18th in 2016. Two days after the forum ended, Steele wrote a memo sourcing Millian. According to Chuck Ross, "Millian's appearance at the St. Petersburg expo, photos of which he posted on Facebook, establishes for the first time that he was in Russia at the time the dossier placed him there as a source. And if Millian did indeed discuss Trump at the conference, that means Steele's direct source was present at the conference."
You really can't have the Russia hoax without Deripaska.

As for McGonigal, he was a staunch James Comey ally, referring to Comey as "one of the most loved leaders that we've had in a number of years commanding a leadership role in the FBI." Comey, as a reminder, improperly cleared Hillary of charges connected to her violating national security laws, leaked classified information to jump-start the Russia collusion hoax, and boasted about entrapping General Mike Flynn, resulting in manufactured charges against him.

Loved by some of the troops? Clearly. Honest and faithful to the Constitution? No.

McGonigal spent the two years before his 2018 retirement supervising 150 counterintelligence agents in New York. McGonigal also worked directly on the Russia Hoax. According to the New York Post, he "was one of the first FBI agents to learn that a Trump campaign official claimed that the Russians had "dirt" on​then-Democratic presidential candidate ​Hillary Clinton​, which triggered the investigation that continued into Donald Trump's presidency.​" It's unclear, however, whether he first met Deripaska in connection with that investigation.

The charges against McGonigal, who retired from the FBI in 2018, are extremely serious:
McGonigal is charged with violating US sanctions by trying to get Deripaska - who is worth $1.7billion - off the sanctions list in 2019.

He is one of the highest-ranking former FBI officials ever charged with a crime, and was living in a plush $730k West Village apartment before selling it in 2020.

Both McGonigal and [Sergey] Shestakov [an interpreter] are accused of receiving payments through shell companies and forging signatures to keep it secret that Deripaska was paying them.

According to the Justice Department, the pair, who both worked for the FBI and investigated oligarchs, agreed to investigate a rival oligarch in return for payments from Deripaska.

Both men are facing money laundering charges as well as violating sanctions – with each of the four counts carrying a maximum of 20 years in prison.
One of the problems flowing from consorting with criminals, which is what law enforcement officers often do, is that those without strong moral compasses are vulnerable to the seemingly easy money associated with working with those same criminals. If the charges against McGonigal stick, he will have been one of those who couldn't be near crime without being corrupted.
Reprinted with permission from the American Thinker: https://www.americanthinker.com
COUNTY NEWS
On January 26, 2023, the Iosco County Executive Committee met at the home of Maureen Rudel, 910 E. Bay St., East Tawas for the County Convention to elect delegates and alternates to the February 18, 2023 State Convention to be held at The Lansing Center in Lansing Michigan and the District Caucuses on February 17, the night before. The purpose of both is to elect the officers to the District and State Committees.
The 7 Delegates are: Earl Lackie, Josh & Debe Sutton, Maureen Rudel, David Chandler, Paul Rekowski and Brian Loeffler.
The 7 Alternates are: In order, Roxanne Rosenfeld, Karl Mayer, Sharon Savage, Linda Glomski, Kandi Steinley, Jeremy Spencer and Karen Holmes.
SUNRISE SIDE REPUBLICAN WOMEN'S CLUB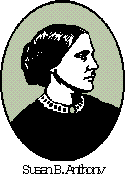 The Sunrise Side Republican Women's Club holds monthly meetings on the 4th Tuesday of the month. The location and speaker will be announced for each meeting. Unless otherwise stated, the lunch will be at 11:30 a.m.

The officers are: Jane Hayward, President,, 739-3126 Roxanne Rosenfeld, Vice President, 362-1259, Sandy Hollabaugh, Secretary, 739-4722 and Mary Riley, Treasurer, 305-6302.

The SSRWC next meeting will be in April 2023.

You can send correspondence to SSRWC P.O. Box 234 Tawas City, MI 48764.

THERE WILL BE NO MEETING OF THE IOSCO COUNTY REPUBLICANS IN FEBRUARY

CHECK OUT OUR WEBSITE: http://www.ioscorepublicans.org
E-MAIL ADDRESS: mail@ioscorepublicans.org
US Senate Switchboard --202-224-3121.
US House switchboard: 202-225-3121

If you would like to write a note to President Trump, you can send it to: The Mar-a-Lago Club, 1100 South Ocean Boulevard, Palm Beach, Florida 33480 Phone: 561.832.2600

DO YOU LIKE THE NEWSLETTER?

Even if you're not quite ready to "join" the Party, we would appreciate a donation to help offset the costs of sending this to you. . .
SOUND OFF!!
If you have an issue which you believe should be addressed, write us or send us an e-mail -- mail@ioscorepublicans.org. We have incorporated a Guest Column Section on the Web Site and in the newsletter. We will publish your opinion or letter if you sign it, give an address and phone number (so we can make sure you wrote it -- we won't publish it unless you specifically request it). Short, sweet and to the point. We reserve the right to edit all letters.
Check the Meeting Page for more information on upcoming activities.
To View Additional Information From Prior What's New Pages,