WHAT'S NEW?
For further information on these and previous articles, visit the Archives.
PLEASE CHECK TO SEE IF YOUR DUES ARE CURRENT. IF YOU NEED INFORMATION ON YOUR STATUS, CHECK WITH MAUREEN RUDEL, 362-4747 OR maureen@tawasbay.net
MEET & GREET MATT DePERNO AND MIKE HOADLEY -- JANUARY 29 AT NOON -- 900 E. BAY STREET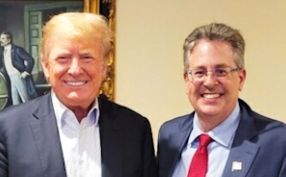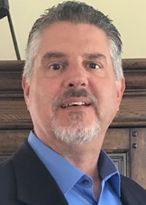 "Matt DePerno has my Complete and Total Endorsement. He will never let you down!"
"Whenever I go to Michigan, I get the biggest crowds and meet some of the best people. Mike Hoadley is a mayor, father, husband, and an Army Veteran. Leaders like Mike are stepping forward because they saw the greatest crime in American History--the theft of the 2020 Presidential Election--and are going to stop the steal and stop Election Fraud. I wholeheartedly Endorse Mike Hoadley for Michigan State Representative."
We will have another Meet & Greet on Saturday, January 29, 2021 at 900 East Bay Street in East Tawas. This is the location of the Republican Headquarters during election years.
We will have Mike DePerno, the attorney who uncovered the Dominion machine fraud in Antrim County who is now running for Attorney General for the State of Michigan. He has been endorsed by President Trump. Mike Hoadley, who has also been endorsed by President Trump, is running to represent the new 99th District which includes Iosco, Arenac, Ogemaw, Gladwin and slivers of Bay and Clare counties.
Both of them will address the group and answer any questions you may have.
We will have a pizza and pop party, so if you plan on coming, it would be great if you could advise me of how many people will be coming, so I can make sure we have enough food for everyone. You can email or call me at 362-4747 or maureen@tawasbay.net.
You can park at both houses (910 and 900), and at 910 please pull off the driveway to the side, so that people may come and go as they wish. You can also park in the lot of the H & R Block building -- on the Tawas side of 900 -- because the business is not open on Saturdays, so the lot should be clear. If you would like, you can also park on the street on the other side of Bay Street -- across the railroad tracks.
NOTABLE QUOTES
The gun has been called the great equalizer, meaning that a small person with a gun is equal to a large person, but it is a great equalizer in another way, too. It insures that the people are the equal of their government whenever that government forgets that it is servant and not master of the governed. When the British forgot that they got a revolution. And, as a result, we Americans got a Constitution; a Constitution that, as those who wrote it were determined, would keep men free. If we give up part of that Constitution we give up part of our freedom and increase the chance that we will lose it all. Ö I am not ready to take that risk. I believe that the right of the citizen to keep and bear arms must not be infringed if liberty in America is to survive.Ē
-- Ronald Reagan --
ďThe most dangerous myth is the demagoguery that business can be made to pay a larger share, thus relieving the individual. Politicians preaching this are either deliberately dishonest, or economically illiterate, and either one should scare us. Business doesn't pay taxes, and who better than business to make this message known? Only people pay taxes, and people pay as consumers every tax that is assessed against a business. Begin with the food and fiber raised in the farm, to the ore drilled in a mine, to the oil and gas from out of the ground, whatever it may be -- through the processing, through the manufacturing, on out to the retailer's license. If the tax cannot be included in the price of the product, no one along that line can stay in business.Ē
-- Ronald Reagan --
WHAT DO WE DO WITH THE FBI NOW?
By John Green and Quentin Smith, December 24, 2021

The events of the past five or six years have demonstrated to America that the FBI is no longer the unbiased law enforcement agency it once was. Between the Hillary Clinton investigation-in-name-only, the Crossfire Hurricane hoax, the targeting of Americans as domestic terrorists, and playing three blind mice with the Biden graft machine, the bureauís issues canít be ignored any longer. If we donít take corrective action soon, the FBI will finish its transition from law enforcement to being a political functionary advancing the interests of one party.
There are only two options: rehabilitate the FBI, or eliminate it. The current state is unacceptable in a functioning constitutional republic. We need a credible and competent federal law enforcement capability. Sadly, the FBI has lost it claim on both those things.
A company I once worked for ran afoul of equal opportunity employment regulations. It was essentially placed on probation for a period of five years. That probation came in the form of a consent decree -- an agreement between the parties to resolve the problems, overseen by a court, and often verified by a court-appointed administrator. Itís time for a consent decree between the FBI and the American people.
An FBI consent decree is definitely going to need oversight, and not by the Department of Justice. The current problems have festered under DoJ oversight for years. The DoJ has not only failed to provide course correction to the FBI, it has arguably contributed to the problems. The rebuilding of the FBI should be overseen by a board chartered with the mission of rehabilitation, and staffed with people who care about integrity and understand what a well-functioning police organization should look like.
The oversight board should include retired FBI agents. Most retired agents left the bureau before it made its mad dash to be a political player. They are proud of what it was, and ashamed of what it has become. Nobody wants to see it rehabilitated more than they do.
The board should also include the membership of an assortment of police chiefs/commissioners from around the country. They will bring an outside perspective and have no bureaucratic loyalties within the FBI. They know what policing should look like and can represent U.S. citizens on the board.
The board should be vested with broad powers. It should have the authority to terminate anyone at the FBI for malfeasance -- including the director. Presidents retain the authority to appoint directors. But unfortunately, terminating bad directors has become political. Give the board the ability to terminate directors for cause, outside of the political sphere.
The board should have oversight of all training, employee terminations, and employee promotions. By training agents to behave ethically, and ensuring that those who embrace those lessons advance professionally, the board will gradually rebuild a culture of integrity.
Give the board oversight of charging decisions where bureau criminal violations are involved. As we have seen, DoJ prosecutors have a history of declining prosecution of criminal behavior in other government agencies. Even though Deputy Director Andrew McCabe violated numerous laws and was referred for prosecution by the Inspector General, the DoJ declined prosecution. Recently we have learned that over the past 14 years, nearly a dozen CIA employees committed sex crimes against children -- one as young as two years old! The issue was referred to the DoJ, which decided that job termination rather than criminal prosecution was just fine. Thatís the DoJ, taking a pass on multiple instances of child rape because the offenders were fellow federal employees. The FBI cannot be rehabilitated unless its employees are held to at least the same standard as the general public. The board needs to be consulted for all FBI employee charging decisions.
The board should have the authority to initiate investigations within the FBI. It should be authorized to draw on the resources of the inspector general to conduct those investigations, and the IG should be answerable to the board for any FBI related investigations.
Finally, the board should be in an advice and consent role in the appointment of FBI directors. The President should still hold the authority to appoint, but the board should be involved in identifying and vetting candidates.
For the probation period to work, some structural changes will also be necessary. Victor Davis Hanson recently proposed that the FBI headquarters be moved out of the Washington, D.C. area, and into the heartland of America. Get the bureau leadership out of the Washington echo chamber. Special functions such as training and technical labs can remain in their current locations. But make the FBI leadership reside with the people they are sworn to serve.
Civil servant protections need to be addressed. There needs to be an efficient means to dismiss corrupt or incompetent employees, without facing years of appeals for doing so. Andrew McCabe was terminated for both policy and criminal violations. He protested the termination. Years later, the termination was overturned by the attorney general. That is no way to send a message of accountability to agents of the FBI.
The IG needs to have enhanced powers -- at least as it pertains to the FBI. Currently the IG only has the power to interview current employees to investigate departmental malfeasance. The IG can only refer criminal matters to the DoJ, which as we have noted above, is not inclined to take action when politics is involved. The IG needs to have the authority to empanel a grand jury, issue subpoenas to fully investigate any criminal behavior within the FBI, and to hire prosecutors from outside the DoJ when criminal conduct is found.
The thing about a consent decree is that it relies on consent. We know the FBI is not going to like being put on probation. If the current staff doesnít want rehabilitation, no amount of oversight will be successful. An alcoholic canít be rehabilitated against his will. If the people of the FBI refuse the opportunity to correct themselves, they will resist every step, and the rehabilitation will fail.
But the current state is unacceptable. The bureau cannot be allowed to continue working counter to the Constitution, as the enforcers for one political party. America will not tolerate the FBI becoming the secret police, pursuing ideological rather than criminal investigations.
The bureau must be made to understand that if they will not embrace option 1 -- rehabilitation -- America will be left with only option 2 -- elimination. If the bureau canít be rehabilitated, then the only alternative is to:
Transfer its functions to other agencies.
Defund it.
Shut it down.
Lay everyone off. I hear Chicago and Minneapolis are looking for cops.
No doubt, many good people will get hurt if weíre forced to go this route. But government employees need to understand that when a private company loses a big customer, good employees lose their jobs. Itís just the way it is. And the FBI is losing its biggest customer -- the American people.
So, what does the FBI want? One last chance? Or an opportunity to explore job openings in mall security?
Quentin Smith is a military veteran and retired FBI Special Agent who served in the bureau for nearly 29 years and now lives in Idaho.
John Green is a political refugee from Minnesota, now residing in Idaho. He currently writes at the American Free News Network (afnn.us). He can be followed on Facebook or reached at greenjeg@gmail.com.
Reprinted with permission from the American Thinker: https://www.americanthinker.com
WHY ISN'T MICHAEL BYRD ON TRIAL?
By Donald Surber, December 27, 2021 https://donsurber.blogspot.com/
I ask an uncomfortable question. Why isn't Michael Byrd on trial? He shot and killed Ashli Babbitt during a mostly peaceful protest inside the Capitol on January 6.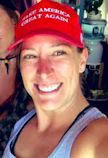 Three trials this year beg this question.

The most recent trial ended last week when a jury convicted Kim Potter, who while a police officer shot and killed a driver who was trying to leave the scene after he was pulled over by the cops. Potter said she mistook her gun for a taser. While that may be true, nevertheless the jury found her guilty of first-degree and second-degree manslaughter.

The first of the three trials was of Derek Chauvin who was convicted of killing George Floyd. A drug user with a record of crimes, Floyd was higher than a kite. Chauvin, then a police officer, held him down awaiting putting him in jail. He blocked medical treatment. Floyd died later in custody. A jury convicted Chauvin of murder.
The third was the trial of Kyle Rittenhouse who shot and killed two rioters who attacked him, and wounded a rioter who pulled a gun on him. The jury found him innocent of all charges.

As a casual observer, I think jurors got all three verdicts right.
Which brings me to Byrd. Why should he not face a jury of his peers to determine whether his killing of Babbitt was murder?
NBC reported in August, "In the chaotic minutes before he shot and killed Ashli Babbitt during the Capitol riot on Jan. 6, Lt. Michael Byrd focused his attention on the glass doors leading into the lobby of the House of Representatives chamber.
"About 60 to 80 House members and staffers were holed up inside, and it was Byrdís job to protect them.
"As rioters rampaged through the Capitol, Byrd and a few other officers of the U.S. Capitol Police set up a wall of furniture outside the doors.
"'Once we barricaded the doors, we were essentially trapped where we were,' Byrd said in an exclusive interview with NBC Newsí Lester Holt, speaking publicly for the first time since the riot. 'There was no way to retreat. No other way to get out.
"'If they get through that door, theyíre into the House chamber and upon the members of Congress,' added Byrd, who gave NBC News permission to use his name after authorities had declined to release it."
He told a harrowing tale. As did Potter. As did Rittenhouse.
But there also is video, the same thing that brought Chauvin and Potter down, but video exonerated Rittenhouse. Let's go to the tape. Let's let a jury decide whether shooting an unarmed woman who seemed to pose no physical threat to anyone was a justifiable homicide.
We all know why Byrd won't stand trial. It's the same reason Hillary didn't and Hunter won't. They are part of the protected class. They are above the law. A Washington that blew millions on an investigation into a conspiracy theory about Russia that everyone knew was a lie won't spend 10 cents on real justice in these three cases.
I am not saying convict Byrd. I am saying try him, if only for the peace of mind of a nation that no longer can trust its federal government.
Reprinted with the permission of Donald Surber https://donsurber.blogspot.com/
SUNRISE SIDE REPUBLICAN WOMEN'S CLUB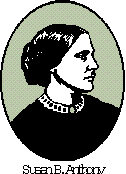 The Sunrise Side Republican Women's Club holds monthly meetings on the 4th Monday of the month. The location and speaker will be announced for each meeting. Unless otherwise stated, the lunch will be at 11:30 a.m.

THERE WILL BE NO MEETING OF THE IOSCO REPUBLICANS EXECUTIVE COMMITTEE IN JANUARY

CHECK OUT OUR WEBSITE: http://www.ioscorepublicans.org
E-MAIL ADDRESS: mail@ioscorepublicans.org
US Senate Switchboard --202-224-3121.
US House switchboard: 202-225-3121

If you would like to write a Thank You note to President Trump, you can send it to: The Mar-a-Lago Club, 1100 South Ocean Boulevard, Palm Beach, Florida 33480 Phone: 561.832.2600

DO YOU LIKE THE NEWSLETTER?

Even if you're not quite ready to "join" the Party, we would appreciate a donation to help offset the costs of sending this to you. . .
SOUND OFF!!
If you have an issue which you believe should be addressed, write us or send us an e-mail -- mail@ioscorepublicans.org. We have incorporated a Guest Column Section on the Web Site and in the newsletter. We will publish your opinion or letter if you sign it, give an address and phone number (so we can make sure you wrote it -- we won't publish it unless you specifically request it). Short, sweet and to the point. We reserve the right to edit all letters.
Check the Meeting Page for more information on upcoming activities.
To View Additional Information From Prior What's New Pages,