-

Iosco County
Republicans
P.O. Box 116, Tawas City, MI 48764 www.ioscorepublicans.org e-mail: mail@ioscorepublicans.org
---
WHAT'S NEW?
For further information on these and previous articles, visit the Archives.
LINCOLN/REAGAN DINNER


On Saturday, June 11, 2022 The Iosco County Republican Party held their annual Lincoln/Reagan Dinner at the VFW Hall in Oscoda. We had a fantastic turnout.
David Chandler, Iosco County Chair, acted as Master of Ceremonies, with Linda Glomski, Vice Chair of Iosco Republicans and Chair of SSRWC, leading in the Pledge of Allegiance. Monica Chandler gave the Invocation, followed by a Welcome from Josh Sutton, Oscoda Twp. Clerk.
Our guest speakers, 1st District U.S. Congressman, Lt. Gen. Jack Bergman, Candidate for Governor, Ryan Kelley, and Mike Hoadley, Candidate for State Representative for the 99th District all gave interesting perspectives on what they hoped to accomplish if elected.
Special acknowledgement was given to our Century Club Members: Ann Byrd Brown, James & Christina Curling, Hubert Fisk, Charles E. Kudwah, Cathy Pittsley & David & Stephanie Wentworth Gold Members: Terry & Joyce Bellville, Howard & Jane Burdett, Adam & Kelly Hume, Mark & Ann Hume and Patrick & Jane Ruster , and Platinum Members: Rodney & Nanci Anderson-Bereznicki, Sandy & Gary Hollabaugh and Maureen Rudel.
Guest gifts were provided by Maureen Rudel and Student Guest Sponsors were Mike & Bonita Coyle, Cathy Pittsley, Pat & Jane Ruster and David & Stephanie Wentworth.
This was followed by a silent auction sponsored by the following donors: Rep. Jack Bergman, 1st District, Big Boy – East Tawas, CCS (John & Judy Nash) -- Lansing, Dana & Jane Hayward -- Oscoda, Hilltop Bar & Grill -- Oscoda, Sandy & Gary Hollabaugh – Greenbush, Terry & Delores Marlinga -- Tawas City, Michigan Photography -- Glennie, Northwoods Steak House -- East Tawas, Oscoda Canoe Rental -- Oscoda, Print 'n' Go -- East Tawas, Village Chocolatier – East Tawas, and Billie L. Wright -- Oscoda. Please remember these business sponsors in making your purchases and support them as they supported us.
We had a very successful Silent Auction assisted by Sandy Hollabaugh, Jane Hayward, Linda Glomski & Billie Wright, SSRWC & Iosco County Republicans and the beautiful decorations were loaned to us by Ann Byrd Brown.
The wonderful dinner was catered by Robert Young of Oscoda.
EVERY TIME BIDEN DRAINED STRATEGIC OIL RESERVES, PRICES ENDED UP HIGHER. HERE'S THE PROOF
THOMAS CATENACCI, May 29, 2022

President Joe Biden has raided the Strategic Petroleum Reserve three times, but the actions have had minimal impact on oil and gasoline prices, data showed.
"Today, we're launching a major effort to moderate the price of oil — an effort that will span the globe in its reach and, ultimately, reach your corner gas station, God willing," Biden said on Nov. 23, 2021, after the first SPR release.
"The action I'm calling for will make a real difference over time," the president remarked on March 31, 2022, after the third release.
Oil and gasoline prices increased after each of President Joe Biden's three Strategic Petroleum Reserve releases which were designed to curb consumer costs.

Biden ordered a 50-million-barrel SPR release in November, a 30-million-barrel release on March 1 and a 180-million-barrel release on March 31, saying the "historic" actions would ease pressure felt by Americans at the pump. But marketplace and government data analyzed by The Daily Caller News Foundation paint a different picture. (RELATED: Biden Considers Draining Yet Another Key Emergency Fuel Stockpile: REPORT)

On Tuesday, the average price of gasoline reached an all-time high of $4.59 per gallon, according to AAA data, while domestic oil prices remained above $110 a barrel, far higher than their 2015-2021 average of $53.15 per barrel and 2021 average of $68.14 a barrel, Federal Reserve data showed.

Release 1: Nov. 23, 2021 Oil price: $76.75 a barrel. Gasoline price: $3.40 per gallon.

Biden ordered the DOE to accelerate the congressionally-mandated SPR release of 18 million barrels of oil and release an additional 32 million barrels on Nov. 23. The action was taken in conjunction with various nations including China, India, Japan, South Korea and the U.K.

"The bottom line: Today, we're launching a major effort to moderate the price of oil — an effort that will span the globe in its reach and, ultimately, reach your corner gas station, God willing," Biden remarked after he took the action.

The West Texas Intermediate (WTI) index, the U.S. oil benchmark, ticked up from $76.75 a barrel to $78.50 a barrel between Nov. 22-23, according to market data. The domestic benchmark then dipped throughout December before bursting past $80 a barrel in early January.

Similarly, the average price of gasoline nationwide, which stood at $3.40 per gallon on Nov. 22, fell about 10 cents before increasing to $3.61 a gallon by late February, federal data showed.

Release 2: March 1, 2022 Oil price: $95.72 a barrel. Gasoline price: $3.61 per gallon.

The White House announced a second SPR release on March 1 in conjunction with 30 other International Energy Agency member nations. The U.S. agreed to release 30 million barrels of oil as part of the 60-million-barrel global release in an effort to "protect American businesses and consumers, including from rising prices at the pump," former White House press secretary Jen Psaki said.

"These steps will help blunt gas prices here at home," Biden said during his State of the Union address that evening. "And I know the news about what's happening can seem alarming. But I want you to know that we are going to be okay."

The WTI benchmark, though, surged from $95.72 a barrel on Feb. 28 to $103.41 per barrel on March 1 and $123.70 a barrel a week later on March 8, market data showed. The March 8 figure marked the highest oil price since the 2008 recession.

The average price of gasoline rose from $3.61 a gallon on Feb. 28 to $4.32 per gallon two weeks later, according to the Energy Information Administration. It hasn't dipped below $4 a gallon since the March 1 release.

Release 3: March 31, 2022 Oil price: $107.82 a barrel. Gasoline price: $4.23 per gallon.

Finally, Biden announced the largest release to date on March 31, ordering the DOE to release 180 million barrels of oil from the SPR between April-September. The president said the move would provide a "historic amount of supply for a historic amount of time" and act as a "six-month bridge" to the fall.

"The action I'm calling for will make a real difference over time," he said during remarks titled "Actions to Lower Gas Prices at the Pump for American Families." (RELATED: Is Biden's Mass Release From The Strategic Oil Reserves Even Legal?)

Biden then predicted gas prices would fall 10-35 cents a gallon.

However, the price of oil declined substantially from $107.82 a barrel on March 30 to $100.28 per barrel on March 31. Oil prices remained near that level through April and early May before increasing again and hitting $114.20 per barrel on May 16.

Gasoline prices followed a similar trajectory as oil prices, declining through April before skyrocketing in mid May and hitting multiple all-time highs.

Reprinted with permission from the Daily Caller https://dailycaller.com/
THE MAFIA TACTIC THAT BROUGHT DOWN CNN
By Brian Cabana, May 30, 2022

Of late, the State appears to be an analog to the mafia. For one piece of evidence, we can look to the inclusion in its main repertoire of a mob tactic once used only sparingly: the bust out.

A bust out is a mob tactic whereby a business owner becomes indebted or obliged to a mobster, who subsequently coerces the business owner to finance criminal operations on his company's credit. After multiple refinancing options and mortgages, the mafia burns down the overleveraged business and collects the insurance money.

The pre-eminent example of the State acting on its new modus operandi is CNN. With the arrival of the Zucker regime, the State attained effective control of the company and immediately initiated a credibility bust out on its brand, leveraging every ounce of its reputation to serve the various enterprises of the State, until the network became a laughingstock that was disowned even by stalwart Democrats and go-along-get-along suburban paper-pushers. Years of outright lying and transparent propaganda (Russiagate; the Covington kids farce; the Rittenhouse trial; and many, many others) obliterated the last pretense CNN could cling to for promoting itself as a "straight-shooting, down the line" news network.

Aside from the absurd magnificence of its downfall, what occurred with CNN was hardly anomalous; rather, it was merely a conspicuous example of an increasingly common State initiative whereby the State acquires control of a pre-existing institution and leverages its brand to serve its own ends.

Michael Lind, in a recent essay, chronicles in glorious detail how the State, through leveraged buyout campaigns coordinated primarily (though not exclusively) through an interlocked network of NGOs, acquires institutions that hold widespread brand recognition — CNN, National Review, the ACLU, the CDC and WHO, and so on — and repurposes their respective brands in the interests of the State. He writes, "[The] centralized and authoritarian control of American progressivism by major foundations and the nonprofits that they fund [i.e., the State] ... has made it impossible for there to be public intellectuals on the American center-left" (emphasis added). In the same essay, Lind refers to a similar "extinction level event," where "foundation-imposed groupthink triumphed on the right, consolidating Conservatism, Inc. and driving away those of us who sought to put the life of the mind above the life of the party."

Lind's essay is perhaps the best overview of the mechanics of how the State, through its various proxies, the NGOs and foundations, acquires sundry "independent" institutions and strips away their core founding principles. The ACLU ceases to promote civil liberties; the AMA ceases to uphold medical standards; the AFL-CIO ceases to work effectively on behalf of labor. All of these institutions, as they fall in thrall to the State, inevitably shed their individual identities and become mere extensions of the State, whereupon they become identical with each other and incoherent within themselves, the incoherence gradually revealing itself as each institution invariably betrays its core mission in deference to the State's agenda in the most crucial junctures. Eventually, the missions and reputations of these institutions collapse into mere brands; their leaders become mascots; both exist merely so that their residual credibility can be laundered to the State so as to advance the State's current project until their credibility goes to zero and the bust out is complete.

Lately, the incoherence of these institutions has become so pronounced that it has acquired a brand of its own: The Current Thing. The term has become synonymous with a class of people (and institutions) so completely in thrall to the State that they have lost all personal integrity, not in the sense of abandoning their commitment to their deeply cherished principles or virtues (most people have none), but in the older, more literal sense of being disintegrated — i.e., losing all coherence and consistency as thinkers and actors. The right thing to do is always what the State is promoting at the current moment, even when radically incompatible with what the State promoted a day earlier. So one moment, every American is bound to stay home and Save Lives! The next moment, Americans are not only permitted but practically obliged to protest in large numbers against Racial Injustice! Protesting for any other cause, however, rendered one a depraved "freedumb person." But "freedom" recovers its status as a foundational moral value (and its traditional spelling) in the context of promoting Ukrainian Freedom! And so it goes.

While the Current Thing seems bizarre when confronted at a surface level, upon closer inspection, it is a predictable consequence of the State's strategy of institutional brand acquisition. The majority of people do not hold themselves accountable for the internal coherence of their moral propositions through dispassionate self-reflection; rather, they are held to account by the collective judgment of like-minded individuals and the institutions and organizations in which they collectively participate. Before its acquisition by the State, the ACLU, to take one example, would have reinforced the commitment of its contributors to the cause of civil liberties, independent (to a degree) of the prevailing partisan dynamics. Today, the ACLU is conspicuous even among captured institutions in its servile adherence to the Current Thing, and so brand loyalty to that organization merely leads to lockstep conformity among its acolytes to the State's program. Meanwhile, a true believer in civil liberties can affirm his convictions only by disavowing the ACLU.

While this might not seem like much of a hurdle, one needs to extrapolate this phenomenon to the panorama of mid-level American institutions, advocacy groups, unions, professional associations, political parties, and even churches. As these entities are gradually bought out by the State, they proceed to launder the residual institutional loyalties and commitments into an all-encompassing (though never explicitly professed) State Loyalty, whereupon they essentially herd all their acolytes simultaneously into the Current Thing, which, again, is nothing except whatever the State is pushing at any given moment.

What this amounts to is a bust out of the American Institutional Class in its entirety. As the State proceeds in its march through the institutions, one by one corrupting them all, we are left in a world where, to quote Chris Hedges, "doctors destroy health, lawyers destroy justice, universities destroy knowledge, governments destroy freedom, the press destroys information, religion destroys morals, and our banks destroy the economy." All noble truths, but useless unless we simultaneously recall that in the process of debasing themselves and their professions, all these actors are devoted in their service to the State.
Reprinted with permission from the American Thinker: https://www.americanthinker.com
SUNRISE SIDE REPUBLICAN WOMEN'S CLUB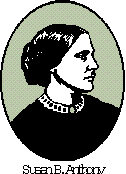 The Sunrise Side Republican Club holds monthly meetings on the 4th Tuesday of the month. The location and speaker will be announced for each meeting. Unless otherwise stated, the lunch will be at 11:30 a.m.

The officers are: Jane Hayward, President,, 739-3126 Roxanne Rosenfeld, Vice President, 362-1259, Sandy Hollabaugh, Secretary, 739-4722 and Mary Riley, Treasurer, 305-6302.

The SSRWC next meeting will be July 25, 2022 at G's Pizza Back Room in Oscoda. The speaker will be 1st District U.S. Congressman, Lt. Gen. Jack Bergman.

You can send correspondence to SSRWC P.O. Box 234 Tawas City, MI 48764.

MEETING -- Tuesday, July 12, 2022 7:00 p.m.
Maureen Rudel's House, 910 E. Bay St., East Tawas
Call to Order

Pledge of Allegiance

Roll Call

Approval of Agenda

Approval of Minutes

Treasurer's Report

Chairman's Report

Vice-Chair's Report

Committee Reports

A. Membership Committee Report
B. County Commissioners Report

Old Business

A. Sunrise Side Republican Women's Club
B. County Resolutions
C. Lincoln/Reagan Dinner
D.

New Business

A. State Party Update
B. 1st District Update
C. E-mail and Correspondence
D. Resolutions
E.

Adjournment
All Republicans are welcome to attend and contribute their thoughts to our discussions.
CHECK OUT OUR WEBSITE: http://www.ioscorepublicans.org
E-MAIL ADDRESS: mail@ioscorepublicans.org
US Senate Switchboard --202-224-3121.
US House switchboard: 202-225-3121
If you would like to write a Thank You note to President Trump, you can send it to: The Mar-a-Lago Club, 1100 South Ocean Boulevard, Palm Beach, Florida 33480 Phone: 561.832.2600
DO YOU LIKE THE NEWSLETTER?
Even if you're not quite ready to "join" the Party, we would appreciate a donation to help offset the costs of sending this to you. . .
SOUND OFF!!
If you have an issue which you believe should be addressed, write us or send us an e-mail -- mail@ioscorepublicans.org. We have incorporated a Guest Column Section on the Web Site and in the newsletter. We will publish your opinion or letter if you sign it, give an address and phone number (so we can make sure you wrote it -- we won't publish it unless you specifically request it). Short, sweet and to the point. We reserve the right to edit all letters.
Check the Meeting Page for more information on upcoming activities.
To View Additional Information From Prior What's New Pages,