WHAT'S NEW?
For further information on these and previous articles, visit the Archives.
PLEASE CHECK TO SEE IF YOUR DUES ARE CURRENT. IF YOU NEED INFORMATION ON YOUR STATUS, CHECK WITH MAUREEN RUDEL, 362-4747 OR maureen@tawasbay.net
LINCOLN/REAGAN DINNER


On Saturday, May 20, 2017, The Iosco and Alcona County Republican Parties held their annual Lincoln/Reagan Dinner at the Elks Lodge in Tawas City. We had a nice turnout for the evening.
Jeffrey Johnston, Iosco County Chair and County Commissioner acted as Master of Ceremonies, with Lawrence Brozowski, Alcona County Chair, leading in the Pledge of Allegiance. David Dionne, Alcona County Treasurer gave the Invocation, followed by a Welcome from Calvin McLaren, an Iosco County Road Commissioner. In addition, we were joined by the other two road commissioners, Frank Leiva and Ben Brewer. 23rd Circuit Court Judge David Riffel also attended. Other Republican party officials were Carrie Mullins, Alcona County Secretary, Rachel McCready, Secretary, Iosco County Republicans and Maureen Rudel, Iosco County Republican Treasurer.
Our guest speakers, State Senator Jim Stamas and State Representative Sue Allor gave us a very interesting joint talk about how the two chambers do and don't work together. As both are on appropriations committees, with this being the first budget for Sue, she commented on why both chambers and the governor's office all develop their own budgets and then start all over again to develop one that can pass both chambers and get the governor's signature. They talked about the role of lobbyists and the limitations imposed on what legislators can and cannot accept. They also talked about local issues that affect our area and answered a number of questions from the audience.
Special acknowledgement was given to our Century Club Members: Gary & Debbie Adams, Hubert Fisk, Patrick & Jane Ruster, Gold Members: Terry & Joyce Bellville, Adam & Kelly Hume, Jeffrey & Elizabeth Johnston, and Platinum Members: David & Monica Chandler, David & Sonia Glass, Sandy & Gary Hollabaugh and Maureen Rudel.
Guest gifts were provided by Maureen Rudel and Student Guest Sponsors were Pat & Jane Ruster and Gary & Debbie Adams.
This was followed by the raffle drawing sponsored by the following donors: Alcona County Republicans, Big Boy – East Tawas, Camp Inn Lodge - Oscoda, Citgo Gas Station - Oscoda, Bonita & Michael Coyle - Tawas City, Desi's Taco - Oscoda, David Dionne - Lincoln, E-Piphany Engineering -- Harrisville, The Flour Garden -- Harrisville, Harrisville Lumber – Harrisville, Hilltop Bar & Grill - Oscoda, Sandy & Gary Hollabaugh – Greenbush, Mancino's Pit Stop - Oscoda, Northeast Window & Door - Harrisville, Oscoda Canoe Rental - Oscoda, Mary P. Smith - Oscoda, State Farm, Roger Lemon - Harrisville, Eugenia Ulrich - East Tawas, Village Chocolatier – East Tawas, Billie L. Wright - Oscoda. Please remember these business sponsors in making your purchases and support them as they supported us.
We had a wonderful dinner catered by Mancino's. The raffle and decorations were superbly handled by Sandy Hollabaugh, Mary P. Smith, Billie Wright and Elizabeth Johnston. Student guests, Matthew and Christopher Chandler, were enthusiastic assistants with the raffle.
DC REPORTERS DO NOT GET HOW GOVERNMENT WORKS
By Don Surber, May 01, 2017 http://donsurber.blogspot.com
The headline in the Hill was Fake News at its finest:
Trump did not clear Duterte invitation with State Department: report
Guys, that is not how it works. That is not how any of this works.

The president of the United States does not need the permission of the State Department bureaucracy to set America's foreign policy.

The Department of State works for him.

That is right.

Civil Service protects employment only. It does not give the constitutional authority of the chief executive of the United States to the bureaucracy.

I thought President Trump made this clear when he called the president of Taiwan in November.

Nevertheless, the Hill persisted:
Trump did not clear Duterte invitation with State Department: report

President Trump invited controversial President Rodrigo Duterte of the Philippines to the White House without consulting the State Department, according to a new report from The New York Times.

The Times reported Sunday that both the National Security Council and the State Department were caught off guard by the announcement, which set off criticism from human rights groups.

"By essentially endorsing Duterte's murderous war on drugs, Trump is now morally complicit in future killings," John Sifton of Human Rights Watch told the Times.
Oh my gosh. Being a drug lord is now a human right.

But I digress.

The Hill story shows how out of touch and ignorant of the Constitution journalists in Washington are.

How about this: Less time spent on self-congratulatory awards dinners featuring fourth-string comics, and more time brushing up on how the government works.
HOW MUCH ARE GOLDFISH WORTH? $4.3M IF CALLED 'GREAT LAKES RESTORATION'
Legislator wanted Michigan taxpayers to replace federal spending cuts
Michigan Capitol Confidential, May 8, 2017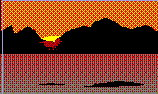 When President Donald Trump proposed eliminating $300 million in annual spending labeled the Great Lakes Restoration Initiative, many politicians and media voices warned of catastrophic consequences for the nation's largest bodies of fresh water.

The money is disbursed through hundreds of grants to state and local governments, universities, Indian tribes and others, often for activities that have little to do with the lakes. Previous stories here have described it being spent on better moose management in Minnesota, training Mohawks to write fish advisories and reverting an Ottawa County golf course to a "more natural state."

Yet a Democratic member of the Michigan House of Representatives recently tried to backfill any reductions to this spending with money collected exclusively from Michigan taxpayers. State Rep. Kristy Pagan, D-Canton, proposed an amendment to next year's state budget on May 2 that would have allocated $37.5 million for this, mostly from state income tax collections. Pagan's amendment failed on a voice vote.

A $4.3 million project in Chicago shows the tenuous relationship between these federal grants and the stated intention of restoring the Great Lakes. Approved in 2013 and scheduled to be completed by 2019, it would replace 162 acres of pond and marsh on the city's south side with savanna and grassland riparian habitats.

One benefit of the $4.3 million project, as stated by Jackson Park Advisory Council President Louise McCurry, would be exposing city children to a native habitat. McCurry also said in a local newspaper that the money could control goldfish and carp, considered invasive species, that were in the park's lagoon.

Jackson Park is along the shore of Lake Michigan. The original park was designed by Frederick Law Olmstead as part of the 1893 world's fair called the World's Columbian Exposition. It is also the intended site of the Barack Obama presidential library.

Spiffing up a Chicago park may have value for the city, but that project shows how far this spending veers from the goal of "cleaning up and maintaining" the Great Lakes, which many media stories and politicians claim is the purpose.

Permission to reprint this blog post in whole or in part is hereby granted, provided that the author (or authors) and the Mackinac Center for Public Policy are properly cited.
APHORISM: A SHORT, POINTED SENTENCE EXPRESSING A WISE OR CLEVER OBSERVATION OR A GENERAL TRUTH.
From the internet

1. The nicest thing about the future is that It always starts tomorrow.

2. Money will buy a fine dog, but only kindness will make him wag his tail.

3. If you don't have a sense of humor, you probably don't have any sense at all.

4. Seat belts are not as confining as wheelchairs.

5. A good time to keep your mouth shut is when you're in deep water.

6. How come it takes so little time for a child who is afraid of the dark to become a teenager who wants to stay out all night?

7. Business conventions are important because they demonstrate how many people a company can operate without.

8. Why is it that at class reunions you feel younger than everyone else looks?

9. Scratch a cat and you will have a permanent job.

10. No one has more driving ambition than the teenage boy who wants to buy a car.

11. There are no new sins; the old ones just get more publicity.

12. There are worse things than getting a call for a wrong number at 4 a.m. - like, it could be the right number.

13. No one ever says 'It's only a game." when their team is winning.

14. I've reached the age where 'happy hour' is a nap.

15. Be careful about reading the fine print. There's no way you're going to like it.

16. The trouble with bucket seats is that not everybody has the same size bucket.

17. Do you realize that in about 40 years, we'll have thousands of old ladies running around with tattoos? (And rap music will be the Golden Oldies ! )

18. Money can't buy happiness -- but somehow it's more comfortable to cry in a Cadillac than in a Yugo.

19. After 60, if you don't wake up aching in every joint, you're probably dead...

20. Always be yourself because the people that matter don't mind and the ones that mind don't matter.

21. Life isn't tied with a bow, but it's still a gift.
SUNRISE SIDE REPUBLICAN WOMEN'S CLUB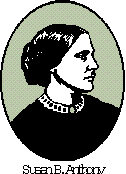 The Sunrise Side Republican Women's Club holds monthly meetings on the 4th Monday of the month. The location and speaker will be announced for each meeting. Unless otherwise stated, the lunch will be at 11:30 a.m.

The officers are: Dawn Campbell, President, 989-305-6501, Linda Glomski, Vice President, 739-7170, Rachel McCready, Secretary, 362-2337, and Tessa Weed, Treasurer, 916-6905.

Don't forget, dues were due in January, they remain the same at $20. You can send dues and correspondence to SSRWC P.O. Box 234 Tawas City, MI 48764. As always articles of interest and club news can be found at our Facebook page Sunrise Side Republican Women's Club.

The SSRWC has gratefully received $153 from the Lincoln Reagan Dinner proceeds this year. We will soon be announcing the plans for our annual picnic held in July. Our picnic Co-Chairs this year are Sonia Glass, 739-9731 and Jane Hackborn, 739-3126. Any one willing to contribute any items towards the raffle please contact either of those ladies. We shared in a remembrance of Mrs. Killingbeck presented by long time member Jane Burdett at our May meeting.

An upcoming Trump Mob in support of our President is being organized for mid June by David Glass. David shared his vision with those in attendance, he is seeking willing participants.

The SSRWC now has a permanent address for correspondence: SSRWC P.O. Box 234 Tawas City, MI 48764.

The next meeting will be held Monday, June 26th at the Camp Inn Lodge, Oscoda. Political Education Chair Rae McCready will be presenting on Bills presently pending in Lansing.

The public is welcome and invited.
MEETING -- Friday, June 8, 2017 at 7:30 a.m.
Mancino's - Oscoda

Call to Order

Pledge of Allegiance

Roll Call

Approval of Agenda

Approval of Minutes

Treasurer's Report

Chairman's Report

Vice-Chair's Report

Committee Reports

A. Membership Committee Report
B. County Commissioners Report

Old Business

A. Sunrise Side Republican Women's Club
B. Tea Party Report
C. Lincoln/Reagan Dinner

New Business

A. State Party Update
B. 5th District Update
C. E-mail and Correspondence
D. Fair Booth and Parades

Adjournment

All Republicans are welcome to attend and contribute their thoughts to our discussions.

CHECK OUT OUR WEBSITE: http://www.ioscorepublicans.org
E-MAIL ADDRESS: mail@ioscorepublicans.org
US Senate Switchboard --202-224-3121.
US House switchboard: 202-225-3121

DO YOU LIKE THE NEWSLETTER?
Even if you're not quite ready to "join" the Party, we would appreciate a donation to help offset the costs of sending this to you. . .
SOUND OFF!!
If you have an issue which you believe should be addressed, write us or send us an e-mail -- mail@ioscorepublicans.org. We have incorporated a Guest Column Section on the Web Site and in the newsletter. We will publish your opinion or letter if you sign it, give an address and phone number (so we can make sure you wrote it -- we won't publish it unless you specifically request it). Short, sweet and to the point. We reserve the right to edit all letters.
Check the Meeting Page for more information on upcoming activities.
To View Additional Information From Prior What's New Pages,