IOSCO COUNTY
MEET & GREET MATT DePERNO AND MIKE HOADLEY -- JANUARY 29 AT NOON -- 900 E. BAY STREET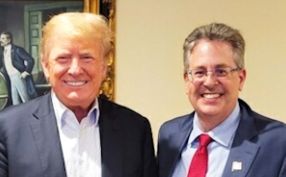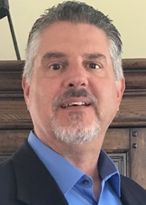 "Matt DePerno has my Complete and Total Endorsement. He will never let you down!"
"Whenever I go to Michigan, I get the biggest crowds and meet some of the best people. Mike Hoadley is a mayor, father, husband, and an Army Veteran. Leaders like Mike are stepping forward because they saw the greatest crime in American History--the theft of the 2020 Presidential Election--and are going to stop the steal and stop Election Fraud. I wholeheartedly Endorse Mike Hoadley for Michigan State Representative."
We will have another Meet & Greet on Saturday, January 29, 2021 at 900 East Bay Street in East Tawas. This is the location of the Republican Headquarters during election years.
We will have Mike DePerno, the attorney who uncovered the Dominion machine fraud in Antrim County who is now running for Attorney General for the State of Michigan. He has been endorsed by President Trump. Mike Hoadley, who has also been endorsed by President Trump, is running to represent the new 99th District which includes Iosco, Arenac, Ogemaw, Gladwin and slivers of Bay and Clare counties.
Both of them will address the group and answer any questions you may have.
We will have a pizza and pop party, so if you plan on coming, it would be great if you could advise me of how many people will be coming, so I can make sure we have enough food for everyone. You can email or call me at 362-4747 or maureen@tawasbay.net.
You can park at both houses (910 and 900), and at 910 please pull off the driveway to the side, so that people may come and go as they wish. You can also park in the lot of the H & R Block building -- on the Tawas side of 900 -- because the business is not open on Saturdays, so the lot should be clear. If you would like, you can also park on the street on the other side of Bay Street -- across the railroad tracks.
THE NOVEMBER 6TH MEET AND GREET
We had a great turnout on November 6th for the opportunity to meet and talk to Mike Hoadley who is running for State Representative next year, Ryan Kelley, running for Governor and Kristina Karamo, running for Secretary of State. She is endorsed by President Trump. They all had an opportunity to speak to the group as well as talk to them one-on-one. A few of the pictures from the event.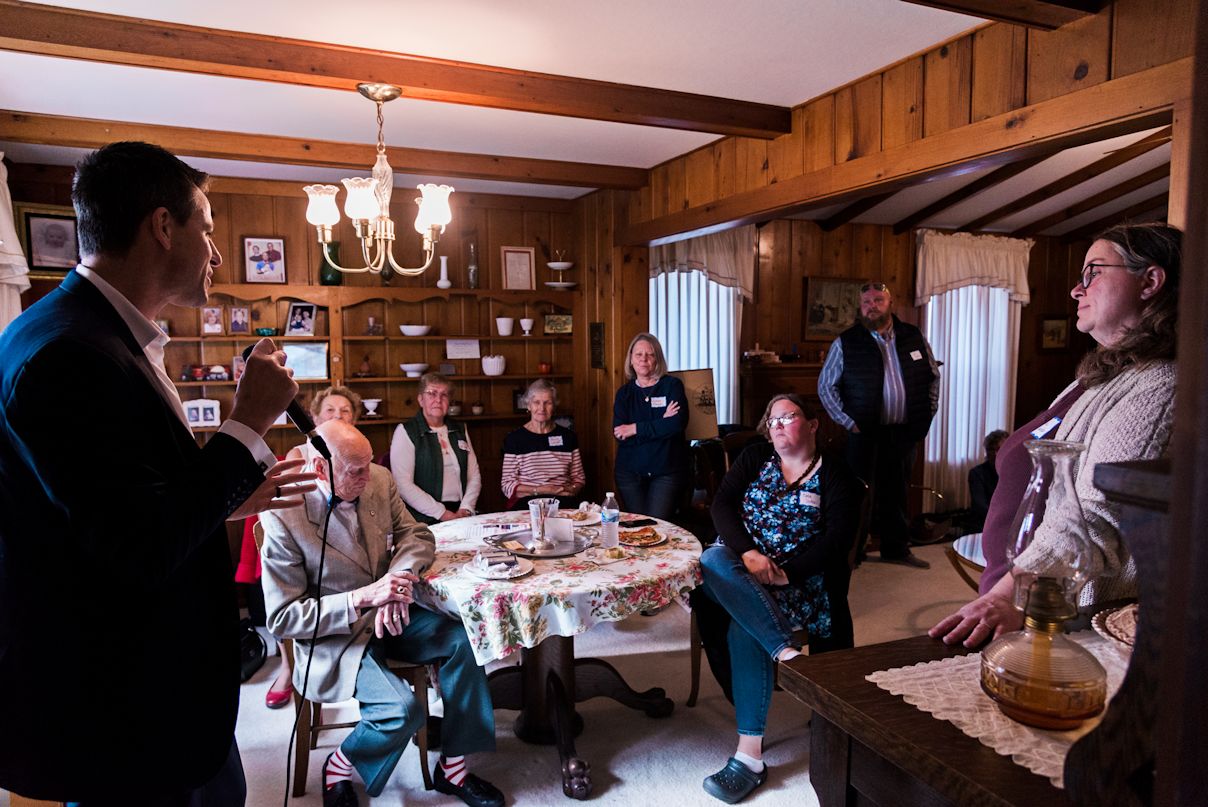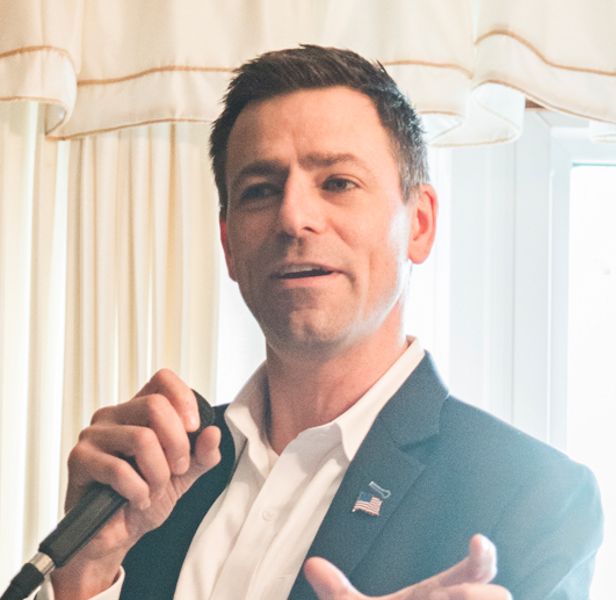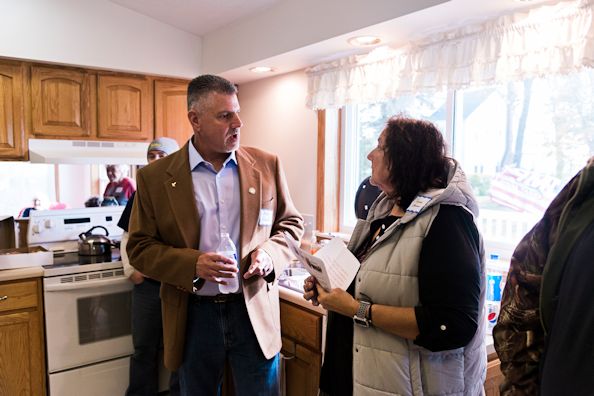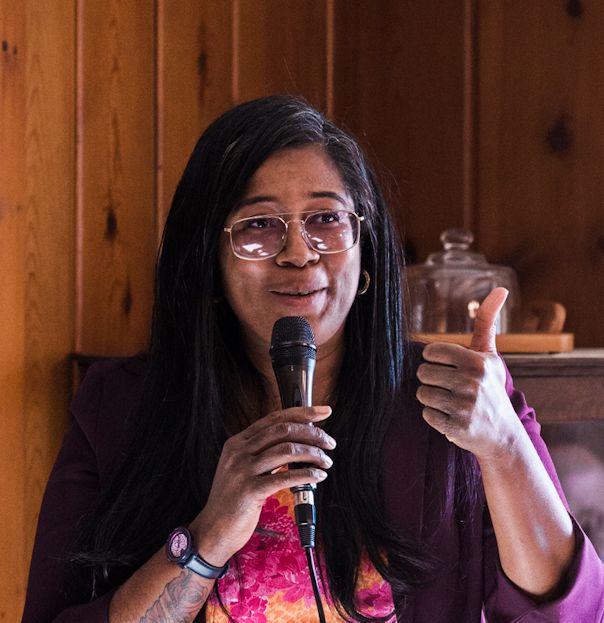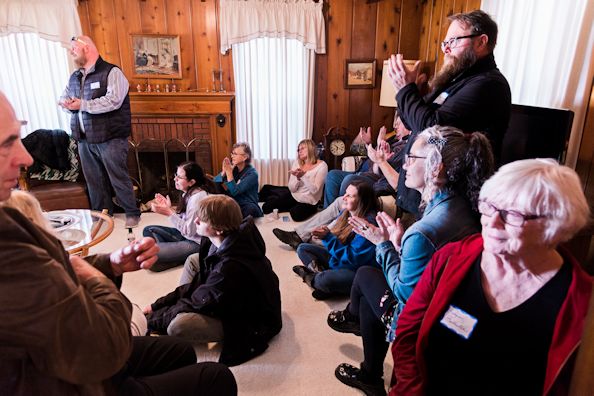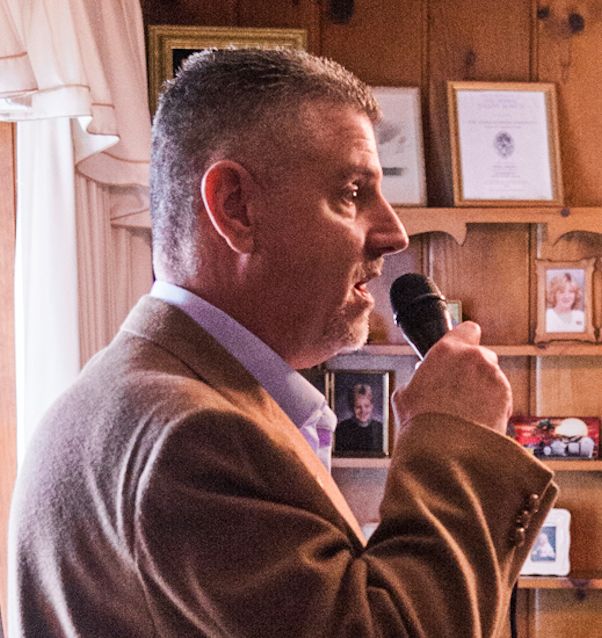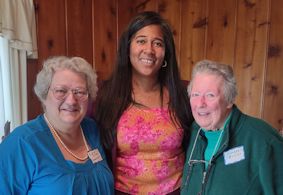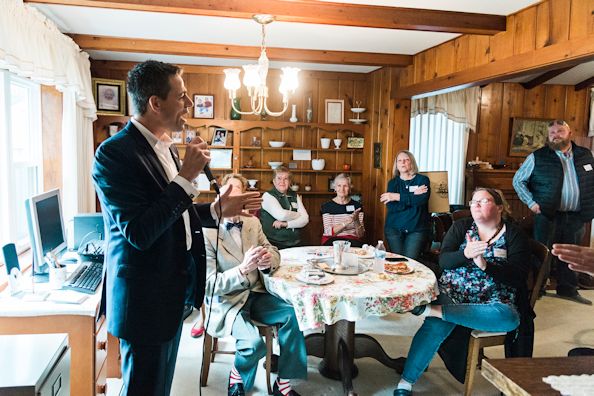 IOSCO COUNTY VOTER INTEGRITY PROJECT
While we all sit around and ask the legislators to do their job, and they should, we are not helpless in trying to make sure that the elections are as good as they can be. We know that we have honest people, Republicans and Democrats in Iosco and they do their very best to make sure that our elections are on the up and up. They are not, however, tamper-proof.
I know for certain, since Nancy Huebel, the County Clerk in charge of elections overall, provided the records that show that we do have Dominion election equipment. It was NOT ordered with any modems or way to connect to the internet. However, that does not mean that there IS no way. Modems or internet connectivity CAN BE HIDDEN INSIDE without anyone's knowledge. No one looks inside these voting machines to see how they are made. They wouldn't know what they were looking at if they did.
According to Judicial Watch (https://www.judicialwatch.org/press-releases/new-jw-study-voter-registration/) Iosco County has more registered voters than people eligible to vote -- 107%. These people are called "ghost voters."
Dr. Douglas G. Frank, PhD explained how "ghost voters" can be used by computer programs to "fill in" the votes and increase the "turnout" in favor of a given candidate.
Because of this, I requested a copy of the voter registration records for Iosco County. According to July 2019 census estimates, there were 25,127 people in Iosco County. 16.6% were under 18 -- 4,171 people. This leaves 20,956 people who were eligible to vote in the November 2020 election. At he time of that election, Iosco had 22,021 registered voters -- 15,470 people voted for a 70.25% turnout. According to the present records from the clerk's office there are now 22,807 registered voters. The 2020 census numbers are not available yet, but are expected in September. This means there are roughly 3,000 more registered voters than eligible people. This doesn't mean there is fraud. There are legitimate reasons why this could be true, military voters, college students, incarcerated people, etc. However, there could be problems.
I have printed out the list of registered voters by township or city. If we had enough people volunteer to take some of these records (it would be best to pick an area where you are or with which you are familiar) and check to see if they are real people, we could do a service for the county that our city, township and county employees would never have the time to do. If you and/or your friends are willing to be a part of the project -- Democrats welcome -- please contact me. I only made one copy of the list. It took all day to print it. There are approximately 50 names on each page. Let me know where you want to check by township or city and how many pages you are willing to check. I will be happy to hand deliver or send them to you. Call me at Maureen Rudel 362-4747 or e-mail me at maureen@tawasbay.net.
We would then have confidence that we have an accurate listing of voters for our county -- no matter what the other counties do.
RONNA ROMNEY McDANIEL VISITS IOSCO COUNTY REPUBLICANS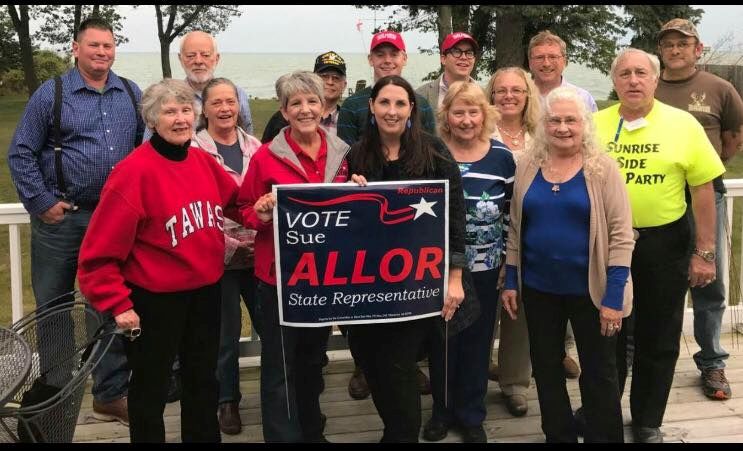 Sue Allor (front row center left) and Ronna Romney McDaniel, the Michigan Republican Party Chair, (front row center right) met with Iosco County supporters on October 12th at the East Tawas Republican Campaign Headquarters located at 900 E. Bay St.
This will be the location of the Election Night Party which will start at about 8 p.m. Refreshments will be served. Everyone is welcome.
COUNTY BOARD OF COMMISSIONERS
This information was provided by John Moehring, one of our County Commissioners, who obtained a 3-page handout which can be obtained from the Commissioners' office, if additional information is desired.
The board is the chief policy making body of the county, but is also involved in some administrative activities.
The main responsibility of a legislative body is top evaluate critically the proposals for change from the status quo. Most will come from the outside, citizens, administrators of county departments, the state legislature or the courts. Some will come from commissioners or board committees.
The usual response is to adopt or defeat a resolution, because adopting an ordinance is more difficult than it is worth.
Another dimension is the oversight of county agencies.
Among the legislative activities are adopting a budget, monitoring expenses and approving payment of bills and sets tax rates and fees. It also sets compensation of all elected officials, many appointed officials and county employees. It also appoints department heads and members of boards and commissions. It establishes personnel policies and provides for necessary facilities and equipment. It also works in cooperation with other governmental units to provide services and public works.
While the activities of the courts, sheriff, clerk, treasurer, prosecutor, drain commissioner, register of deeds and equalization director are required by law, the level of service is set by the budgets provided by the board.
OCTOBER 2015
NEW FEATURE
At a recent meeting, one of our members indicated that he really didn't know the function of many of the political offices and would appreciate more information about them. This seemed to be a need we had not been meeting. From time to time we will feature articles about various offices. This is the first.
What is the Iosco County Board of Canvassers?
By Rachel McCready
Boards of County Canvassers are established and duties defined by Michigan Election Law, Act 116 of 1954, the several parts of Section 168.24a-j, if you want to read all of it for yourself.

The Iosco County Board of Canvassers is responsible for canvassing (meaning "carefully reviewing and authenticating various forms and certificates completed to document the vote cast at the polls,") and certifying ("declaring the final vote totals") primaries and elections held in this county*. The Board is also responsible for conducting recounts, as required. Every four years, the Board must inspect and validate, as meeting specific state standards, all ballot containers used in the county.

WHO:

The Board consists of four (4) members, two (2) people from each major party. Each Board member serves a four-year term and the terms are staggered. The County Clerk is the clerk of the Board.
By September 1 of each odd-numbered year, the county committee of each political party submits the names of three nominees qualified to serve on the Board of Canvassers to our Board of Commissioners, which then elects one person from each party to serve a four-year term. The Commissioners may request further information regarding the nominees' qualifications: (a) a letter signed by the nominee indicating an interest in serving on the Board of County Canvassers and indicating an intent to discharge the duties of the position to the best of his or her ability; (b) prior election experience including canvassing elections, (c) whether the nominee has been convicted of a felony or election crime.

Members of the Board must be qualified electors of the county and must take and subscribe to the constitutional oath of office. An elected public officer may not serve on the Board. By law, Iosco County canvassers receive actual and necessary expenses incurred in the performance of their official duties, and are paid the same daily rate as is paid the members of the Board of Commissioners for meetings.
Members of the Iosco County Board of Canvassers are:
Debbie Adams, Republican Sue Simpson, Democrat Rae McCready, Republican Patti Casey, Democrat

WHEN & WHAT:

Michigan requires county canvassing boards to meet at 1 p.m. the day after most elections to canvass the returns and the paperwork submitted to it by precinct level Election Inspectors. The Board ensures that all precincts submitted returns and supporting documentation, that the final tally on election night matches the tally of voters collected by precinct workers, and that the returns are without obvious mathematical or other errors.

The Board then combines the vote totals from each reporting precinct and certifies the election for local, countywide and district offices which are contained entirely within the county*.

All members of the Iosco County Board of Canvassers are greatly appreciative of the assistance given them in the performance of their duties by County Clerk Nancy Huebel and Deputy Clerk Kellie Flory.
*In the case of state or federal offices or proposals, the official county totals are forwarded to the Board of State Canvassers for the final certification. There are also provisions for issues and offices elected in multi-county districts.

Please note: Further information is contained in the 125 page Manual for Boards of County Canvassers published by the Michigan Department of State, Bureau of Elections, July 2014.