J.R. Dunn is consulting editor of American Thinker.
Page reprinted by permission from the American Thinker: http://www.americanthinker.com/articles/../2011/12/throw_em_all_outand_good_riddance.html
LAWLESSNESS AND RACIALISM RUN RAMPANT IN JUSTICE DEPARTMENT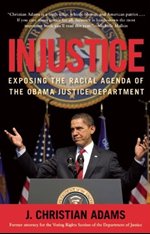 As America's premier federal law enforcement agency, the Justice Department is supposed to be color-blind and immune from party politics.
"Not so in the Obama Justice Department," says whistleblower and former DOJ lawyer J. Christian Adams in his shocking new exposé, Injustice: Exposing the Racial Agenda of the Obama Justice Department. (Regnery, 256 pages)
Adams—who blew the whistle on the Justice Department's handling of the infamous New Black Panther Party voter intimidation case—witnessed first-hand the DOJ's aggressive radical agenda, and is now revealing the truth about the most lawless Justice Department ever.
Divulging never-before-published details on several important cases—including the Black Panther case—Injustice exposes how the very government department responsible for enforcing equal protection has been overrun by radicals bent on furthering a fringe political agenda.
J. Christian Adams served for five years as an attorney in the Voting Section of the United States Department of Justice. In that capacity, he brought cases to protect a wide variety of racial minorities, including blacks, Hispanics, and the first ever application of the Voting Rights Act to protect white voters. A former general counsel to the South Carolina Secretary of State, he is now a practicing attorney and a contributing writer to Pajamas Media.
A MURDER MYSTERY FROM ONE OF OUR FAVORITE JUDGES
Loss haunts Charlie Cahill. He has lost his belief in the great game of the law, a game that is fixed from the beginning. He lost his father, who drowned during Prohibition smuggling whiskey across the Detroit River. He lost his left arm below the elbow to German machine-gun fire on D-Day. And he may lose the one thing that still matters to him, the woman who rescued him from his own despair.

That woman is Sarah Maynard. She has chestnut hair with a single white streak, a wicked laugh, a thirst for love, and a corrupt state senator for a husband. With a probe into corruption at the state capital about to begin, the police find the senator dead in the middle of a cornfield. Cahill is not surprised. As he says in the opening chapter, "I knew nothing about an investigation. But I knew all about the senator. After all, I'd shot him." —Set in post-war Michigan, the book's shattering climax takes place at Jackson State Penitentiary—"Jacktown"—the world's largest walled prison. There, Cahill must choose between saving Sarah Maynard and his own conscience.

At one level this is simply a story out of the past about the killing of a state senator. At another level it's about loss and its consequences. But it is also about truth, deception, and the swirling shades of gray that lie between the two. Ultimately, it is about identity and a terrible secret kept in silence across the decades.

Judge WILLIAM C. WHITBECK writes for a living. The legendary Chief Judge of the Michigan Court of Appeals—one of the country's largest and busiest appellate courts—he still sits on that court, authoring opinions ranging from the simplest slip-and-fall cases to the murder conviction of Jack Kevorkian. During his long legal and political career, he's been a counselor to three Michigan governors. He and his wife Stephanie live in historic downtown Lansing in a renovated 1878 home—just blocks from Michigan's Capitol, a brooding presence in his riveting first novel. As a practicing attorney and a judge, he has seen the legal system from both sides enabling him to lay that system bare. (From Permanent Press, 232 pages.)
WHY IS SAUL ALINSKY IMPORTANT?
The following article was written in 2000 by "The Wanderer." It explains the philosophy of Saul Alinsky, one of Barack Obama's heroes.
Saul Alinsky and the Lessons He Taught Bill and Hillary
Author: Rules for Radicals by Saul Alinsky Courtesy the Wanderer
Saul Alinsky wrote two books outlining his organizational principles and strategies: Reveille for Radicals (1946) and Rules for Radicals (1971).

Rules for Radicals opens with a quote about Lucifer, written by Saul Alinsky: "Lest we forget at least an over-the-shoulder acknowledgment to the very first radical: from all our legends, mythology, and history (and who is to know where mythology leaves off and history begins -- or which is which), the first radical known to man who rebelled against the establishment and did it so effectively that he at least won his own kingdom -- Lucifer."

In Rules for Radicals, Alinsky says: "Here I propose to present an arrangement of certain facts and general concepts of change, a step toward a science of revolution." He builds on the tactical principles of Machiavelli: "The Prince was written by Machiavelli for the Haves on how to hold power. Rules for Radicals is written for the Have-nots on how to take it away."

Rules for Radicals is concerned with the acquisition of power: "my aim here is to suggest how to organize for power: how to get it and how to use it." This is not to be done with assistance to the poor, nor even by organizing the poor to demand assistance: "...[E]ven if all the low-income parts of our population were organized ... it would not be powerful enough to get significant, basic, needed changes."

Alinsky advises the organizer to target the middle class, rather than the poor: "Organization for action will now and in the decade ahead center upon America's white middle class. That is where the power is."

Alinsky is interested in the middle class solely for its usefulness: "Our rebels have contemptuously rejected the values and the way of life of the middle class. They have stigmatized it as materialistic, decadent, bourgeois, degenerate, imperialistic, war-mongering, brutalized and corrupt. They are right; but we must begin from where we are if we are to build power for change, and the power and the people are in the middle class majority."

To accomplish this, Alinsky writes that the organizer must "begin to dissect and examine that way of life [the middle class lifestyle] ... He will know that 'square' is no longer to be dismissed as such -- instead his own approach must be 'square' enough to get the action started."

Rules for Radicals defends belief that the end justifies the means: "to say that corrupt the ends," writes Alinsky, "is to believe in the immaculate conception of ends and principles ... the practical revolutionary will understand ... [that] in action, one does not always enjoy the luxury of a decision that is consistent both with one's individual conscience and the good of mankind."

Altogether, Alinsky provides eleven rules of the ethics of means and ends. They are morally relativistic:
"The practical revolutionary will understand Goethe's 'conscience is the virtue of observers and not of agents of action'; in action, one does not always enjoy the luxury of a decision that is consistent both with one's individual conscience and the good of mankind."

"The second rule of the ethics of the means and ends is that the judgment of the ethics of means is dependent on the political position of those sitting in judgment." Alinsky elaborates his meaning on this point, saying that if you were a member of the underground Resistance, "... then you adopted the means of assassination, terror, property destruction, the bombing of tunnels and trains, kidnapping, and the willingness to sacrifice innocent hostages to the end of defeating the Nazi's. Those who opposed the Nazi's conquerors regarded the Resistance as a secret army of selfless, patriotic idealists ...." Rules for Radicals is therefore concerned with how to win. "...[I]n such a conflict, neither protagonist is concerned with any value except victory."

"The third rule of the ethics of means and ends is that in war the ends justifies almost any means."

"There can be no such thing as a successful traitor, for if one succeeds, he becomes a founding father."

Rules for Radicals teaches the organizer that he must give a moral appearance (as opposed to behaving morally): "All effective action requires the passport of morality."

The tenth rule of the ethics of means and ends states "that you do what you can with what you have and clothe it with moral arguments ... Moral rationalization is indispensable at all times of action whether to justify the selection or the use of ends or means."

Rules for Radicals provides the organizer with a tactical style for community organization that assumes an adversarial relationship between groups of people in which one either dominates or is dominated.

"The first rule of power tactics is: power is not only what you have but what the enemy thinks you have."

"Wherever possible go outside the experience of the enemy. Here you want to cause confusion, fear, and retreat."

"Make the enemy live up to their own book of rules. You can kill them with this. They can no more obey their own rules than the Christian church can live up to Christianity."

Ridicule is man's most potent weapon. It is almost impossible to counterattack ridicule. Also, it infuriates the opposition, who then react to your advantage."

"The threat is generally more terrifying than the thing itself."

"In a fight almost anything goes. It almost reaches the point where you stop to apologize if a chance blow lands above the belt."

"Pick the target, freeze it, personalize it, and polarize it."

One of the criteria for picking the target is the target's vulnerability ... the other important point in the choosing of a target is that it must be a personification, not something general and abstract."

"The enemy properly goaded and guided in his reaction will be your major strength."

Saul Alinsky urged the active and deliberate "conscious-raising" of people through the technique of "popular education." Popular education is a method by which an organizer leads people to a class-based interpretation of their grievances, and to accept the organizer's systemic solutions to address those grievances. "Through the People's Organization these groups [of citizens] discover that what they considered primarily their individual problem is also the problem of others, and furthermore the only hope for solving an issue of titanic proportions is by pooling all their efforts and strengths. That appreciation and conclusion is an educational process."

Rules for Radicals stresses organizational power-collecting: "The ego of the organizer is stronger and more monumental than the ego of the leader. The organizer is in a true sense reaching for the highest level for which a man can reach -- to create, to be a 'great creator', to play God." Alinsky considered Hillary a terrific "organizer" and wanted her to become his protege. She declined. She had bigger fish to fry. She learned her lessons well. She and Bill have employed Alinsky's tactics probably better than anyone else.
Until now. . .
WHY STATES ARE SOVEREIGN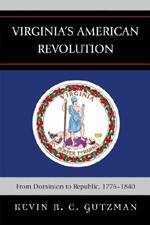 Kevin R. C. Gutzman, associate professor of history at Western Connecticut State University, has written Virginia's American Revolution: From Dominion to Republic, 1776-1840 (Lexington Press, 248 pages) exploring the assumptions of sovereignty the colonies had when they ratified the Constitution.
Virginia's American Revolution follows the Virginia revolutionaries from their decision for independence on May 15, 1776, through the following 60 years—when the last of them finally passed from the scene. To their surprise, the decision to break with Great Britain entailed reconsideration of virtually all of their major political and social institutions, from the established church, their aristocratic state government, and feudal land tenures to slavery and their federal relations with the other American states. Some of these issues, such as the place of the Church of England in the newly republican Virginia, received quick resolutions; others, such as the nature of the relationship between the elite and other men, were not so easily decided. All of them were considered against the backdrop of Virginia's decline from preeminence in the Revolution and early Republic to the position of just another state in the age of Jackson. By following Virginia's American Revolution from start to finish, this account shows why so many revolutionaries in the Old Dominion died doubting that their great struggle had been worth the effort.
MAKERS AND TAKERS
In a new book by Peter Schweizer, Makers and Takers (Doubleday, 258 pages), he expands his critique of modern American liberals to contend that liberalism not only leads to social decay, but can also lead to personal decay. Drawing upon polls and psychological studies, the author argues that conservatives work harder, feel happier, have closer families, take fewer drugs, give more generously, value honesty more, are less materialistic and envious, whine less and even hug their children more than liberals.
Schweizer is noticeably silent on current affairs; instead, he focuses on the culture wars of the 1990s, demonstrating how Clinton lied and did so in a fine fashion, that Al Gore has also told lies and that the Clinton administration was notable for its tolerant attitude toward drugs. Schweizer refrains from making substantive commentary on the upcoming election; he spends more time attacking Garrison Keillor, for whom he reserves a special distaste. The readable prose and vigorous defense of Republican voters ensure that this book—despite its dated material and lack of analysis of the current campaign—will rally and rouse conservatives.
ENVIRONMENTALISM EXPOSED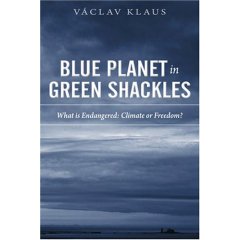 The Competitive Enterprise Institute (CEI) announced a provocative new book on environmental policy, Blue Planet in Green Shackles by Václav Klaus, President of the Czech Republic. President Klaus makes the case that policies being proposed to address global warming are not justified by current science and are, in fact, a dangerous threat to freedom and prosperity around the world. Klaus argues that the environmental movement has transformed itself into an ideology that seeks to restrict human activities at any cost, while pursuing an impossible utopian dream of a perfectly "natural" world. The supposed threat of human civilization against a fragile Earth has become an article of faith, especially in the realm of global warming activism.
"The largest threat to freedom, democracy, the market economy, and prosperity at the end of the 20th and at the beginning of the 21st century is no longer socialism," writes Klaus. "It is, instead, the ambitious, arrogant, unscrupulous ideology of environmentalism." The publication of Blue Planet in Green Shackles - What is Endangered: Climate or Freedom? (100 pages) continues the CEI's history of fighting alarmist climate policies. CEI has long argued that whatever challenges future climate changes might bring, the worst possible response is to restrict human freedom and slow economic growth and innovation.
"Today, the global warming debate raging in both the United States and Europe has become extremely contentious. On both sides of the Atlantic, the debate has metastasized into cultural warfare against economic liberty," writes CEI President Fred L. Smith, Jr. in the book's foreword. "For that reason, pro-freedom voices are needed to reframe the debate to show how a free people can better address the challenges facing Western civilization. To that end, we are proud to publish Blue Planet in Green Shackles."
POOR NATION/RICH NATION

Benjamin Powell has edited a study published by Stanford Economics and Finance (480 pages) with chapters by a series of authors who have studies the economies of different countries around the world.
His belief that encouraging small-business entrepreneurs is the best way to achieve and maintain general affluence. The volume addresses countries and regions that have failed to develop because of barriers to entrepreneurship and those that have developed by reforming the institutional environment to protect private property rights and grant greater levels of economic freedom.
It stresses that programs which focus on government action fail to bring about the desired result.
A LOT OF PEOPLE SHOULDN'T VOTE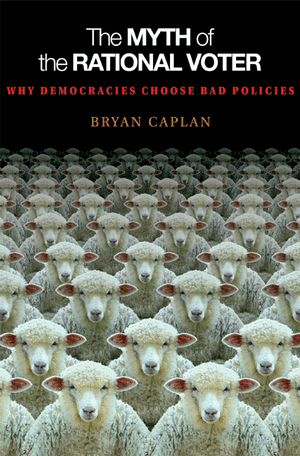 The greatest obstacle to sound economic policy is not entrenched special interests or rampant lobbying, but the popular misconceptions, irrational beliefs, and personal biases held by ordinary voters. This is economist Bryan Caplan's sobering assessment in this provocative and eye-opening book. Caplan argues that voters continually elect politicians who either share their biases or else pretend to, resulting in bad policies winning again and again by popular demand.
Boldly calling into question our most basic assumptions about American politics, Caplan contends that democracy fails precisely because it does what voters want. Through an analysis of Americans' voting behavior and opinions on a range of economic issues, he makes the convincing case that noneconomists suffer from four prevailing biases: they underestimate the wisdom of the market mechanism, distrust foreigners, undervalue the benefits of conserving labor, and pessimistically believe the economy is going from bad to worse. Caplan lays out several bold ways to make democratic government work better--for example, urging economic educators to focus on correcting popular misconceptions and recommending that democracies do less and let markets take up the slack.
The Myth of the Rational Voter (Princeton University Press, 276 pages) takes an unflinching look at how people who vote under the influence of false beliefs ultimately end up with government that delivers lousy results. With the upcoming presidential election season drawing nearer, this thought-provoking book is sure to spark a long-overdue reappraisal of our elective system.
Bryan Caplan is Associate Professor of Economics at George Mason University. He and Arnold Kling edit the Weblog EconLog.
A HERO TO REMEMBER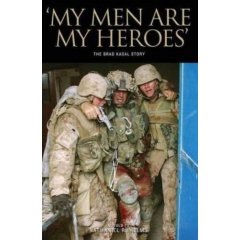 Nathaniel Helms, in My Men Are My Heroes: The Brad Kasal Story, (Meridith Books, 288 pages) tells the story of a man from Afton, Iowa, a combat veteran with 20 years experience, who as a Sergeant Major in the Marine Corps performed extraordinarily under fire.
Experience the deadly din of modern warfare and the inspiring leadership and courage of legendary First Sergeant Brad Kasal in this riveting new book. It's a page-turning, first-hand account of Kasal's courageous mission to rescue fallen comrades under intense enemy fire during the Battle of Fallujah-actions that earned him the distinguished Navy Cross, America's second highest military award. This stunning, unforgettable account shows an American hero rising to the challenge of world events with leadership, valor, and loyalty.
RONALD REAGAN: THE CRUSADER
Review by Herbert E. Meyer -- Ronald Reagan: The Crusader, by Paul Kengor (Regan/HarperCollins, 412 pages)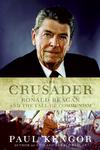 The complicated business of understanding how Ronald Reagan led the Free World to victory in the Cold War has just become much easier. Run to your nearest bookstore and buy a copy of The Crusader. In one beautifully-written volume, Grove City College Professor Paul Kengor's got the whole story - completely, accurately, and with more fascinating and never-before-reported details about how Ronald Reagan succeeded -- than any other Cold War historian, including "official biographer" Edmund Morris.
While the details in The Crusader are eye-opening - Kengor somehow got his hands on more secret documents than the KGB - it's the insights that leap off the page. For instance, while it's true that Reagan was the first actor ever elected President, Kengor reminds us that Reagan was also the first union president ever elected to the US presidency. And Kengor shows how Reagan's work for the Screen Actors Guild (SAG) formed his political philosophy and, perhaps more importantly, gave Reagan the practical experience both of industrial negotiations and fighting communism on the ground.
The Toughest Negotiator
Reagan was elected president of SAG seven times - which makes him among the most successful union bosses in American history, by the way - and as a result he probably engaged in more negotiating sessions with hard-headed corporate CEOs and egomaniacal prima donnas within the union itself than anyone ever elected to the White House. No wonder that, years later, Reagan ran circles around the Kremlin - and around a Democratic-controlled Congress. (Someone once asked the President if it was tough negotiating with the Russians. Reagan replied, "No, it was tough negotiating with Jack Warner.")
Moreover, in the late 1940s and early 1950s SAG was among the communists' top takeover targets. The communists wanted control of all our country's unions, of course, but SAG topped their list simply because it was "Hollywood" and so its influence on American culture was enormous. As Kengor shows, it was Reagan who led the fight to stop the communists. It's an astonishing thought, but Reagan was the only American politician who had blocked a communist takeover of anything before reaching the White House. Thirty years later, had Fidel Castro and the Kremlin's leaders remembered this, perhaps they wouldn't have been so surprised when President Reagan kicked them out of Grenada.
Kengor provides a brief but riveting summary of Reagan's public utterances during the decades between the end of his Hollywood career and his White House years. What emerges from the long-forgotten quotes that Kengor has found is not only Reagan's deep interest in and detailed grasp of world affairs - and remember, in these years he had no staffers to brief him or do his research -- but his focus on key symbolic issues long before he held the world stage. For instance, in a 1967 CBS-TV debate with Senator Robert Kennedy - it was later conceded by everyone, including RFK himself, that Reagan had won the debate handily -- Reagan got onto the subject of US-Soviet relations:

"When we signed the Consular Treaty with the Soviet Union, I think there were things we could've asked for in return. I think it would be very admirable if the Berlin Wall, which was built in direct contravention to a treaty, should disappear. I think this would be a step toward peace and toward self-determination for all people, if it were."
In early June 1987, when the draft of President Reagan's forthcoming speech at the Brandenburg Gate circulated through the National Security Council and the State Department, those officials who tried to edit out the President's now-famous line -- "Mr. Gorbachev, tear down this wall" - had no idea how strongly the President felt about this, or even that he had been calling for the Wall's destruction for more than 20 years.
Hitting the Kremlin Hard
Of course, most of The Crusader deals with the White House years, and Kengor's account of how the Reagan team ended the Cold War peacefully is a masterpiece of geo-strategic reporting. Kengor has gotten his hands on just about the entire series of "NSDDs" - National Security Decision Directives - produced by the Reagan team. And he uses excerpts from these NSDDs to explain, more clearly than any previous historian, that the President's policy initiatives were the result of a carefully thought-through, meticulously detailed strategy based on identification of the Soviet Union's key weaknesses - chief among them its imploding economy - followed by the execution of specific policies designed to take advantage of these weaknesses by putting more pressure on the Kremlin than it could withstand.
These included policies to limit Soviet energy exports, thus blocking the Soviet Union's access to desperately needed hard currency, funding and otherwise supporting anti-communist insurgencies, and of course publicly declaring the Soviet Union to be "the focus of evil in the world" - which rallied oppressed citizens from Poland to Vladivostok and which, even more importantly, terrified the Kremlin's ageing leaders because, unlike the President's domestic foes, they knew it was true.
Kengor correctly gives the bulk of the credit to the President himself, and he shows again and again how it was Reagan personally who called the shots in Washington. But Kengor also shows how the varsity team that Reagan brought with him to Washington - including Secretary of Defense Caspar Weinberger, CIA Director William Casey, and National Security Adviser Judge William Clark - played key roles. And he generously gives credit to the various aides of these officials who labored long, hard and usually anonymously to get the job done.
What emerges from Kengor's reporting, and with a stunning clarity, is the sheer executive competence of Reagan and his team. They started with a goal - ending the Cold War with victory for the Free World -- developed a strategy to achieve that goal, worked out tactics to fulfill their strategy, then executed their plan while making whatever course corrections were required as events unfolded. In short, even though the President couldn't name all 15 members of the Politburo - in truth, he couldn't name all 10 members of his own Cabinet - he was a superb CEO. (Actually, Reagan was a superb CEO precisely because he didn't waste his time and energy on details; he focused on setting an objective, bringing on-board a team capable of achieving that objective, then leading the charge.)
The Crusader should be read by any politician who wants to understand the difference between conveying the illusion of success, and succeeding. And centuries from now, The Crusader will be read by anyone who wants to know how the Cold War really ended.
Herbert E. Meyer served during the Reagan Administration as Special Assistant to the Director of Central Intelligence and Vice Chairman of the CIA's National Intelligence Council.
Reprinted from: http://www.americanthinker.com/2007/01/ronald_reagan_the_crusader.html, January 15, 2007
THE CONQUEST OF AMERICA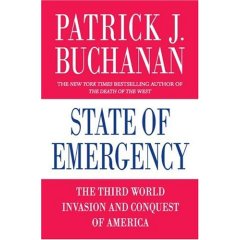 Pat Buchanan has a new book out which is receiving rave reviews in every conservative venue.
In State of Emergency: The Third World Invasion and Conquest of America (Thomas Dunne Books, 320 pages) Buchanan argues that the immigration system is a disaster, the melting pot is broken and failure to act soon will endanger America as we know it.
Many Mexicans, who are by far the largest group of immigrants (particularly illegal immigrants) have no interest in becoming American. They believe that American wrongfully stole the lands in the American Southwest after the Texas War of Independence and the Mexican-American War and they should be recaptured from the United States. This is the "Aztlan Plot" for "La Reconquista."
He lays out his plan for immigration reform and border security. The consensus seems to be that this is essential reading for all Americans.
HE'S BACK. . .
John Stossel has come out with a new book, Myths, Lies, and Downright Stupidity: Get Out the Shovel -- Why Everything You Know is Wrong (Hyperion, 320 pages).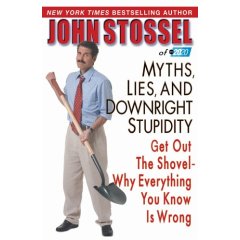 Myths and Misconceptions covered in the book include:
Is the media unbiased?
Are our schools helping or hurting our kids?
Do singles have a better sex life than married people?
Do we have less free time than we used to?
Is outsourcing bad for American workers?
Suburban sprawl is ruining America.
Money makes people happier.
The world is too crowded.
We're drowning in garbage.
Profiteering is evil.
Sweatshops exploit people.
John Stossel takes on these and many more misconceptions, misunderstandings, and plain old stupidity in this collection that will offer much to love for Give Me a Break fans, and show everyone why conventional wisdom -- economic, political, or social -- is often wrong.
TRUE STORIES FROM IRAQ

Bing West, a Marine veteran, who accompanied the First Marine Division on its sprint to Baghdad in April-May 2003, together with his co-author, Major General Ray L. Smith, USMC (Ret.), wrote The March Up (Bantam, 320 pages). Unlike embedded journalists, the authors used a captured yellow SUV to go to the front lines with any unit then leading the battle. The result is a report of what really happened from the heart of the action unlike anything you'll read anywhere else.
F. J. "BING" WEST (right) served as Assistant Secretary of Defense for International Security Affairs in the Reagan administration. He was a Marine infantry officer in Vietnam, where he wrote Small Unit Action, a firsthand description of the combat.

He has now written No True Glory (Bantam, 400 pages), which describes the battle for Falluja, the superhuman courage and dedication of the Marines in April of 2004, the withdrawal at the request of the politicians, and the second assault in November of that year.
As Max Boot stated in his Feb.20, 2006 review of the book in The Weekly Standard: "While many other correspondents have ventured to the front lines in Iraq, few have stayed as long as West, or brought as much knowledge of military affairs to their work. The result is a book that … features amazing accounts of heroism, brutality, perseverance, and gallows humor."
NEVER FORGET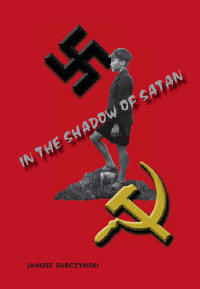 In the Shadow of Satan (Keller Publishing, 316 pages) is a compilation of memories, first of a young boy, and then of a young adult, from the bloodiest period of 20th century Europe—during the days of the Second World War and Soviet occupation. These tragic events are described as seen through the young eyes of an eyewitness to history. Having lived daily in the shadow of those two satans—Nazism and communism—the author startlingly reveals an even more true picture than contemporary writing could ever accomplish.
The American people—even professional historians—have quite limited information on the events which took place in Poland in the years 1939–1989. This simple tale provides a realistic picture of those days, and also shows that the human spirit is invincible and is able to survive and grow even in very difficult environments.
Janusz Subczynski, the author, is a friend of your editor. He was born in Poland, completed his primary and secondary education partially in the underground during the Second World War. He attended medical school in Poznan, and received his diploma of physician (M.D.). Independently, he also completed the study of psychology at the University of Poznan and obtained a Masters in Psychology. He became a Specialist of the Polish Board of Neurosurgery. He arrived in the United States to be trained in stereotactic surgery of the brain, and, after establishing this type of surgery in Warsaw, Poland, returned to the United States. He obtained the title of the Diplomat of American Board of Neurological Surgery and also became a Fellow of the American College of Surgery. For over twenty-five years, he worked first as an independent neurosurgeon, then as a chief of the section of neurosurgery at St. John Hospital and Medical Center in Detroit. After retirement, he wrote three books, published first in Polish. Dr. Subczynski was involved in anticommunist action as a member and then coordinator of the Polish-American organization POMOST. He is currently retired in the warm climate of Florida, devoting his time to writing and providing political commentary on American/Polish radio.
The book gives you a real idea of the horrors of living in Poland under the Nazis and Stalin and is fascinating reading.
MEN IN BLACK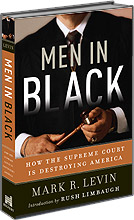 Mark R. Levin, one of America's preeminent conservative commentators and constitutional lawyers has weighed in on the federal judiciary with his Men in Black: How the Supreme Court is Destroying America. (Regnery, 256 pages)
In the book he highlights some of the spectacular failures -- the justices and the rulings -- and explains how their liberal rulings, which figure out how to justify a policy choice they favor, threaten the very foundations of our society and ignore the very text of the Constitution itself.
In highlighting how these judicial rulings upheld slavery and segregation, as well as creating rights from whole cloth, and disparaging the roles of the people and the legislatures, he shows that the arrogant justices who ignore the constitution are the biggest threat to America today.
ZELL MILLER IS AT IT AGAIN

Expanding on a theme he raised on the Senate floor in February of 2004, Zell Miller wrote A Deficit of Decency (Stroud & Hall, 288 pages). The book addresses specific issues where Miller sees a need to return to a basic sense of duty.
He speaks candidly about the values that led him to attack his own party and deliver a keynote speech at the 2004 Republican National Convention. These same values, he believes, are desperately needed at the heart of American culture.
Miller writes from the unique perspective of his rise to and service as Governor and United States Senator, drawing upon public service in each o0f the past six decades. He has written six books, including Corps Values and the New York Times bestseller A National Party No More.
SPIRIT OF '76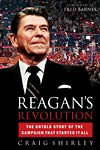 In Reagan's Revolution (Thomas Nelson, 448 pages) Craig Shirley tells the fascinating story of the 1976 presidential campaign which redefined the Republican party, reshaped national politics, and ended the reign of liberalism.
What few people realize is that Reagan's revolution did not begin when he took office in 1980, but in his failed presidential challenge to Gerald Ford in 1975-76.
This is the remarkable story of that historic campaign -- one that, as Reagan put it, turned a party of "pale pastels" into a national party of "bold colors." Featuring interviews with a myriad of politicos, journalists, insiders and observers, Craig Shirley relays intriguing, never-before-told anecdotes about Reagan, his staff, the campaign, the media, and the national parties. He shows how Reagan, instead of following the lead of the ever-weakening Republican party, brought the party to him and almost single-handedly revived it.
OUR AMERICAN SOLDIER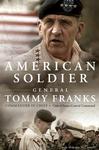 In this riveting memoir, American Soldier, (ReganBooks, 590 pages), General Tommy Franks retraces his journey from a small-town boyhood in Oklahoma and Midland, Texas, through a lifetime of military service. From Vietnam, through the Cold War, Operation Desert Storm, he tells the story of how he became the senior American military officer in the most dangerous region on earth.
Drawing on his own recollections and military records declassified for this book, Franks offers the first true insider's account of the war on terrorism that has changed the world since September 11, 2001. He gives the full story on Operation Enduring Freedom in Afghanistan, followed by the bold strategy in Operation Iraqi Freedom which led to the fall of Baghdad in three weeks.
He offers the unvarnished, non-political view of the successes and short-comings of the intelligence communities and Washington bureaucracy. He tells his soldier's story.
THE ROOSEVELT MYTH

This book, originally published in 1948, and reprinted as a 50th anniversary edition in 1998, will enlighten readers on all the things you know that just aren't true.
The Roosevelt Myth, by John T. Flynn, (Laissez Faire Books, 437 pages), is a critical account of the New Deal. It is Flynn's conviction that the image of Franklin D. Roosevelt did not at all correspond to the man himself, and that the years 1932 to 1945 should be seen realistically.
It analyzes the programs initiated by Roosevelt, which, by and large, did not achieve their goals, and the people who implemented them. It shows why FDR's actions actually lengthened the duration of the Depression and caused more hardship. It certainly is an eye-opening view on the Roosevelt years.
THE SCOURGE OF LIBERAL MEDIA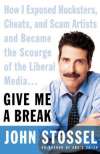 John Stossel, 20/20 host traveled the path from crusading reporter for leftist causes to libertarian proponent of the free market and opponent of big government.
In Give Me a Break, (HarperCollins, 294 pages) Stossel explains how ambitious bureaucrats, intellectually lazy reporters, and greed lawyers make your life worse even as they claim to protect your interests. Taking on such sacred cows as the FDA, the War of Drugs, and scaremongering environmental activists -- and backing up his trademark irreverence with careful reasoning and research -- he shows how the problems that government tried and fails to fix can be solved better by the extraordinary power of the free market.
Stossel concludes the book with a provocative blueprint for a change: a simple plan in the spirit of the Founding Fathers to ensure that America remains a place "where free minds -- and free markets -- make good things happen."
ASSAULTS ON PRIVATE PROPERTY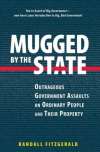 A review in Human Events showcases Randall Fitzgerald's new book, Mugged by the State: Outrageous Government Assaults on Ordinary People and Their Property (Regnery, 155 pages). It describes how common, ordinary American citizens have been subjected to government abuse. Fitzgerald, a veteran journalist, provides many riveting examples of ranchers, homeowners and small businessmen who have encountered the wrath of bureaucrats and regulators, who in the zeal of enforcing cumbersome government regulations, have seized homes, private property, cars, bank accounts, and closed down businesses in the interest of "public safety" and the "public good."
There are a few bright lights on the horizon, mainly as a result of the Institute for Justice, a public service law firm which specializes in fighting government abuses. Some of their victories are showcased in this compelling book.
A PERSONAL PORTRAIT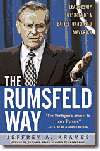 Midge Decter, in her biography, The Rumsfeld Way: The Leadership Wisdom of a Battle-hardened Maverick (Regan, 220 pages) follows Donald Rumsfeld from his early years to the present. In every position he has ever held, in the private or public sector, he has been a dogged reformer. This book provides an enlightening and provocative look at the man The Washington Post has called "the Articulator in Chief," and outlines the leadership skills, methods, and strategies that have made Secretary of Defense Rumsfeld one of today's most trusted and accomplished public figures.
As was stated in the review by the November 3, 2003 Weekly Standard: "You know a man by his enemies and by his friends. In Rumsfeld's case, both his friends and enemies agree on one thing: He is larger than life. Such a remarkable man deserves several biographies, and if one of them venerates a bit, we need not worry; the next is bound to denigrate a bit too much."
PERSECUTION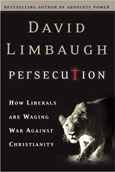 In his new book, Persecution (Regnery, 256 pages), bestselling author (Absolute Power) David Limbaugh makes a compelling case that liberals across the country are waging an undeclared war on Christianity in our culture and in our government-especially our schools. Limbaugh exposes the farce of liberal "tolerance" and reveals the true agenda of liberals who misuse the law to force Christianity out of the public square.
Tolerance might be the highest virtue in our popular culture, but it doesn't often extend to Christians these days. Christians are increasingly being driven from public life, denied their First Amendment rights, and even actively discriminated against for their beliefs. In this relentless exposé of political correctness run amok, David Limbaugh rips apart the liberal hypocrisy that condones selective mistreatment of Christians in the mainstream media, Hollywood, our schools and universities, and throughout our public life!
FIRST LADIES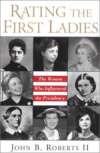 Rating the First Ladies (Citadel Press, 288 pages), by John B Roberts, II, "is an absorbing book that accomplishes something never before attempted: assessing, in one book, the explicitly political contributions of each of the 37 first ladies to the presidents of the United States -- from Martha Washington to Laura Bush," according to Tony Blankley in the Washington Times weekly edition of September 22-28, 2003. He went on: "Although I like to think I am reasonably well-read on America's political history, I learned something interesting, often relevatory, about those histories on almost every page."
He says that after reading the book, all those 19th century presidencies will never merge in your mind again after reading this book. And the 20th century first ladies you thought you knew something about, emerge as both stronger and much more interesting than you could possibly imagine. He finds it a first-rate book.
TEN LIFE LESSONS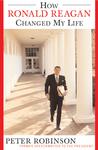 In 1982, as a young man, Peter Robinson was hired as a speechwriter in the Reagan White House. During the six years that followed, he was one of a core group writers who became informal experts on Reagan, absorbing not just his political positions but his personality, manner, and way of carrying himself. The example Reagan set -- as a confident, passionate, principled, generous-spirited older man -- molded Robinson's outlook just as he was coming into his own.
At the core of How Ronald Reagan Changed My Life (HarperCollins, 272 pages) are ten of the life lessons Robinson learned from the fortieth President -- principles that have guided his own life ever since. But it also offers a warm and unforgettable portrait of a great yet ordinary man who touched the individuals around him as surely as he did his millions of admirers around the world.
THE DARK SIDE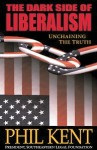 Phil Kent, president of Southeastern Legal Foundation, lays bare the falsehoods and distorted messages of liberalism and exposes it for what it is -- an outdated, negative, anti-American gospel that mockingly undermines the values that made this country great. In The Dark Side of Liberalism: Unchaining the Truth (Harbor House Books, 226 pages) he offers a fresh look at America's big ticket issues -- race relations, political correctness, immigration, Hollywood, the media, the United Nations, the runaway court system, the war on terror, and Big Government's role in our lives.
Kent notes: "It is time for all Americans to step up to the plate. The fate of our civilization, our way of life, hangs in the balance."
MAY 2003
GUN MYTHS

In his newest book, The Bias Against Guns: Why Almost Everything You've Heard About Gun Control Is Wrong (Regnery, 349 pages), economist John Lott, who has held positions at Yale Law School, the University of Chicago, UCLA and Stanford University, has put together an original study from empirical research that demonstrates every plausible facet of the pro-gun position.
Because gun-control regulations impede law-abiding citizens' access to guns, even mild gun-control regulations -- assault weapons bans, "one-gun-a-month" laws -- actually increase crime, while right-to-carry laws lower crime and help prevent (or terminate) terrorist attacks and "rampage" shootings. Even measures to keep guns away from children, like "gun-free zones" and "safe-storage" laws that require guns to be locked away, are misguided because children need guns for self-defense (he cites news reports of kids as young as 11 gunning down criminals).
The Bias Against Guns is must reading for anyone concerned about the filtered distortions typical of the mass media's onslaught against firearms.
THEY'RE STILL HERE

In her recent book, Useful Idiots: How Liberals Got It Wrong in the Cold War and Still Blame America First (Regnery, 308 pages), Mona Charen uses Stalin's description of the American left in the Cold War to show the similarity between today's left and the previous Communist sympathizers. She offers a moral indictment of those public figures, politicians, entertainers and professors who stubbornly refused to see communism as the brutal, dictatorial, death machine it was.
She compares those to the same cadre of people who, today, blame America for the violence perpetrated by terrorists. Charen highlights the kind of historical revisionism and self-hatred that marked some of America's most noted public figures and warns that the lessons learned from communism are just as relevant today.
THE WORM IN THE APPLE

J. Martin Rochester is The Curators' Distinguished Teaching Professor of Political Science at the University of Missouri - St. Louis. He is the author of several books on international politics and has written widely on the subject of education.
In Class Warfare: Besieged Schools, Bewildered Parents, Betrayed Kids and the Attack on Excellence (Encounter Books), he discusses his view of elementary through high school public education in the United States. He maintains that an inadequate emphasis on scholarship has led to a systemic collapse of standards. Mr. Rochester suggests that nonacademic diversions have replaced rigorous study and the commitment to excellence has become secondary to promoting diversity and "equity."
The book tells of Mr. Richardson's own experiences when he moved to the suburbs of St. Louis and worked hard to try to see that his children got a rigorous and demanding public school education. In this effort, he uncovered the bad policies that are obstacles to excellence which spring up overnight like mushrooms in school systems all over the country.

THE REVOLUTION
This historical novel tells the story of the American Revolution from the points of view of George Washington, Charles Cornwallis, Nathaniel Greene, the Marquis de Lafayette and Benjamin Franklin.
Jeff Shaara, who has written previous historical novels, Rise to Rebellion (origin of the American Revolution) and depictions of the Civil War in Gods and Generals and The Last Full Measure now follows through on the war years. In The Glorious Cause, (Ballentine Books, 512 pages) the famous characters of the revolution are explored in a readable, historically accurate fashion which makes history go down easy.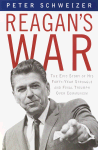 A MAN OF PRINCIPLE
In a meticulously researched and penetrating analysis of the Cold War, bringing to light dozens of previously unknown secret documents obtained from archives in Russia, Germany, Poland, Hungary and the United States, Peter Schweizer shows Reagan to be a man with a vision and convictions.
His anticommunist sentiments began with his experiences in Hollywood. By the 1960s, the Soviets began a KGB file on him when he was still governor of California. They were correct in their assessments of him. In Reagan's War (Doubleday, 288 pages) shows that Reagan's fervent anticommunism marked every era of his life and was the driving force behind his policies as president.
J. C. WATTS SPEAKS OUT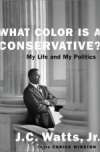 J. C. Watts' father, Buddy never went past two days into the 7th grade, and yet despite the economic obstacles he faced, his dynamism never failed. Buddy Watts was a Democrat who voted Republican. He taught J. C. "The only helping hand you can count on is the one at the end of your sleeve."
The book, What Color Is A Conservative?, (HarperCollins, 320 pages) written by J. C. Watts, Jr. with Chriss Winston, tells how football changed his life, how he and his wife rediscovered their faith and how he came to discover that he was a Republican. He tells about his running for Congress and his distress with the politics of victimhood. He believes that good will always be stronger than evil; perseverance is its own reward.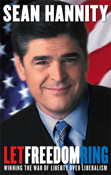 LIBERALISM MUST BE STOPPED
Liberalism isn't just wrong, says Sean Hannity: it could destroy America. He appears on Fox News Channel's Hannity and Colmes and on syndicated radio. Now he wrote a book.
Hannity pulls no punches in Let Freedom Ring: Winning the War of Liberty over Liberalism, (Regan Books, 288 pages) declaring that if the Left prevails in American the well-being of future generations will be in peril. He doesn't just explain why the liberal take on these issues is wrong -- he challenges liberal arguments head-on, exposing their fallacies and giving you clear, hard-to-refute comebacks you can use with liberals.
According to Dr. James C. Dobson, "Hannity consistently penetrates to the heart of important cultural issues, staking out positions clearly supportive of moral and traditional values. He's continuing to articulate and bravely defend American family principles. Sean is to be commended, admired -- and watched!"

AMERICAN CHEERLEADER
Dinesh D'Souza, an immigrant from India, takes on America's critics, both abroad and at home. While those on the political Left blame America for every ill in the world -- and teach in schools that Western and American culture is no better than, and probably worse than, Third World cultures, he disagrees.
In What's So Great About America (Regnery, 256 pages), D'Souza debunks the myths of the Left. He believes a clear understanding of the moral basis of Western civilization is needed now more than ever. His book offers a powerful defense for America and exposes the truth about who our enemies really are.
WAR LETTERS
In War Letters, edited by Andrew Carroll, (Scribner, 491 pages) previously-unpublished letters from the Civil War, World War I, World War II, Korea, Vietnam, the Persian Gulf and Bosnia offer unprecedented insight into the experiences of those who have served this nation in times of war.
There are dramatic accounts of combat, poignant declarations of love, humorous anecdotes, inspiring expression of patriotism and thoughtful reflections on the nature of warfare by American soldiers, marines, airmen, sailors, nurses, medics and chaplains. Each correspondence is introduced by a brief summary detailing who the letter writer is, the circumstances under which the letter is being written, and, in many cases, the fate of the letter writer.
War Letters is a lasting tribute to those who have fought for this country, and a celebration of the enduring power and lyricism of personal letters.
THOUGHT POLICE
Tammy Bruce, former president of the National Organization for Women's Los Angeles chapter and a former member of the group's national board, has written an insider's account of how the American left has engaged in a deliberate effort to control society through the creation and enforcement of rigid rules governing speech and behavior. In The New Thought Police (Prima Publishing, 300 pages), Bruce explains how freedom of expression and thought have been deliberately suppressed in pursuit of power.
"As the organized Left gained cultural power, it turned into a monster that found perpetual victimhood, combined with thought and speech control, the most efficient way to hold onto power," she writes in the introduction. "Suddenly it was the Left, the protector of liberty, that was setting rules about what could and could not be said, or even thought. And because we do not give up our freedom willingly, the strategy of the left-wing establishment has become one of intimidation, backed up by legal force."
This is a highly readable book which gives the inside story.

WAS FRANKLIN THE KEY?
In a new biography of Benjamin Franklin, Franklin: The Essential Founding Father (Regnery, 450 pages), James Srodes argues that Franklin was the one who forged the compromises and crafted the alliances that allowed this country to be born.
This is a fascinating study of a man of ceaseless energies and remarkable accomplishments -- a scientist, diplomat, tradesman, author, inventor, celebrated wit, spymaster, propagandist, military leader, quartermaster. The book is a colorful, insightful, and fun read.

THE REVOLUTIONS
Susan Dunn, in Sister Revolutions: French Lightning, American Light, (Faber & Faber, 256 pages) adds a well-written, lively narrative history, comparing the American and French Revolutions. While exploring the characters of such participants as George Washington and Robespierre, she contrasts the attitudes of the participants.
In her view, the American Revolution emphasized personal freedom, while the French concluded that personal freedom was less important than consensus, public order and economic democracy. Her analysis shows how the differences in the American Bill of Rights and the French Declaration of the Rights of Man affected events in later years on both sides of the Atlantic.

WHO IS BJORN LOMBORG?
Recently, a number of conservative publications have featured articles on the Danish professor of statistics and a self-professed "old left-wing Greenpeace member." Stories have appeared in the December 24, 2001 Weekly Standard, the January 14-20, 2002 issue of The Washington Times, National Weekly Edition, the January 20, 2002 telegraph.co.uk, (the internet version of the London Telegraph), and the January 22, 2002 edition of Reason Magazine.
He stumbled upon an article by the American economist Julian Simon; it stated that the doomsday prophets, were, simply wrong. He gathered some of his best students and set out to prove that Mr. Simon was no more than a right-wing propagandist. They discovered that real data proved him to be correct.
In The Skeptical Environmentalist: Measuring the Real State of the World, (Cambridge University Press, 540 pages), he sets out what he calls the Litany of the activists:
"Our resources are running out. The population is ever growing, leaving less and less to eat. The air and water are becoming ever more polluted. The planet's species are becoming extinct in vast numbers -- we kill off more than 40,000 each year. The forests are disappearing, fish stocks are collapsing and the coral reefs are dying.

"We are defiling our earth, the fertile topsoil is disappearing, we are paving over nature, destroying the wilderness, decimating the biosphere, and will end up killing ourselves in the process. The world's ecosystem is breaking down. We are fast approaching the absolute limit of viability, and the limits of growth are becoming apparent."
In fact, our resources are more plentiful than ever, and likely to become more so; the atmosphere is cleaner than it has been for centuries; population growth is not out of control, is slowing down in the developed world, and is likely to slow in the undeveloped world as it becomes more prosperous; the figure of 40,00 species killed off is ludicrously overstated; species have always become extinct, and the process has not accelerated to a dangerous degree.
The ecosystem is not breaking down. Mr. Lomborg answers the stoked-up panic about CO2 (greenhouse gas) emissions, he points out that, far from creating deserts and destroying mankind's food supply, carbon dioxide actually works as a fertilizer, improving conditions for the growth of rice and wheat -- an effect enhanced by higher temperatures. Dire prediction of meteorological catastrophe in a warmer world are simply not borne out by the data.
Vast sums are due to be spent on combating global warming. But, says Lomborg: "We can help the developing world so much better by doing other things, like giving them clean drinking water and proper sanitation.
"For $200 billion -- which is the cost of implementing the Kyoto Agreement [in which industrial nations pledged to cut their emissions of greenhouse gases] for one year -- you could permanently provide clean drinking water for everyone. That would save two million people dying and half a billion people becoming seriously ill every year."
And, keep in mind, as the extremists worry about the melting of the Antarctic ice, scientists have actually measured it and its getting thicker.

ROBERT HANSSEN -- TRAITOR
Pulitzer Prize-winning reporter, David A. Vise, tells the story of Robert Hanssen and the FBI. In The Bureau and the Mole: The Unmasking of Robert Philip Hanssen, the Most Dangerous Double Agent in FBI History, (Atlantic Monthly Press, 352 pages) he documents how Hanssen's brother-in-law, also an FBI agent, attempted to turn Hanssen in more than 10 years earlier than he was caught.
The appendix lays out the secrets that were available to Hanssen as well as the ones he sold to the Russians. It also contains e-mails and internet postings which Hanssen sent. They uncover the incredible double life he led and lead one to wonder how inept the FBI is in failing to uncover him for all those years.

WEINBERGER SPEAKS
In the Arena: A Memoir of the 20th Century, (Regnery) by Caspar W. Weinberger with Gretchen Roberts is a remarkably straightforward, modest, and generally earnest account of his life through the last 80 plus years of the 20th century.
It follows him from his birth in San Francisco in 1917 through school, college, World War II, law school, and, finally, into California politics. It follows his career with Richard Nixon, Ronald Reagan and George Herbert Walker Bush.
The book is a robustly political memoir, and one that is personal and personable. The image of Caspar Weinberger is one of an intelligent, warm, modest, even-tempered man with a schoolboy's sense of wonder.

A LOOK BACK AT REAGAN
In her latest book, When Character Was King (Viking, 224 pages), Peggy Noonan argues that the reason for Ronald Reagan's success was no secret at all. It was his character -- his courage, his kindness, his persistence, his honesty, and his almost heroic patience in the face of setbacks -- that was the most important element of his success.
Noonan was a special assistant to President Ronald Reagan from 1984 to 1986; she discloses never-before-told stories from the former president's family, friends, and White House colleagues to reveal the true nature of a man even his opponents now view as a maker of history.

R.I.P. BARBARA OLSON
Barbara Olson died on September 11, 2001. The wife of Solicitor General Ted Olson, who argued the case of Bush vs. Gore in the Supreme Court, she was standing in the back of an airplane with the Captain of a high-jacked airliner on her cell phone. She had called her husband to advise him of the high-jacking and that the terrorists had used knives and box-cutters to perpetrate the deed. She was attempting to learn if there was anything they could do when the line went dead as the plane crashed into the Pentagon.
This bright, pretty, 45-year old attorney had served as in the Department of Justice, as a congressional investigator, and as a general counsel in the United States Senate. After having been involved in the investigation of "Travelgate," she became convinced that all roads in many of the scandals afflicting the Clinton administration led to Hillary Clinton. She, therefore, researched and wrote a revealing book about Hillary, documenting her many connections to various marxist, socialist causes and her obvious sympathies in that direction. Predicting that Hillary will eventually pursue the Presidency in her endless quest for money and power, she exposed her

ambitions in Hell To Pay (Regnery, 344 pages). While not a literary masterpiece, it is a fascinating, quick read which should be studied by anyone thinking of voting for the former First Lady.
At the time of her death, her second book, The Final Days: The Last, Desperate Abuses of Power by the Clinton White House, (Regnery, 258 pages) was just about to be released. It will not be delayed. It covers the full story of the pardons, Bill and Hillary's eleventh hour raids on taxpayer dollars, private property, individual liberties, and even justice itself. It promises to be as good as her first.

ANOTHER LOOK AT JOE McCARTHY
In The Redhunter: A Novel Based on the Life of Senator Joe McCarthy (Little Brown & Company, 421 pages), William F. Buckley Jr. revisits the life of the Senator placing him in the historical context of his times. Buckley does not present him as a man without fault, but does offer an entertaining and eye-opening account of his rise and fall, complete with media frenzy, senate hearings and back-room maneuverings.
The very real threat posed by the Communist infiltration of our government is brought home, and the essential morality of McCarthy in exposing this fact is also brought home in a page-turner which will capture you.

AN OLDIE BUT GOODIE
This book, originally published in 1944, was republished in a 50th anniversary edition by the University of Chicago Press (274 pages). Friedrich A. Hayek was one of the first economists of the Austrian school. He later went to the University of Chicago where he met Milton A. Friedman, who wrote the introduction to this edition.
He discusses individualism and collectivism, economic control and totalitarianism, and the socialist roots of Naziism. He showed the ultimate consequences of power in the hands who believe that they, rather than the individual, know what is best for all people. Hayek, a Nobel Laureate in economics, was one of the most influential economists ever. Time has proved him right.

SPIRITED AMERICANS
America is recognizing that an entire generation knows little about the Constitution, the Founding Fathers, or what sets the United States apart from the other nations of the world. Attempting to correct this failing, A. E. Jeffcoat has written "Spirited Americans: A Commentary on America's Optimists" which offers a timely account of what makes America unique in the history of mankind.
Recommended by the Heritage Foundation, the book reminds "us of what America used to be like before the cultural rot set in, and what it can still be again, when the spirit moves it," according to Joseph Shattan, writing in the Wall Street Journal.

THE LITTLE "RED" SCHOOLHOUSE
Ronald Radosh, the scholar who is probably most responsible for showing that Julius Rosenberg was indeed a spy for the Soviet Union, gives us a humorous and frank look at his life as a "red diaper" baby in New York. He describes being sent to summer camp to become a good little Communist, going to the Little Red Schoolhouse -- a Communist Party private school, his adventures at college in Wisconsin and trips around the world. In Commies: A Journey Through the Old Left, New Left and the Leftover Left (Encounter Books, 238 pages) he describes his voyage from true believer to skeptic to heretic to his former fellow travelers.
The New York Times Magazine says "Radosh riles the remnants of left far more than any conservative scholar."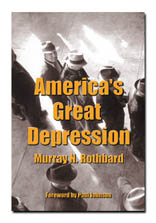 THE TRUTH ABOUT THE DEPRESSION
According to Franklin Roosevelt, John Maynard Keynes and the Brain Trust, the Great Depression of the 1930s was caused by laissez-faire capitalism and the princes of privilege. The New Deal writers saw to it that the myth lived. For a generation it was scarcely questioned.
Then, in 1963, along came Murray Rothbard to challenge every popular assumption about the Depression. Analyzing the Depression according to the insights of the Austrian school of economics, he found that the collapse had its roots in the Twenties, and that "moderate" conservative Herbert Hoover made things worse. In both cases the villain was government intervention. Back in its fifth edition, America's Great Depression, (Ludvig von Mises Institute, 368 pages) Rothbard shows why his mentor, von Mises was the only economist to foresee the coming of the Great Depression. He places the blame squarely on misguided government intervention, especially by the central bank.

A FASCINATING STORY
While Thomas Sowell is known for his politically incorrect columns and his knowledge of economics, in his book, A Personal Odyssey, (Free Press, 320 pages) he tells of his journey from fatherless boy to his PhD. He details his experiences in the U.S. Marines, at Howard and Harvard Universities to his fellowship at Stanford's Hoover Institute.
His disdain for the modern academy dates back to his earliest years in college. His story is that of a genuinely courageous man of integrity and a fine scholar.

AMIABLE DUNCE?
Much to the consternation of the main stream press who thought President Ronald Reagan was lucky to find his way home at night, a treasure trove of his private papers discovered in 1998 has proved otherwise. In Reagan, In His Own Hand, (Free Press, 576 pages) three editors, Kiron K. Skinner, Annelise Anderson and Martin Anderson, have reproduced these papers in typewritten (and in some cases facsimile) form including spelling errors, insertions and deletions.
The previously undiscovered writings escaped Reagan's habit of throwing away the handwritten drafts when the final speech was typed. Many of them come from 5-minute five-a-week radio spots he broadcast in the 1970's between his stint as Governor of California and the Presidency. They cover every subject which was an issue at the time and show without a doubt that Ronald Reagan's greatness was not an accident.

WHERE BRITAIN WENT WRONG
Peter Hitchens, the conservative brother of self-described Marxist Christopher Hitchens, managed to produce a surprise best-seller in Britain despite the difficulties he had in getting the book published where publishers are even more hostile to conservatives than in the USA.
In The Abolition of Britain: From Winston Churchill to Princess Diana (Encounter Books, 332 pages) he describes how new Britain has changed. Despite being the cradle of parliamentary democracy and the source of the Magna Carta, many of their personal liberties are under threat. Jury trials are something the Labor Party would like to limit and eventually get rid of. The moves to consolidate more closely with the European Union threaten many of the liberties which Americans and the British have taken for granted for centuries.
He suggests that Britain imported from America the worst characteristics of American society and is suffering mightily for doing so. A very provocative read.

BETTER ALL THE TIME
According to economists Stephen Moore and the late Dr. Julian Simon (who died in 1998 after completing an initial draft of the book), the trend in America is still one of staggering progress in every material measurement of well being for every class, demographic and racial group. It was outside the purview of the book to examine issue of the state of America's cultural and moral well-being.
The book, It's Getting Better All the Time, (Cato Institute, 294 pages) analyzes such issues as life expectancy, health care, working conditions, civil rights, housing, transportation, food, recreation and leisure time and finds that in the last 100 years conditions improved astonishingly. This is all the more amazing considering that progress in those areas was virtually at a standstill for the previous 1,000 years. They attribute the success to political and economic freedom that produces innovation and advancement and confidently predict that in the years and century ahead we will consistently be able to say "it's getting better all the time."

ANOTHER LOOK AT POLITICAL CORRECTNESS
Alan Charles Kors and Harvey A. Silverglate are hard-core civil libertarians who object to the "hidden, systematic assault upon liberty, individualism, dignity, due process, and equality before the law" which is rampant on today's campuses. In The Shadow University (Free Press, 320 pages) they show how the modern university "hands students a moral agenda upon arrival, subjects them to mandatory political reeducation, sends them to sensitivity training, submerges their individuality in official group identity, intrudes upon private conscience, treats them with scandalous inequality, and when it chooses, suspends or expels them."

A LOOK A POLITICAL CORRECTNESS
A black radio talk show host who considers himself a libertarian, Larry Elder has written a best-selling book, The Ten Things You Can't Say in America (St. Martins Press, 352 pages) which attacks the politically correct, black leaders, feminists, gun-control advocates and other liberals. His views are controversial, but raise issues that he feels should be discussed, such as black racism, the "glass ceiling," and the war on drugs. Like other blacks who oppose the views of the left-liberal spokesmen, such as Jesse Jackson, he has been attacked as an "Oreo" or "Uncle Tom." He has written a very readable book which has drawn excellent reviews.

LIBERALISM'S TRAGIC CONSEQUENCES
Myron Magnet's original printing of this book was instrumental to George W. Bush's ideas about "compassionate conservatism." It has been reprinted, The Dream and the Nightmare, (Encounter Books, 256 pages) with a new introduction.
Magnet was the typical 1960's-1970's liberal who has seen the error of his ways. He analyzes the effect of the "if it feels good, do it" generation on the culture of today and concludes the consequences have been tragic, particularly for the poor and the underclasses. His analysis shows how the liberal social policies have now become the mainstream and continue to produce unfortunate results. Conservatives have now become the radicals shaking up the system.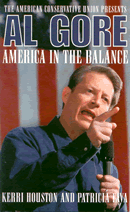 AMERICA IN THE BALANCE
In a small, but powerful, book written by Kerri Houston and Patricia Fava document the truth about the stands that Al Gore has taken throughout his public life. In Al Gore: America in the Balance the extreme agenda Gore supports is documented, in many cases, in his own words. While the mainstream media portrays Gore as a moderate Boy Scout, the truth about his character, environmentalist stand, position on taxes and education show him to be a dedicated man of the left. He strongly favors redistributive policies which take from people who work and pay taxes and give to those who do not. Like most other limousine liberals, however, he believes that "some pigs are more equal than others." When it comes to his special friends and fund-raisers (and his own personal interests) your tax dollars have found a new home. He truly believes that an elite class (of which he is one) should determine the winners and the losers. His stands on gun control -- take guns away from private citizens -- and the military -- kill it with kindness and weaken American power -- will enable the imposition of a Soccialist state on America.
The book, 92 pages including notes, is available from the American Conservative Union at P.O. Box 738, Ottawa, IL 61350 for $3.95 including shipping and handling. For bulk purchases or further information, call toll free, 800-426-1357.

WAS THIS A TRIBE?
Jeff Benedict, an investigative journalist and attorney explored the history of the recognition and subsequent treatment of the Mashantucket Pequot Tribe in Ledyard, Connecticutt, in Without Reservation: The Making of America's Most Powerful Indian Tribe and Foxwoods, the World's Largest Casino (Harpercollins, 384 pages).
This book explores how a crusading lawyer, Tom Tureen, found a man by the name of Skip Hayward (who along with his relatives had always identified himself as "white") and artificially established the Mashantucket Piquot "Tribe" in 1975 to take advantage of litigation over aboriginal land claims. Hayward and 200 of his relatives claiming tribal status had never lived together, practiced Indian customs, knew little of Pequot history and may not have been connected to the Pequots at all. They "distinguished themselves as the only American Indian tribe without a single member whose professed racial origin [was] Native American," Benedict notes.
This is a story of how this group of people managed to use the system to create great wealth for themselves at the expense of both the federal and state governments, and explains how this can happen anywhere, anytime unless this country rethinks its Indian policies.

AN INTERESTING LOOK AT GLOBALISM
One day in 1992, Thomas Friedman, the well-traveled foreign affairs columnist of the New York Times, toured a Lexus factory in Japan and marveled at the robots that put the luxury cars together. That evening, as he ate sushi on a Japanese bullet train, he read a story about yet another Middle East squabble between Palestinians and Israelis. It hit him: Half the world was lusting after those Lexuses, or at least the technology that made them possible, and the other half was fighting over who owned which olive tree.
In this book, he looks at globalization from an American point of view. He talks about the Disneyfication of the earth and developed the theory that McDonald's is important to world peace. He says that no two countries that have McDonald's Restaurants have ever gone to war against each other. (He excepts civil wars and internal strife.) While the hardcover edition of The Lexus and the Olive Tree (Farrar Straus & Giroux, 394 pages) was published in April 1999, the paperback edition was just recently released.

AMERICA'S DOUBLE AGENT
David Wise tells the true story of an American, Joseph Cassidy, who was asked in 1959 to operate as a double agent, despite the fact that he was an ordinary army sergeant with no training in intelligence or espionage. In his 20+ year career he passed US-approved information about chemical and biological weapons and troop movements to the Soviets. Part of the objective of the operation was to uncover the Soviets' spy network, eventually uncovering 10 agents living in the United States. Throughout his career, only Cassidy's wife knew of his activities allowing him to retire in peace in Florida. Cassidy's Run (Random House, 256 pages) is a true story that reads like a thriller.

HISTORY GOING DOWN EASY
In Scandalmonger, (Simon & Schuster, 496 pages) William Safire has explored five scandals from the 1790's which take place over a period of ten years. While this is a historic novel, Safire has footnoted the truth from fiction.
He explores the lives of Hamilton, Jefferson, Madison, Adams, etc. and their foibles and failures. The title character, James Callender, friend and supporter of Jefferson eventually turned on him and exposed the relationship between Thomas Jefferson and Sally Hemings. It shows that this country has survived despite the personal failures of its leaders.

SAVING THE ENVIRONMENT
FROM THE ENVIRONMENTALISTS
A conservative engineer-attorney, Peter Huber, indicts environmentalism as we know it in Hard Green (Basic Books, 288 pages). He argues in favor of market solutions to environmental problems and shows that current recycling programs and their ilk are failed strategies. He shows that garbage sorting helps nothing but the consciences. His assertions are clear and thorough and should open eyes across the political spectrum.
William F. Buckley, Jr. says: "Peter Huber's brilliant exploration of the ideology of environmentalism takes the breath away by its ingenuity, intensity, and polemical artistry. It is the richest contribution ever made to the greening of the political mind."

TAXES AND AMERICANS
Amity Shlaes, a Wall Street Journal editorial writer, has written The Greedy Hand: How Taxes Drive Americans Crazy and What to Do About It (Random House, 255 pages).
She documents how the average family with two wage-earners now sends almost 40% of its income to local, state and federal governments. "The greedy hand of government" -- first described by American revolutionary Thomas Paine -- is greedier than ever, creating a situation ripe for tax reform, if not revolt, Shlaes writes. She details the various types of taxes and how the system damages the economy and hurts working people. She does provide some prescriptions for change in the tax system and the way government spends our money.

A LOOK INSIDE THE KGB
In early 1992, a Russian man walked into the British embassy in a newly independent Baltic nation and asked to speak to someone in authority. Vasili Mitrokhin had worked as chief archivist for the foreign-intelligence arm of the KGB and was responsible for checking and sealing approximately 300,000 files. Having lost faith in the Communist system, he decided to compile a record of the foreign operations of the KGB. Every day for 12 years, he smuggled notes out of the archive and hid them in his home. When he escaped to Britain, his archive contained tens of thousands of pages of notes.
In 1995, Mitrokhin contacted Christopher Andrew and the two collaborated to write The Sword and the Shield: The Mitrokhin Archive and the Secret History of the KGB (Basic Books, 720 pages). They name the names and reveal the worldwide network of the KGB.

WHY THE WORLD ISN'T FAIR
Since 1500, Europeans have dominated the World and controlled the course of events. While many have asked why this occurred, Jared Diamond, a biologist, analyzed the question from a scientific point of view. In Guns, Germs, and Steel (W. W. Norton & Co., 480 pages) points out that the geography of Eurasia was best suited to farming, domestication of animals, and the free flow of information. He reviews human history on every continent since the Ice Age at a rate that emphasizes only the broadest movements of peoples and ideas. It is considered a good book to accompany David S. Landes analysis from an economic viewpoint, The Wealth and Poverty of Nations: Why Some Are So Rich and Some So Poor (W. W. Horton & Co., 658 pages).

Landes argues that the key to today's disparity between the rich and poor nations of the world stems directly from the industrial revolution in which some countries made the leap to industrialization and became fabulously rich, while other countries failed to adapt and remained poor. He contrasts the characteristics of successfully industrial nations -- work, thrift, honesty, patience, annd tenacity -- with those of nonindustrial countries. Landes argues that until these values are internalized by all nations, the gulf between the rich and poor will continue to grow.

THE MAN WHO GAVE AMERICA LANGUAGE
Harlow Giles Unger, in Noah Webster: The Life and Times of an American Patriot, (John Wiley & Sons, 400 pages) details the impact of Noah Webster on the American scene. He was the man who wrote the first dictionary of "American" English, and set forth an elementary school curriculum which for 100 years was the foundation of American education.
This was a man who never held elective office, but was a friend of Washington, Franklin, John Adams and Madison. He advocated tirelessly for an American language and literature independent of the British tradition. To protect himself from piracy of his works, he campaigned successfully for copyright legislation.
The book also relives the turbulent history between the Revolution and the War of 1812, reminding the reader of the precarious route our country took to the establishment of a republic.

COMMUNISTS IN HOLLYWOOD
Most people have heard that the House Committee on Un-American Activities led an organized witch hunt against writers and actors with left-wing sympathies, creating an environment that led to a blacklist destroying many talented people's careers.
In Hollywood Party: How Communism Seduced the American Film Industry in the 1930s and 1940s, (Prima Publishing, 365 pages), Kenneth Lloyd Billingsley tells an engrossing tale of intrigue, passion, betrayal and violence. He reveals how the Party -- through the muscle and trade unionists, the intellect of celebrated writers, and the facade of glamorous movie stars -- nearly came to dominate an industry that was the lifeblood of American culture.

RULES NOT TAUGHT IN SCHOOL
Charles Sykes is the author of "Dumbing Down Our Kids." (St. Martin's Press). In this book, Mr. Sykes discusses how our current liberal, feel-good, politically correct society has created a generation of children with no concept of reality, setting them up for failure in the real world. Mr. Sykes volunteered for high school and college graduates a list of things he did not learn in school.
1. Life is not fair; get used to it.
2. The world won't care about your self-esteem. The world will expect you to accomplish something before you feel good about yourself.
3. You will not make 40 thousand dollars a year right out of high school. You won't be a vice president with a car phone until you earn both.
4. If you think your teacher is tough, wait till you get a boss. He doesn't have tenure.
5. Flipping burgers is not beneath your dignity. Your grandparents had a different word for burger flipping; they called it opportunity.
6. If you screw up, it's not your parents' fault so don't whine about your mistakes. Learn from them.
7. Before you were born, your parents weren't as "boring" as they are now. They got that way paying your bills, cleaning your room, and listening to you tell them how idealistic you are. So before you save the rain forest from the blood-sucking parasites of your parents' generation, try delousing the closet in your own room first.
8. Your school may have done away with winners and losers but life has not. In some schools failing grades have been abolished, you may have as many attempts as you want to get the right answer. This, of course, bears not the slightest resemblance to anything in real life.
9. Life is not divided into semesters. You don't get summers off, and very few employers are interested in helping you find yourself. Do that on your own time.
10. Television is not real life. The real life people actually have to leave the coffee shop and go to jobs.
11. Be nice to nerds. Chances are you'll end up working for one.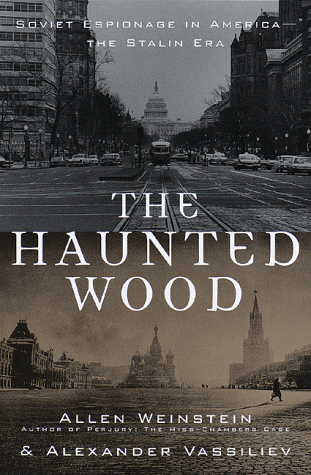 SOVIET ESPIONAGE IN AMERICA --
THE STALIN ERA
This joint effort between Allen Weinstein (author of a highly regarded history of the Hiss-Chambers case, Perjury) and Alexander Vassiliev (a KGB agent turned journalist) documents many American leftists who were caught in the Soviet orbit -- many of whom were top government officials, including a Congressman from New York, a close advisor to President Roosevelt and an American Ambassador's daughter.
The Haunted Wood (Random House, 400 pages) was written using both American sources and Soviet archives to which the authors were given special access.
Using these records, the authors provide definitive evidence documenting the clandestine work of 58 American agents, including Hiss and the Rosenbergs, who worked for the NKVD (later the KGB) or its sister services. It is no longer arguable that Nixon was right.
THE INTERNET?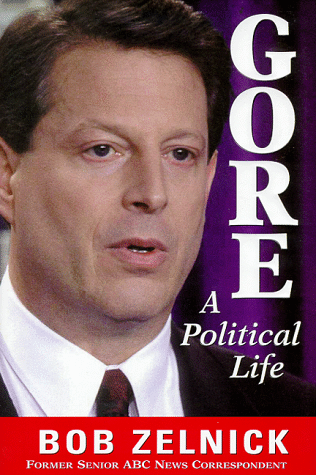 GORE INVENTED HIMSELF!
Bob Zelnick lost his job at ABC when he would not agree NOT to write this book.
Gore: A Political Life (Regnery, 380 pages) introduces America to the real Al Gore -- from his priveleged upbringing living in a hotel suite on Embassy Row and attendance at prestigious St. Alban's School in Washington. After finally making the football team, he was ejected from two games for "unsportsmanlike conduct."
At Harvard, Gore and his future wife, Tipper, become recreational marijuana smokers, a practice which they only gave up 10 years later when Al decided to run for office. It documents Gore's inability to truthfully discuss his Army career and later stint as a journalist.
Human Events, in commenting on this book, says:
Discover Al Gore's America -- where central planners tell you what to buy and how to live. If the phrase "radical environmental socialism" sends a shiver of fear down your spine, you MUST read this book.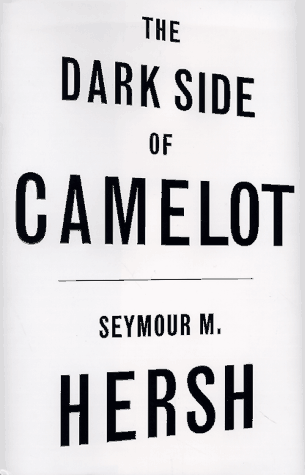 CLINTON IS A LOT MORE LIKE HIS
HERO THAN MOST PEOPLE KNOW
When liberal, Pulitzer Prize-winning investigative journalist, Seymour M. Hersh, first released this book a couple of years ago, he was unprepared for the public reaction.
All of the critics focused on the (later disclosed) false Marilyn Monroe papers and ignored the rest of the revelations. In the paperback edition, released last year, those references have been omitted. However, the rest of the book is based upon interviews with former Kennedy administration officials, former secret service agents, and hundreds of Kennedy's personal friends and associates.
The book documents the lengths to which the Kennedy family went to buy not only the 1960 election, but prior elections as well. It documents the ties between the Kennedys and organized crime. It documents Kennedy's many liaisons with prostitutes and mistresses and shows how his actions amounted to not only minor abuses of power -- but also how they threatened the security of the nation and the integrity of the office. It documents how Robert F. Kennedy attempted to cover up all evidence of these activities after the assassination of John Kennedy.
If you are not willing to learn the truth about the Kennedy family, don't read this book.

AN AX MURDERER IN OUR MIDST
The front page of the Life! section of The Bay City Times featured an article by Eric English on a new book which chronicles the life of an accused ax murderer. The book tells the story of Henry B. Farrington, a likable jeweler, counterfeiter and notorious gambler. In 1875 he was tried in Bay City for the ax murder of William Steward, a wholesale liquor dealer whose body was discovered one October morning on the boardwalk of the then wide-open town of Au Sable.
The book, 1875 Murder in Au Sable -- The Sorry Life and Times of Henry B. Farrington was "compiled" by Fred Glass and Patricia Sherman and was illustrated by of our own members, Mary Jane Hennigar. It was published by the Au Sable-Oscoda Historical Society and is available for $15.00 at the Great Northern Bookstore in Oscoda or by writing to the Au Sable-Oscoda Historical Society, P.O. Box 679, Oscoda, Michigan 48750. There is a $3.50 shipping charge for books ordered by mail.

MORE GUNS, LESS CRIME
John R. Lott, Jr. set off a heated public debate in January 1997 Journal of Legal Studies showing that concealed-carry weapons permits reduced rates of violent crime. In his updated study, More Guns, Less Crime: Understanding Crime and Gun-Control Laws (Studies in Law and Economics) published by the University of Chicago Press (236 pages) he provides additional evidence and responds to his critics.
Mr. Lott teaches criminal deterrence and law and economics at the University of Chicago Law School, where he is the Jphn M. Olin Visiting Law and Economics Fellow. He was the chief economist at the United States Sentencing Commission during 1988 and 1989. He has published over 70 articles in academic journals.
In general, his study shows that in those areas where concealed-carry handgun permits have been allowed, the rates of violent crime have consistently been reduced as criminals have tended to avoid those crimes which might bring them in contact with armed citizens, such as rape and armed assault. This is not necessarily true for non-confrontational crimes (such as breaking and entering an unoccupied building) or in those areas adjacent to the concealed-carry laws exist. He attributes this to criminals, in essence, chosing easier pickings, places where citizens are not apt to be armed or where they will not confront anyone.
It is interesting that in countering the arguments of his critics, he consistently had his attackers hang up the phone on him without substantiating their claims -- could it be that he is correct?

THINGS ARE A WHOLE LOT
BETTER THAN THEY SEEM
W. Michael Cox, a Federal Reserve economist and advisor to the Cato Institute, and Richard Alm, business reporter from the Dallas Morning News analyze the present economy from a different point of view. In Myths of Rich & Poor, (256 pages, published by Basic Books) they relate present living standards and the present economy to that of the past by comparing the number of hours a person must work to acquire the necessities and luxuries of life.
While conceding that there are, indeed, some persons who have been left at the dock, that number is very small. On the whole, the rich are richer and the poor are richer than they have been at any other time in history. In fact, on the basis of today's standards, many "Baby Boomers" who grew up in middle class neighborhoods would be considered to be in poverty today.
Using statistics which are available from published sources, including the U.S. government, they argue persuasively that we've never had it so good.

THE BOISTEROUS SEA OF LIBERTY
This book is a collection of original documents from American history from discovery by Christopher Columbus through the Civil War. It was edited by David Brion Davis and Steven Mintz, professors of history from Yale and the University of Houston, respectively and published by Oxford University Press.
It includes documents as diverse as a letter from Columbus to the sovereigns on his first voyage, records of Salem Witchcraft, documents of the American Revolution, letters from the Founding Fathers in which they specify the errors of each other's thinking, and those documents which deal with America's expansion across the continent. It ends with the Civil War heading toward Reconstruction.
Most of the documents are from the Gilder Lehrman Collection of American history at the Pierpont Morgan Library in New York and are part of an extensive collection of American documents, letters, manuscripts, prints and photographs available for scholarly and educational purposes at the Pierpont Morgan Library.

A TREAT ON ECONOMICS
P.J. O'Rourke is a conservative, prosperous, American journalist who decided to take a trip around the world and compare various market systems and why they do or do not work. In his Eat the Rich, A Treatise on Economics, (320 pages, Publishers' Group West), P.J. O'Rourke is at his humerous best. He compares economic systems as diverse as Cuba, Sweden, Russia, Hong Kong and Wall Street and with a series of anecdotes about his adventures draws some telling insights about those features which make systems work and those that create problems. This book is a fun read whether you agree with Mr. O'Rourke's politics or not.

YEAR OF THE RAT
Edward Timperlake and William C. Triplett II, both veteran congressional investigators have detailed the sources of illegal Chinese money supplied to the Clinton-Gore campaigns in Year of the Rat: How Bill Clinton Compromised U.S. Security. This book (published by Regnery) in 256 pages goes beyond the Senate and House hearings, connects all the players and places, and convincingly shows how the Clinton-China connection threatens American security.
Using new information, recently unclassified documents, undercover techniques, and interviews with dozens of witnesses, it also raises questions about Chinese activities on Wall Street and takes a systematic look at how the Chinese acquire U.S. military intelligence.
The book details the role of John Huang in raising money for the Democratic National Committee -- $2.8 million in illegal contributions which eventually had to be returned. It establishes the connections of Huang with the Riady family, a powerful family of Indonesian businessmen with close ties to the Communist Chinese government and with Bill Clinton which ultimately led to Huang getting clearance to classified documents. This clearance was maintained even after Huang left the Commerce Department and went to work for the DNC raising the millions in illegal contributions.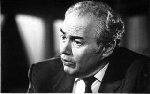 ARE DEMOCRATS SOCIALISTS?
In the summer issue of Rising Tide, the RNC magazine, Jim Nicholson features an article by Balint Vazsonyi (BAH-lint VAH-zhon-yee) which raises serious issues about the direction in which this country is heading. Mr. Vazsonyi, a concert pianist, journalist, author, was born in Hungary and had the dubious distinction of living under both the Nazis and the Soviets before he came to this country in 1959. His recent book, America's Thirty Years War: Who is Winning? (Regnery Publishing) deals with his life experiences which seriously raise the question of whether "liberalism" or "progressivism" are just other names for socialism.
He documents how America's founding principles of rule of law, individual rights, guarantee of private property rights, and a common American identity are being gradually replaced by government mandated group rights, redistribution and multi-culturalism.
In the European model, in contrast, intellectuals essentially teach that man can create utopia, in which everybody would be equal, but what they mean is that everybody would be the same. This is exemplified by Vazsonyi's observations when he first arrived in the U.S. He states:
In Europe, people looked across the fence and thought "Why does he have more than I do? If I don't have that, he should not have it either." In America, people think, "If he has it, I can have it too, if I just work harder."
In the past thirty years, well-meaning people, in an effort to rectify some of America's problems have looked to the Europen models which always divide humanity into groups, oppressors and oppressed, exploiters and exploited, Jews and Aryans. One group is pitted against the other; one is "bad", one is "good". The "good" groups are taught that it is alright to hate the "bad" groups or anyone who disagrees with them.
To accomplish the noble socialistic goals, an increasing number of laws are passed which restrict individual freedoms to achieve "social justice" -- everyone ends up with the same slice of the pie regardless of ability or effort. This results in destruction of property rights so that redistribution is possible.
Vazsonyi believes that it is not too late to save America from the Socialist dream, but one of the first steps is stop the linguistic double-talk and call the "liberal" and "progressive" Democrats the Socialists they are. The debate can then honestly take place between the two possible futures America can have -- and let the year 2000 be the year for choice -- Socialism or Freedom?
To read the entire article go to the website: http://www.founding.org/risingtide.html or call the RNC Radio Hotline: (202) 863-8550.
Revised: