This occurred just a day before a Dutch court acquitted Geert Wilders of defaming Islam by, in part, reading from the Koran. It looks as though common sense is triumphing in one of the nations which led the western world down the path of political correctness. It is hard to overstate the potential importance of this development for societies elsewhere, including the United States.
Kern's report includes some fascinating background information on the transformation of the Dutch political environment, including an about face on the part of Interior Minister Donner on the subject.
Already beleaguered in Iraq, where tribal leaders have turned against it, al Qaeda faces a crumbling of its tribal alliances in the Afghanistan/Pakistan borderland regions. New reporting reaffirms my belief that substantial portions of the Taliban, a tribal entity which is under the influence of the Maulana Fazlur Rahman, have turned against al Qaeda. To be sure, not every Taliban leader is going to turn, but a significant portion of them will.
The Maulana is already a target of al Qaeda, and he is working against them.
President Mushareef finally showed the will to act against the Maulana and his jihadists with a raid on a mosque a few months back, letting him know there is pressure. In addition, Mushareef is now sending forces -- which have been getting trounced by Taliban and tribal forces so far -- into tribal lands.
Enter back into the Pakistani political mix former Pakistan Prime Minister Benazeer Bhutto. She worked closely with the Maulana when she was PM. He was then and is still the political leader of the militant Islamic faction in Pakistan. Bhutto will help bring him back into the inner circle. Though he will not act by proclamation and his changes will be covert, he will affect the Taliban by internal political maneuvering within his jihad-centric political parties.

Al Qaeda has targeted the Maulana. Undoubtedly the U.S. is applying more than a little bit of pressure on him, and his former foreign sponsors Saddam and Qaddafi are no longer pumping millions to his jihad groups. The new Bhutto/Mushareef alliance leaves him divided from the military and democratic political interests of Pakistan. He is increasingly isolated.
But Bhutto also gives the Maulana an escape valve; a chance to earn a powerful ally. The Maulana is no fool and he sees the weakness of al Qaeda and the end of the current incarnation of its international jihad just around the corner. Already his vitriol against the United States has lessened.
He is positioning the Taliban to start making peace agreements.

Faced with the looming conflict with the Maulana, Al Qaeda is concentrating its forces in Afghanistan and Pakistan. The New York Times describes a new influx of foreign fighters into Pakistan and Afghanistan. As always, the Times spins the hollowest analysis to portray defeat for the United States. But there are some questions the Times didn't bother to ask or answer, beyond the usual "the U.S. made them do it" tripe anyway. Chiefly, "why are they coming to Afghanistan"?

As the Times notes, many of these new foreign fighters in Afghanistan are being placed in leadership positions within the Taliban, usually under newer, younger Taliban commanders. The article even notes that this is a somewhat "new" vs. "old" battle for Taliban leadership. The Times fails to realize the obvious, that these are al Qaeda fighters, and instead refers to them as new Taliban recruits. But the timing of this "new phenomenon" makes the reality self-evident.

These fighters were meant for Iraq but the core al Qaeda leadership has realized that the war there is lost. They are no longer sending the new recruits in large numbers. In the current environment, only small teams can go unmolested in the Iraqi lands al Qaeda used to control. Since al Qaeda can no longer send large numbers of fighters to Iraq and since their Taliban support base is slipping away at home they have one option left to them.

Al Qaeda is attempting a hostile takeover of the Taliban.

And that signals the end of al Qaeda in Pakistan/Afghanistan just as it did in Iraq when they tried to take over from local chieftains.

Other tribal leaders are also reported to be turning against AQ. The Daily Telegraph has learned that the Afghan government hopes to seal the deal this week with Mullah Abdul Salaam and his Alizai tribe, which has been fighting alongside the Taliban in Helmand province.

Diplomats confirmed yesterday that Mullah Salaam was expected to change sides within days. He is a former Taliban corps commander and governor of Herat province under the government that fell in 2001.

Military sources said British forces in the province are "observing with interest" the potential deal in north Helmand, which echoes the efforts of US commanders in Iraq's western province to split Sunni tribal leaders from their al-Qa'eda allies.
Older Taliban commanders are flipping to our side. In response, al Qaeda is seeking out young leaders to take over with the support of al Qaeda fighters. Now we know that UBL's latest statement was about more than just the split of his jihadists in Iraq. It is about the coming crumbling of the Taliban in Southern Asia.

You can bet that Taliban commanders like Mullah Salaam would not be making deals if they didn't have the support of the major players in Pakistan, namely Maulana Fazlur Rahman. If this "new" vs. "old" stew with al Qaeda stirring the pot comes to a boil, the fighting will resemble the Iraqi sectarian fighting, except this time is will be all Taliban and al Qaeda fighters killing each other in an all out war. And here is the bad news for The New York Times. When that happens, we win.

In fact, al Qaeda is now engaging in a propaganda effort to conceal its Achilles heal of fractionalization. The Times of India is now reporting that a significant Taliban leader has just released a rare video reaffirming his commitment to al Qaeda.
A top Taliban commander has said his group maintains good relations and military cooperation with the Al-Qaeda insurgents not only in Afghanistan but in Iraq as well.

"We have good and strong relations with Al-Qaeda mujahideen in Iraq, provide them with our expertise and share with them military information," Taliban southern commander Dadullah Mansoor on Wednesday said in a video produced by al Qaeda's media production wing, as-Sahab .
How very interesting that al Qaeda is so concerned about the jihadist split that it is running videos from sympathetic Taliban commanders to refute it.

Hold on to your seats, things are about to get messy in South Asia. A war is shaping up between New Taliban backed by al Qaeda on one side and Old Taliban backed by Fazlur Rahman/Mushareef/Bhutto on the other side. The first shot came with the bombing of Bhutto's motorcade, which killed over a hundred.

When these murders are fully targeting on each other instead of innocents they will kill thousands of their own fighters.
Senator Richard Lugar, Ranking Member said in his opening remarks: "As Admiral Patrick Walsh, the Vice Chief of Naval Operations and former commander of the Fifth Fleet, testified (Sept 27): 'Right now, where I sit, we have a deficiency, by not being party to the Law of the Sea Convention, and it is one that we must correct. This Convention is valuable to our soldiers, sailors, airmen, Marines, and Coast Guardsmen and it's time we joined the Convention, and we owe it to them.' If we fail to ratify this treaty, we are allowing decisions that will affect our Navy, our ship operators, our off-shore industries, and other maritime interests to be made without U.S. representation. If the United States does not ratify this treaty, our ability to claim the vast extended continental shelf off Alaska will be seriously impeded."
Tom DeWeese, president of the American Policy Center, disputed Admiral Walsh's statement. If the Senate ratifies the LOST convention, "the odds are roughly 155 to 1 that the LOST tribunal [U.N. International Tribunal for the Law of the Sea] would vote to cede U.S. claims to the North Pole and its oil riches to the Russians."
Only two people who are against LOST were allowed to testify October 4. Frank Gaffney Jr., president and CEO of the Center for Security Policy, told the Committee that President Reagan was right that LOST was, and is wrong. Mr. Gaffney said that it is "frankly appalling to me that the present approach to Senate consideration of this accord amounts to little more than a rubber-stamp…a determined effort to keep the American people in the dark about what is going to happen to their rights, their constitutional, representative form of government and our national interests until after LOST is ratified and is too late to do anything about it." Fred L. Smith Jr. President and Founder of the Competitive Enterprise Institute also was critical of the Senate saying; "[The] Senate of the United States is the world's greatest deliberative body, but this hasty effort to rush through a fatally flawed treaty does you no credit. We do the world no favor by allowing this textual and legal dinosaur to stand in the path of mankind's future."
President Bush is pushing hard for LOST and has sent his minions to lobby for the destruction of the sovereign United States of America. The citizens of this country must stand firm against Bush's determination to place the U.S. under the control of global government. Waste no time in contacting your senators to demand they reject LOST. According to the American Policy Center, a vote to ratify will take place before the Christmas recess.
Contact information is provided at this location: americanpolicy.org To view the October 4, 2007 LOST testimony before the Senate Foreign Committee, go to: http://foreign.senate.gov/hearings/2007/hrg071004a.html.

Reprinted by permission from the October 17, 2007 Liberty Matters News Service. www.libertymatters.org
A few days ago, Henryk M. Broder wrote in the Welt am Sonntag, "Europe — thy name is appeasement." It's a phrase you can't get out of your head because it's so painfully true.

"Appeasement cost millions of Jews and Gentiles their lives as England and France, allies at the time, negotiated and hesitated far too long before realizing that Hitler had to be fought, not bound to agreements. Appeasement stabilized the Communist Soviet Union and the former East Germany, those parts of Eastern Europe where inhuman, suppressive governments were glorified as the ideological alternative. Appeasement crippled Europe when genocide ran rampant in Kosovo, and we debated and debated and were still debating when the Americans finally came in and did our work for us. Rather than protecting the only democracy in the Middle East, European appeasement, camouflaged behind the fuzzy word "equidistance," relativizes the fundamentalist Palestinian suicide bombings in Israel. Appeasement generates a mentality that allows Europe to condone the 300,000 victims of Saddam's torture and murder machinery in Iraq and condemn the actions of George Bush in the self-righteousness of the peace movement. And in the end it is also appeasement at its most grotesque when Germany reacts to the escalating violence of Islamic fundamentalists in Holland and elsewhere by proposing a national Muslim holiday.

What else has to happen before the European public and its political leadership realize that there is a form of crusade underway, an especially perfidious one of systematic attacks by fanatic Muslims targeting civilians, directed against our free, open Western societies. This is a conflict that will likely last longer than any of the great military conflicts of the last century, waged by an adversary who cannot be tamed by tolerance and accommodation but is instead spurred on by such gestures, mistaking them as signs of weakness.

Two recent American presidents had the courage needed for staunch anti-appeasement: Reagan and Bush. Ronald Reagan ended the Cold War, and Bush — supported only by the persuasive Social Democrat politician Tony Blair — recognized the danger in the Islamic war against democracy. His place in history will need to be evaluated a number of years down the road.

In the meantime, Europe snuggles into its multicultural niche instead of defending the values of a liberal society with charismatic certitude and acting as a positive center of power in a delicate balance between the true global powers, America and China. We instead present ourselves as the world champions of tolerance against the intolerants, which even Otto Schily [Germany's former Federal Minister of the Interior] justifiably criticizes. And why, actually? Because we're so moral? I fear it's more because we're so materialistic.

For his policies, Bush risks the devaluation of the dollar, huge amounts of added national debt, and a massive and lasting strain on the American economy — because everything is at stake.

Yet while America's so allegedly materialistic robber baron capitalists know their priorities, we timidly defend the benefice of our social affluence. Just stay out of it; it could get expensive. We'd rather discuss our 35-hour workweek or our dental coverage or listen to televangelists preach about the need to "Reach out to murderers." These days, it sometimes seems that Europe is like a little old lady who cups her shaking hands around her last pieces of jewelry as a thief breaks in right next door. Europe, thy name is Cowardice."
DO WE REALLY NEED THE UN?

The United Nations cannot stop their own peacekeepers from raping children in Africa in exchange for food to keep them alive. They cannot agree to stop the genocide in Sudan. They cannot deal with corruption within their own ranks -- correct the problems which were evident from the Oil-for-Food program. They cannot seem to come up with a Human Rights Committee, Commission or whatever they want to call it, that is not populated by other than Human Rights abusers. They waste our money hand-over-fist living the high life in New York and then insult us by saying we don't give enough. I could go on and on, but you all know about that.
However, the UN has taken the time to go after Americans recently.
On July 10, 2006, David Eggert, an Associated Press reporter noted that a UN Human Rights Committee panel will start reviewing whether life-without-parole sentences for juveniles in Michigan and 41 other states violate an international treaty on human rights. A study by Human Rights Watch and Amnesty International states that with just over 300 Michigan inmates convicted of crimes before 18, Michigan has the second-highest rate of imposing life sentences without parole on juveniles.
Democratic-sponsored bills in the state Legislature would bar juveniles from being sentenced to life without parole and give those already in prison a chance for parole, but they are opposed by Republicans.
Rep. William Van Regenmorter, an Ottawa County Republican who chairs the House Judiciary Committee, said the state's juvenile sentencing law is appropriate, arguing that crimes committed by youth are becoming more violent.
On July 11, 2006, David Keene, wrote in THE HILL, about the final session of the "United Nations Conference to Review Progress Made in the Implementation of the Programme of Action to Prevent, Combat and Eradicate the Illicit Trade in Small Arms and Light Weapons in All Its Aspects."
Originally billed as a plan to address the easy availability of military hardware to terrorists and the like, the group -- which has been meeting for 5 years -- soon became a battleground pitting anti-gun groups against nations and organizations that believe in the private ownership of sporting, collectible and hunting firearms.
Fortunately, John Bolton began in 2001 to let the delegates know that the United States would not tolerate interference with this nation's constitutionally protected right to "keep and bear arms."
He held fast over the 5 years -- letting not only the other nations but our own State Department -- that the U.S. would not budge.
Such steadfastness of purpose was perplexing to many of those in attendance, and the conference ultimately adjourned without doing anything at all.
Mr. Keene commented: "As a private-sector representative for the NRA, I knew that but for the commitment of the Bush administration things could have turned out differently, and for that the president deserves credit."
IRAQI MAYOR THANKS AMERICAN TROOPS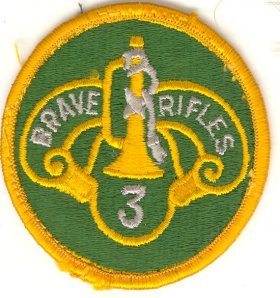 The following comes from Col. Ren Hart. We know this is happening – we just don't hear it enough.
John B. Dwyer
As I'm sure you know, the 3rd Armored Cavalry Regiment has been serving in Iraq (its second deployment there) for the past year.
As the regiment prepares to come home, it has received the letter pasted below. I believe many of you will find it an interesting counterpoise to much of what we read in the press.
From: Mayor of Tall 'Afar, Ninewa, Iraq

In the Name of God the Compassionate and Merciful

To the Courageous Men and Women of the 3d Armored Cavalry Regiment, who have changed the city of Tall' Afar from a ghost town, in which terrorists spread death and destruction, to a secure city flourishing with life.

To the lion-hearts who liberated our city from the grasp of terrorists who were beheading men, women and children in the streets for many months.

To those who spread smiles on the faces of our children, and gave us restored hope, through their personal sacrifice and brave fighting, and gave new life to the city after hopelessness darkened our days, and stole our confidence in our ability to reestablish our city.

Our city was the main base of operations for Abu Mousab Al Zarqawi. The city was completely held hostage in the hands of his henchmen. Our schools, governmental services, businesses and offices were closed. Our streets were silent, and no one dared to walk them. Our people were barricaded in their homes out of fear; death awaited them around every corner. Terrorists occupied and controlled the only hospital in the city. Their savagery reached such a level that they stuffed the corpses of children with explosives and tossed them into the streets in order to kill grieving parents attempting to retrieve the bodies of their young. This was the situation of our city until God prepared and delivered unto them the courageous soldiers of the 3d Armored Cavalry Regiment, who liberated this city, ridding it of Zarqawi's followers after harsh fighting, killing many terrorists, and forcing the remaining butchers to flee the city like rats to the surrounding areas, where the bravery of other 3d ACR soldiers in Sinjar, Rabiah, Zuma and Avgani finally destroyed them.

I have met many soldiers of the 3d Armored Cavalry Regiment; they are not only courageous men and women, but avenging angels sent by The God Himself to fight the evil of terrorism.

The leaders of this Regiment; COL McMaster, COL Armstrong, LTC Hickey, LTC Gibson, and LTC Reilly embody courage, strength, vision and wisdom.

Officers and soldiers alike bristle with the confidence and character of knights in a bygone era. The mission they have accomplished, by means of a unique military operation, stands among the finest military feats to date in Operation Iraqi Freedom, and truly deserves to be studied in military science. This military operation was clean, with little collateral damage, despite the ferocity of the enemy. With the skill and precision of surgeons they dealt with the terrorist cancers in the city without causing unnecessary damage.

God bless this brave Regiment; God bless the families who dedicated these brave men and women. From the bottom of our hearts we thank the families. They have given us something we will never forget. To the families of those who have given their holy blood for our land, we all bow to you in reverence and to the souls of your loved ones. Their sacrifice was not in vain. They are not dead, but alive, and their souls hovering around us every second of every minute. They will never be forgotten for giving their precious lives. They have sacrificed that which is most valuable. We see them in the smile of every child, and in every flower growing in this land. Let America, their families, and the world be proud of their sacrifice for humanity and life.

Finally, no matter how much I write or speak about this brave Regiment, I haven't the words to describe the courage of its officers and soldiers. I pray to God to grant happiness and health to these legendary heroes and their brave families.

NAJIM ABDULLAH ABID

AL-JIBOURI

Mayor of Tall 'Afar,

Ninewa, Iraq
This letter ran in the American Thinker on Feb. 14, 2006. www.americanthinker.com
UN GLOBAL TAX PROPOSAL

The UN has plans to impose global taxes to finance its world take-over. The United States' share of the preposterous plan would cost Americans an additional $845 billion over the next ten years.
However, UN Ambassador John Bolton has taken steps to put a stop to the international socialists' scheme. "[T]he U. S. does not accept global aid targets or global taxes," Ambassador Bolton fumed. The Los Angeles Times charged that changes Bolton made to the UN document, the "Millennium Development Goals," would result in millions of deaths, while UN Secretary General Kofi Annan said removal of the tax targets "would hurt billions of people."
Here is a sampling of taxes the UN would impose on the United States and other wealthy nations for "redistribution" to citizens of third world countries: E-mail tax that would generate $150 billion a year; Carbon tax producing $125 billion per year; Currency Transaction Tax, $264 billion; International air transport tax, $2.2 billion; Aviation fuel tax, $12.5 billion and the list goes on.
The last thing the United States needs is to shovel more money into the corrupt United Nations.
Reprinted by permission from Liberty Matters News Service, Sep. 9, 2005. www.libertymatters.org
SADDAM CONNECTIONS CONFIRMED.

The October 15, 2004 Issue of World Magazine features a cover story by Mindy Belz on leaked Iraqi intelligence documents which connect Saddam Hussein to prominent terror leaders, including Abu Musab al-Zarqawi and Osama bin Laden.
A Middle East Scholar, Walid Phares, a Lebanese-American Christian who speaks four languages and is a recognized expert on Islamic militants and terrorism has evaluated 42 recently leaked intelligence documents confiscated by US forces in Iraq. Mr. Phares is taking a year off from teaching at Florida Atlantic University to serve as senior fellow at the Foundation for the Defense of Democracies.
The papers, obtained by Cybercast News Service (CNS) and released Oct. 4, "establish irreversible evidence that there were strategic relations between the Baathist regime and Islamist groups that became al-Qaeda," Mr. Phares said.
He is one of at least four eminent Middle East experts to agree that the documents demonstrate that Saddam Hussein collaborated with and supported Islamic terrorist groups. The documents link al-Zarqawi-associated groups throughout the Middle East, including al-Qaeda, on Saddam's payroll and acting under his direct authority.
The documents include an 11-page memo, dated Jan. 25, 1993, listing "parties related to our system . . . expert in executing the required missions." The memo cites Palestinian, Sudanese, and Asian terror groups, and shows a developing relationship with groups affiliated with al-Qaeda, including al-Zarqawi, Ayman al-Zawahiri, and Gulbuddin Helmatyar -- figures who are now on the US most-wanted list for ongoing assaults in Iraq and Afghanistan. It also describes a meeting with a splinter group led by the son of the blind Egyptian sheik accused of inspiring the 1993 bombing of the World Trade Center and arrested in 1994 for targeting New York landmarks.
Another memo, dated March 18, 1993, asks intelligence officers to provide "details of Arab martyrs who got trained" in conjunction with post-Gulf War "committees of martyrs act." In reply another office supplied 92 names with nationalities and "trained inside the 'martyr act camp' that belonged to our directorate." In all, 40 are linked to Palestinian groups, 21 are Sudanese, and others range from Eritrea, Tunisia, Morocco, Lebanon and Egypt. Most of the trainees completed a government-sponsored course on Nov 24, 1990, and were sent on mission throughout the Arabian Peninsula.
Accompanying the memos are separate notations signed by Saddam Hussein's secretary, suggesting the president himself had reviewed and endorsed each action.
Saddam personally oversaw the details of training Sunni fundamentalist terrorists and assigning their missions from 1993 on.
These documents were reviewed before publication by CNS. Its experts included a former weapons inspector with the UN Special Commission, a retired CIA counter terrorism official with experience in Iraq, and a former Clinton advisor on Iraq. All agreed on their importance.
In addition to the terror-group connections, several pages of the leaked document also demonstrate that Saddam possessed mustard gas and anthrax, both considered weapons of mass destruction. They were purchased during the time that Saddam prohibited the weapons inspectors in Iraq.
A TRIBUTE TO THE FALLEN
This statue currently stands outside the Iraqi palace, now home to the 4th Infantry division. It will eventually be shipped home and put in the memorial museum in Fort Hood, Texas.
The statue was created by an Iraqi artist named Kalat, who for years was forced by Saddam Hussein to make the many hundreds of bronze busts of Saddam that dotted Baghdad.
Kalat, the artist was approached by members of the 4th Infantry Division to create a memorial to the Americans who died in Iraq; he melted the pieces of two statutes of Saddam which had been removed by explosives and made the statue as a memorial to the American soldiers and their fallen warriors.
To the left of the kneeling soldier is a small Iraqi girl giving the soldier comfort as he mourns the loss of his comrade in arms.
The statue sits at that palace now, but eventually will be brought back to Fort Hood to remain at the Fort Hood museum. The cost to produce the statue was taken on by the members of the 4th ID, out of their own pockets. Not just pocket change: $18,000. The story was met with original skepticism, but then documented as true by Snopes www.snopes.com/photos/arts/kalat.asp. The full story and original photos are at the full story from the 4th ID website, www.hood.army.mil/4id/Iraqi/news_content/memstatue.asp.
THE EU CONSTITUTION IS DYING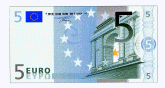 Denis Boyles, in EuroPress Review, National Review Online, on December 15, 2003 commented on the unraveling of the summit convened in Europe to approve a new European Union constitution.
He was having dinner with an unreconstructed, old-fashioned British socialist who was appalled at Tony Blair's apparent lack of concern that the document that would turn a trading alliance into a superstate by subordinating the sovereignty of its members was going down to defeat because of what he called the "selfishness" of the Poles, who along with the Spaniards, had refused to give up voting rights in order to appease the Germans. The problem was that Prime Minister Leszek Miller and the other Polish politicians who had gone to Brussels were "frightened" of the voters back in Warsaw and Wraclow and were thus the spoilers of what should have been a glorious day for Europe. And Blair, he said, should have called them on it -- but he was a coward, too. The British prime minister boasted of winning a few side issues -- the EU's new temporarily NATO-compliant army, for example. But he did little to save the day for the main issue -- the constitution. "And now," said Boyles' companion, "we see the result. A disaster."
In Boyles' opinion, the EU summit, which was supposed to give common agreement to the draft constitution created by a commission headed by former French president Valery Giscard-d'Estaing, was a partial defeat for the thousands of politicians and bureaucrats who had their hopes pinned on its acceptance. It was at least a transient victory for most Europeans, including the vast majority of Britons, even the French, for whom the EU has lost its mojo. The Europeans have been exposed to Euro-mania now for decades and have witnesses the bunny-like growth of the super-governmental apparatus in Brussels. Many no longer love what they see.
While hoping that the EU would facilitate trade and employment across national boundaries, most Europeans thought they would be getting more efficient government. Instead the EU wanted to add layers of bureaucracy to a part of the world that is already heavily taxed, over-regulated, and is interested in ceding more power to the United Nations. The EU, under the French and German governments has become more cynical, self-serving, and Anti-American. Most Europeans think that membership in the EU is either a bad thing or doesn't matter much.
While there will be efforts to amend the constitution slightly and push it through, most of the EU ministers oppose allowing the people in the countries involved to vote on its approval. As Britain's representative to the constitutional commission, Labor MP Gisela Stuart said, "Not once in the 16 months I spent on the convention did representatives question whether deeper integration is what the people of Europe want. The debates focused solely on where we could do more at EU level. Any representative who took issue with the fundamental goal of deeper integration was sidelined."
Boyle finished by saying: "This all matters to us because most Americans, including those in the current administration, see Europe in benign terms. We envision a strong, collaborative partner who will help us defeat those who threaten us. That's not how all Europeans see the relationship between the EU and the US, however. Nearly 12 years ago in an effort to gather French public support for the Maastricht treaty which gave impetus to the grander aspirations of those who saw Europe as the anti-America, then-French president Francois Mitterand famously said, 'We are at war with America. Yes, a permanent war, a vital war, a war without death. Yes, they are very hard, the Americans, they are voracious, they want undivided power over they world.' He meant what he said. The EU superstate, guided by France, now joined by a rabidly anti-American Germany, is a weapon in that war. The only thing that can stop its deployment will be the increasingly cranky people who will have to live in it and pay for it."
SINKING OF LIBERTY AN ACCIDENT

In a story which received virtually no publicity here, Haaretz reported, on Sep. 7, 2003, that new documents released by America's National Security Agency (NSA) support Israel's version of a long-festering controversy between the two countries: Israel's sinking of an American spy ship, the USS Liberty, off the coast of Gaza during the 1967 Six-Day War.
The documents, originally defined as top secret, were made public by Florida Judge Jay Cristol, who has been investigating the Liberty incident for years and published a book on the subject last year. Earlier in September, the NSA gave him a transcript of conversations held by two Israeli Air Force helicopter pilots who were hovering over the Liberty as it was sinking, and these tapes confirm Israel's claim that the sinking of the ship, which killed 34 American servicemen and wounded 171, was a tragic error. The pilots were summoned from their base to assess the damage and evaluate the possibility of rescuing the surviving crew members. An American spy plane recorded their conversations.
The spy plane also recorded the orders radioed to the pilots by their supervisor at Hatzor Base, which instructed them to search for Egyptian survivors from the "Egyptian warship" that had just been bombed -- supporting Israel's claim that it believed the ship to be Egyptian when it ordered it attacked. "Pay attention. The ship is now identified as Egyptian," the pilots were told.
The pilots were later told that it was not an Egyptian warship, but an Egyptian cargo ship. Later yet, the pilots were first informed that the ship might not be Egyptian at all: they were told to ask the first survivor rescued his nationality.
One of the pilots then informed Hatzor that he saw an American flag flying over the damaged ship. He was asked to investigate and determine whether it was really an American ship. When Israel discovered the error, it immediately informed the Americans, apologized and paid compensation to the victims' families.
While Israel previously released its own tapes, conspiracy theorists did not trust them, saying they had been doctored. Many writers accuse Israel of deliberately bombing the American ship.
The difference now is that these were the last of classified intelligence relating to the incident. These tapes were never in Israel's hands and could not have been doctored.
BRITAIN WILL DIE AND NOT A SHOT WILL BE FIRED

The Sun, from Britain, on May 15, 2003, noted that Tony Blair is about to sign away 1,000 years of British sovereignty and 8 out of 10 British subjects have no idea he's doing it.
The Prime Minister plans to approve the broad thrust of a new European Union Constitution in June that will hand control of England's economic, defense, foreign and immigration policies to Brussels. The EU will also gain authority over the justice, transport, health and commerce systems -- and dictate the strength of union power.
Of those few who understand what is going on, 60% are against surrendering more power to Brussels. Among all Britain's 44 million voter, 84% want a referendum before Blair signs up. The Prime Minister has bluntly ruled out a public vote on the treaty even though it is the biggest decision facing modern Britain. His says the new constitution just "tidies up loose ends" and that the issue is too complicated for voters to understand.
Most other EU nations, including Ireland, have promised their citizens a vote.
The new Euro rules will over-ride all existing legislation in Britain and other EU states. French President Jacques Chirac and German Chancellor Gerhard Schroeder are seen as the driving forces behind the treaty. It would cement the Franco-German axis which has dominated the EU for half a century.
It would create a United States of Europe with its own President, in effect making the British Parliament a local council. It would also turn the entire continent's foreign policy to an EU-appointed minister.
Even some of the supporters of the new constitution believe that it should be subject to a referendum.
KEEP YOUR EYES ON IRAN
In National Review Online, Michael Ledeen commented on March 4, 2003 on the Iranian municipal elections which took place the previous weekend. All the regime's big guns had implored the people to turn out in record numbers, to demonstrate that the people were committed to participation in the Islamic Republic.
There was a record turnout, but it was a negative record. The official reports speak of a 10% turnout in Tehran and other major cities, with higher participation elsewhere. The real numbers are believed to be much worse -- about one per cent. This massive abstention was an enormous vote of no confidence in the system.
Despite the stories you read in the newspapers about the hard liners routing the reformers, the truth is that the Iranian people rejected the regime in the most unmistakable way, a protest non-vote, pure and simple. They are disgusted with President Khatami's failed promises and empty gestures.
The election followed a weeklong demonstration for the benefit of the United Nations Human Rights Commission, which visited Iran on a fact-finding mission. While complaining about the use of solitary confinement in Iranian prisons, they failed to denounce the more terrible practices such as torture and arbitrary executions. While they were in Iran, the regime rounded up five more newspaper editors and locked them up, with no protest from the commissioners. They also failed to interview the most celebrated political prisoners.
It seems the regime ran some "dry runs" with the prisoners with blond-haired, blue-eyed agents of the regime pretending to be commissioners. The prisoners who complained when interviewed were isolated and maltreated some more. Those who spoke well about their conditions were permitted to be interviewed by the real commissioners.
Ledeen finished as follows: "God willing, Judgment Day is coming to the Middle East, and the long-suffering people of Iran, Iraq, Syria and Saudi Arabia will get their chance to be free. I have no doubt that they will have suitably harsh words for the Western governments and journalists who failed to help them, or even tell the real story."
NO PROPERTY RIGHTS IN ENGLAND

The Times of London reported on Feb. 6, 2003, that the English government is giving local councils the power to force property owners to rent out homes that they have been deliberately keeping empty.
It seems that many residents of southeast England keep their properties empty while watching the value rise. In London and the South East 70,000 privately owned homes have been empty for over six months. The Parliament finds this unacceptable.
Under the scheme, councils will be able to take over the management of properties that have been empty for six months or more. They will refurbish them if necessary before offering them for rent. The council will reclaim the cost of refurbishment, after which rent money will go to the owner of the property.
The compulsory rental scheme is starting with a pilot program in 5 areas. There is a housing shortage in the South East of England as people move from the North and Midlands to look for work.
A spokesman for the Empty Homes Agency said: "It will act as a deterrent against landlords who want to keep their properties empty, because they won't want a lease forced on them."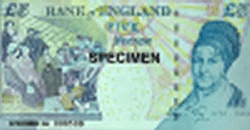 MORE MONEY PROBLEMS
Europeans just can't seem to learn how to make money. We're not talking about "earning," we're talking about manufacturing. Remember the story about the euros where the centers fell out? Well the British now have a problem.
The Guardian reported on May 28, 2002, that the "deeply embarrassed" Bank of England halted the distribution of the new 5 pound note. The newly designed note, which features a portrait of the 19th century welfare reformer, Elizabeth Fry, was designed for an extended life. They were printed on an extra-strength paper with a varnished coating and included the latest anti-forgery features.
Merlyn Lowther, the Bank of England's chief cashier, whose signature appears on the notes, said at the launch of the new note: "This is the most secure 5 pound note we have ever produced."
It seems, however, that on the new notes, the serial number can be rubbed off by hand. They are still legal, but can be traded for the old variety which remains in circulation.

CAN CHAVEZ LAST?
Hugo Chavez, elected President and dictator of Venezuela, may be on his last legs. For the last year there have been continuing complaints and increasing opposition to his rule.
On Feb. 27, 2001, the Miami Herald reported on the opposition of Venezuelan parents and teachers of Chavez's effort to turn the country's schools into indoctrination centers for his leftist ideology in the Cuban model.
The Christian Science Monitor reported on July 17, 2001, that Chavez went before a national television office to explain his version of the capture of Peruvian fugitive Vladimiro Montesinos in Caracas, after being protected by high-ranking officials of the Venezuelan political police. Montesinos was South America's most-wanted thug -- suspected of drugs and arms dealing to directing death squads.
While Chavez claimed to be interested in cleaning up corruption, his own political movement, the MVR, made the news with cases of corruption.
On Aug. 8, 2001 Reuters reported that the Interior Minister Luis Miquilena was introducing emergency legislation to combat the violent crime that was killing citizens at a rate of nearly one every hour. Murder sentences were often only 5 to 7 years, and were often reduced under lenient good behavior rules. Some of Chavez's opponents accused him of instigating violent crime with his fiery revolutionary rhetoric, calling on the nation's poor to fight for their rights for a decent living, fair salaries and land and homes of their own.
On Oct. 23, 2001, the Miami Herald reported that Chavez was heading for a loss. After winning control of most of Venezuela's political institutions, he was expected to fail in his attempt to take control of the country's labor unions.
On Nov. 21, 2001, Reuters reported on the painful reversal of political fortunes in Chavez's three-year-old bid to create a "Bolivarian Revolution" in Venezuela. Gone were the tumultuous, adoring crowds that feted his landslide election win in 1998. He now faces criticism from business chiefs, the Catholic Church, the media, hostile unions, the United States and increasingly united opponents.
By Dec. 4, 2001, the Associated Press reported thatVenezuela's largest confederation of trade unions decided to join a one-day nationwide strike called by business leaders to protest a package of new economic laws both groups said would discourage private investment. Chavez had pushed through the 49 laws under temporary special powers that allowed him to bypass Congress. The strike was to take place on Dec. 10.
On Dec. 11, 2001, Agence France Presse reported Chavez lashed out in response to the strike by threatening "I'm going to start putting the screws on," to the protestors banging on saucepans. Between 80 and 100% of the people had answered the call. He promised to speed up the application of the 49 laws. When refuting rumors of a coup, he insisted: "There won't be any coup here. I know the army like the back of my hand."
However, by Feb. 18, 2002, the Associated Press reported that a navy vice admiral joined two other high ranking officers to call for Chavez's resignation. They were from the Air Force and National Guard.
The BBC noted on Feb. 26, 2002, that a fourth officer, an Air Force Brigadier-General joined the chorus. Another massive public demonstration of unions and opposition parties was planned for later in the week.

SOUND MONEY?
United Press International reported on Feb. 11, 2002, that the euro coins introduced Jan. 1, 2002 are falling apart. If they get really cold or are jangled around in pockets, the nickel centers of the coins are apt to fall out, rendering them worthless. "This is not supposed to happen," was all an official at the Belgian mint would say.
Unfortunately, the national symbols stamped on the back of the coins has created another problem. Vending machines in different countries are so fine-tuned, they only accept their national coin symbols. The euro's triumph was supposed to be its portability across frontiers. . . .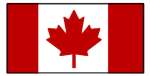 WELFARE FRAUD IN CANADA
Greg Weston, a columnist with the Ottawa Sun commented on November 8, 2001 that American University overseas students have been traveling to Canada to apply for Canadian refugee status and welfare. They arrive at the border, profess to have no identification -- which ensures the process will take years -- and tell the immigration service they need refuge. They, of course, do not mention that they are already on campus in the care of Uncle Sam.
With their new refugee-claim papers, they proceed to the nearest Canadian city to sign up for assistance. They then get a month'
s supply of welfare checks. The scheme is so well organized, they are even provided with a Canadian address where the checks can be sent.
In a recent case, Sudanese students drove from the University of Tennessee to the Niagara Falls border crossing hoping to provide themselves beer money at Canadian expense. An alert motorist noticed the two hiding behind the sun-glass case in a duty-free shop and reported to the border guards that they had arrived in a car with US license plates. The car was searched and two Sudanese passports were found.
The scheme is also practiced by Pakistani students, who accounted for the second largest number of claims of all nationalities last year.
Toronto alone has about 8,000 refugee claimants on its welfare rolls, costing Ontario taxpayers roughly $19 million a year.
The great American college scam may explain the many refugee claims that are abandoned each year. Maybe they graduated.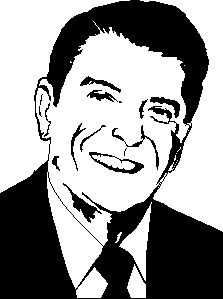 THE GIPPER KNEW
On Sunday, August 5, 2001, CBS 60 Minutes reran a segment on the physical abuse and terror which is being visited on Zimbabwe white farmers. In the update section after the segment, the commentator failed to note some recent developments.
On August 2, 2001 7am.com reported that Zimbabwe's Agriculture Minister, Joseph Made warned the country's white farmers that the government will confiscate more than 8 million hectares of white-owned farmland. The mostly white Commercial Farmers Union (CFU) says this is nine-tenths of the white owned land. Made also warned the farmers not to confront black squatters who have seized hundreds of their farms. Although there have been several court decisions ordering the squatters off the farms, Made said there will be no evictions.
Reuters reported on August 7, 2001 that the seizure ordered by President Mugabe's government has also resulted in the displacement of hundreds and hundreds of black farm workers who have been chased out of their homes on the white-owned farms. They now have no jobs, no homes and no hope.
Until the farm invasions, the CFU employed 300,000 workers, about a quarter of the country's formal labor force.
On August 9, 2001, the South African Press Association reported that the Zimbabwe Home Affairs Minister John Nkomo vowed to take action against farmers he said were "provoking" violence. "It's true, the farmers have been attacking people (and) unleashing the violence," Nkomo said. "Measures are being taken to nip it in the bud."
On February 2, 1977, in one of Ronald Reagan's radio addresses (see pages 179-183 of Reagan, In His Own Hand) he spoke of the adjournment of the "Rhodesian conference" held in Geneva Switzerland. Rhodesia (later known as Zimbabwe) was then in the hands of Ian Smith, the Prime Minister. Prior to the meeting, the governments of U.S., Britain, Rhodesia and a number of African nationalist leaders had agreed to a transition plan which would take two years to establish a new government of majority black rule. When they arrived in Geneva, everyone except Ian Smith developed amnesia -- leading to Smith's exit.
Reagan noted that the Soviet backed Robert Mugabe and Joshua Nkomo were not chosen by the several tribes of Rhodesia. He said: "The real struggle is between a Soviet backed black minority which wants to rule over a black majority. He quoted the London based Institute for the Study of Conflict as saying whatever the final outcome of the Geneva Conference, Soviet policy envisions a Marxist revolutionary regime in "liberated Rhodesia."
He warned us.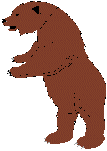 GUESS WHO SUPPORTS A FLAT TAX
Alvin Rabushka, writing for the Hoover Institution at Stanford University, Stanford California, proposed a flat tax for the United States in work he did with Robert E. Hall in 1981. So far, the idea has been resisted here.
However, that same statement cannot be said of post-Soviet Europe. Estonia implemented a 26% flat tax on 1/1/94. Latvia followed with 25% a year later. Croatia followed with a tax reform that embodies the core features of the flat tax. All have worked well in practice.
The most dramatic change took place in Russia under Vladimir Putin, who implemented a 13% flat tax beginning 1/1/2001. It replaced a three-bracket personal tax system which had a top rate of 30% but which few paid.
President Putin said that the tax collection had improved remarkably, noting that the flat 13% encouraged tax payers and helped fill state coffers. United Press International reported on April 16, 2001, that tax collection was 70% higher during the first quarter of this year compared with the same period last year.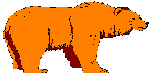 RAOUL WALLENBERG
In December of 2000, Russian authorities admitted that Raoul Wallenberg, the Swedish diplomat who saved thousands of Jews from the Nazi death camps had been "unjustifiably arrested by non-judicial bodies" and died in jail, a victim of Stalin's purges, The Guardian reported on Jan. 4, 2001. Moscow had maintained for years that he died of a heart attack in 1947 in its Lubyanka jail.
The surprising result of a Swedish-Russian investigation which began in 1991 and reported its results in January, 2001, was that Sweden refused to exchange Wallenberg for Soviet citizens being held in the west after the second world war. The then Swedish foreign minister, Osten Unden, opposed an exchange because he did not want to carry out "human trade" or sour relations with the USSR.

EUROPEAN UNION HAS MORE IDEAS
The European Union (EU) has been busy.
Europe's Socialist leaders paved the way for a constitutional revolution inside the EU by demanding a reshaping of the relationship between national parliaments and the European Parliament. French, German and English leaders signed the so-called "Berlin Declaration" which supports a wider and more deeply integrated EU and calls for "a new definition of the role of national parliaments in the building of Europe while strengthening the European parliament," The London Telegraph reported on May 8, 2001.
Ambrose Evans-Pritchard reported in the electronicTelegraph on May 28, 2001, the EU will inevitably have to develop its own intelligence arm to back up the planned rapid reaction force, and to defend the single currency, according to a leaked report by the European parliament. The document puts Britain on notice that it cannot continue to operate a joint intelligence system with America now that the EU is acquiring military ambitions. It predicts that "intelligence gathering may be precisely the issue that forces the United Kingdom to decide whether its destiny is European or transatlantic."
Contradicting repeated assurances by Downing Street that NATO will not be harmed, the report made clear that the creation of a 60,000-man force would fundamentally change the nature of relations between the EU and the alliance.

IRELAND POKES EU IN THE EYE
At the same time as the British elections, the people of Ireland had a plebiscite on ratification of the Treaty of Nice. This document, which was drafted by the European Union (EU) would allow the expansion of the EU to the east, to include 12 new members, mostly former Soviet Union members. Reuters reported on June 8, 2001 that the treaty, which must be approved by all 15 EU members, was required by the Irish Constitution to be approved by referendum. This is not required in any of the other EU countries.
While the treaty was strongly supported by the Government ministers, even in Prime Minister Bertie Ahern's Dublin constituency the vote was strongly opposed. The final vote was 54% against and 46% for the treaty.
However, the EU Observer reported on June 12, that the Foreign Ministers of EU member states decided to go on with ratification of the Treaty of Nice as if nothing had happened in Ireland. This led to a call for the resignation of the Irish Foreign Affairs Minister, Brian Cowen, who agreed to let the process continue. The treaty must be ratified before the end on 2002 or it will fail. The government heads plan to try to hold another referendum to reverse the results.
On June 14, the Associated Press reported that the factors that drove the "no" vote were fear of having to share wealth with poorer partners, of getting entangled in foreign peacekeeping, of losing economic control to a European bureaucracy that appears distant and undemocratic.
The Irish were soured by the unprecedented criticism leveled by EU ministers against Ireland's management of its booming economy. They complained of its low taxes poaching American investment.
"We don't take kindly to being lectured on taxation policies by countries where taxes are, frankly, far too high. They ought to be emulating our example, not the other way around," said Ireland's deputy prime minister, Mary Harney.
She wasn't the only one to criticize. On June 20, 2001, electronicTelegraph noted that Michael McDowell became the fourth cabinet minister to break ranks and criticize the treaty. He accused Brussels officials of arrogantly trying to force Europe's diverse nations into a superstate no one wants.
He said "a narrow class of activist office-holders, elected and unelected," were charging ahead of public opinion with proposals for a European constitution, a justiciable Bill of Rights, EU direct taxation, a defense arm, a judicial machinery to prosecute and punish citizens, an elected EU president and an EU government.
The Irish Times reported on June 23, 2001, that the European Commission president, Romano Prodi, in a news conference in Dublin said that if a second referendum fails: "Nice falls. Stop."
Earlier in the day, groups which had campaigned for a No vote emerged in angry mood from a meeting in Dublin with Prodi. However, their anger was directed, not at the Commission president, but at the Government. The opponents are perturbed because the Government had acted "in an antidemocratic way in continuing to talk about the Nice Treaty as something which must be done, in spite of the fact that the Irish people have rejected it," said Justin Barrett of the No to Nice Campaign.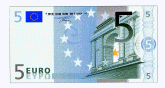 EUROPEAN UNION STRUTS ITS STUFF
The European Court of Justice ruled that the European Union (EU) can lawfully suppress political criticism of its institutions and of leading figures, sweeping aside English Common Law and 50 years of European precedents on civil liberties, the electronic Telegraph reported March 7, 2001.
The ruling stated the European Commission could restrict dissent in order to "protect the rights of others" and punish individuals who "damaged the institution's image and reputation."
The same publication reported on March 28, 2001 that the head of the French armed forces has insisted that the EU rapid reaction force must be independent of NATO and have its own planning staff. Gen. Kelche rejected the February claim by Tony Blair, in an address to the Canadian parliament, that the EU force would have "no separate military planning structures."
This position concerns both Britain and America and places in question the allocation of troops assigned to both the EU forces and NATO.
Recent acts by the EU have prompted four peers to invoke ancient rights under the Magna Carta to petition the Queen to block closer integration with Europe, the electronic Telegraph reported on March 24, 2001. Under the charter thrust on King John in 1215 at Runnymede, Clause 61, the famous enforcement clause, allows subjects of the realm to present a quorum of 25 barons with a petition, which four of their number have to take to the Monarch, who must accept it. The four presented a vellum parchment at Buckingham Palace, declaring that the ancient rights and freedoms of the British people had to be defended. They say that several articles in the Treaty of Nice agreed by Tony Blair in December will destroy fundamental British liberties. The Queen has 40 days to respond. Under the Magna Carta's provisions, if the Sovereign does not observe the Charter, the people may rise up and wage war on her, seizing castles, lands and possessions until they have redress.

BLAIR WANTS TO KILL POUND
On Feb. 7, 2001 Tony Blair announced that he intended to kill the British Pound and adopt the Euro within two years, The Sun (UK) reported the next day.
Despite the fact that 80% of the British voters are against the Euro, Blair made the announcement during Prime Minister's Question Time and then demanded 10 more years in Downing Street.
Elections are due in May.
Blair has also promised to develop 10-year plans to overhaul secondary schools, deal with crimes and another national passion, sports, to go along with the ten-year plans he has in place to rescue the National Health Service and deal with Britain's logjammed roads and railways.
Conservative leader William Hague said: "The fate of the Pound will be a huge issue at the next election. People will know that if they vote Labour they will be voting for a party committed to scrapping the Pound within two years of taking office."

HAITI'S SAD SAGA CONTINUES
Now that Clinton is gone from office, the press can start to acknowledge the truth about Jean-Bertrand Aristide. The Associated Press reported on Feb. 6, 2001 that as Aristide was to begin his second term as president on the 7th, many Haitians who once idealized him are now less enthusiastic. Convergence, a 15-party opposition alliance, accused Aristide of rigging the elections and set a power struggle in motion by declaring former presidential candidate Gerard Gourgue to be the country's provisional president.
Aristide has moved into a 40-acre estate, married and fathered two daughters. He is rarely seen or heard in public.
"Political antagonisms have grown sharper and the gap between the people and political leaders has widened. Democracy is backtracking, making way for anarchy," a group of 17 business, professional and religious organizations declared on Jan. 18.
The population of 8 million is growing while the gross national product has shrunk and unemployment and crime have increased. As of the week of Feb. 4 the last United Nations civilian mission departed after Secretary General Kofi Annan said its members' safety could no longer be assured.
The Associated Press reported on March 22, 2001 that 3 died and 16 were injured in the most recent attacks on opposition leaders.
YOUR TAX DOLLARS AT WORK IN CHINA
The American Metal Market reported on Dec. 29, 2000, that an Ohio steelmaker, LTV filed for protection from creditors under Chapter 11 of the US Bankruptcy Code after finally securing some stopgap financing from Chase Manhattan Bank. LTV claims its difficulties are caused in large part by illegal dumping of foreign steel by 11 countries. The reluctance of Chase Manhattan to provide funding to LTV was questioned in that while LTV is indebted to Chase for $600 million, the bank currently holds more than $1.2 billion of LTV collateral.
While LTV had difficulty getting financing, word leaked out that on Dec. 19, the US Export-Import Bank approved an $18 million loan guarantee that will enable Chinese steelmaker, Benxi Iron & Steel Co. Ltd. to boost output. The money will allow Benxi to buy equipment made by General Electric Co. and other US manufacturers intended to increase steel production.
"The Ex-Im Bank is adding to excess capacity to steel throughout the world at the very time that Americans are losing their jobs because of excess capacity and unfair trade," trade attorney and former steel lobbyist Robert Lighthizer told Bloomberg News.
WHAT OUR STATE DEPARTMENT THINKS
OF OUR SAILORS
The Drudge Report posted this memo from the State Department to the Voice of America on October 18, 2000 referring to a proposed editorial decrying the deaths of US sailors on the Cole. Note "The 17 or so dead sailors does not compare to the 100 + Palestinians. . . ."
S/CT is the Secretary of Counterterrorism.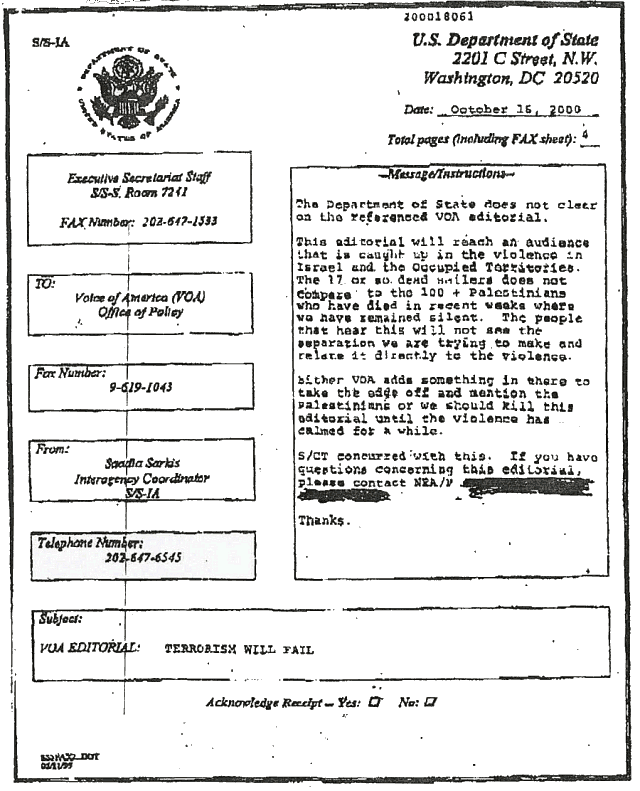 It's time for them to go. Tell our military men, "Help is on the way. . ."

THE GREAT INVASION
On May 29, 2000, The Times of London reported that Italy's elite mountain infantry regiment had 116 red faces in a NATO exercise which took place on May 28.
The Alpini unit were due to arrive at Kristiansand in Norway. However, nobody had consulted a map, and puzzled immigration officers at the airport of Kristianstad in Sweden watched as the troops, in their distinctive Alpine caps decorated with feathers, disembarked some 300 miles from where they should have been.
"It does not seem to have occurred to anyone in the unit that Sweden is not part of NATO," the Italian newspaper Corriere della Sera commented. "Kristiansand and Kristianstad may sound remarkably similar, but that it no excuse for Italy invading Sweden in error." Kristiansand is on the southern Norwegian coast, facing Denmark, while Kristianstad is in southern Sweden, not far from Malmo.
Defense Ministry officials, who have been trying to counteract an "unfair and outdated" image of the Italian military as comically inept, said the plane had been chartered from a civil airline. The troops eventually reached Norway "in good order," and the exercise started as planned.
These folks must have been taught by the CIA which proved so successful in directing the bombing of the Chinese embassy in Belgrade. . . .

WHAT'S IN AN ELECTION?
An editorial in The Florida Times-Union on May 26, 2000 recapped the national and local elections in Haiti which were conducted on May 21 exposed the truth. Despite the statement of Rep John Conyers, D-Mich. (who was serving as an observer) that he was "totally pleased and happy" with the way the elections were conducted, there might be reason for pause.
Noting reports from the Associated Press, Reuters and The Washington Post, the editorial noted that several prominent Aristide critics were killed before the vote, prompting opposition candidates to stop campaigning. Opposition poll watchers were expelled leaving Aristide partisans to try to influence the voters. Gunmen stormed into polling places stealing ballot boxes, and in some cases replacing them with pre-stuffed ballot boxes. Ballot boxes vanished in transit to counting stations and marked ballots were scattered throughout the streets.
For conducting this wonderful democratic election -- which resulted in an overwhelming victory for Aristide's supporters despite pre-election polls indicating only a 35% support -- Congress and various international organizations are expected to award Haiti with $500 million in aid. The editorial ends: "Chalk up another 'victory' for President Clinton's quest to restore democracy in Haiti."
Amen.

THAT NATO SPY
In our October, 1999 issue, we passed on a report from The Scotsman about a spy within NATO who leaked military operation plans to Belgrade while the bombing of Serbia was underway. Since the mainstream press will not report on any bad news from this administration, we continue to rely on other sources.
Deutsche Press reported on March 10, 2000, that a US Air Force officer was reported to have contacted Britain's left-wing Tageszeitung newspaper and revealed his activities under the condition of strict anonymity. That paper reported that the US officer had betrayed highly secret tasking orders for NATO jets taking part in air strikes during the first two weeks of the war.
Among the missions he betrayed was that of the US F-117 A Stealth fighter which was shot down by Yugoslav air defense systems. The officer is reported to have passed information to Belgrade out of his belief that NATO attacks were not allowed under international law, and what he viewed as the "blackmail" ultimatum" leveled at Yugoslavia by the United States and its Western allies prior to the conflict.

HAITI ELECTIONS POSTPONED INDEFINITELY
That great democracy, Haiti, has once again tripped on the way to Utopia. The Chicago Tribune reported on March 5, 2000 that the elections which were scheduled to take place in November, 1999 and were delayed to December, then March and then April of 2000 have been delayed indefinitely because of "innumerable difficulties surrounding voter registration."
The article reported that the "international community" is paying half of the $20 million election, but Nando Times reported on August 19, 1999 that the US had pledged more than $10 million to conduct the scheduled November elections.
Many Haitian opposition politicians asserted that the delays are intended to have the local and legislative votes coincide with presidential elections set for December, when former President Jean-Bertrand Aristide will seek a second term. That way, candidates supported by Aristide could stand a better chance of winning in general elections with the popular former president.

THE MAIN STREAM MEDIA CATCHES ON
The Washington Post on January 27, 2000 reported in "The Reliable Source" column that Rita Braver of CBS wanted to know if Haiti was any better off after 5 years and $2 billion.
On January 20 she was doing some on-camera narration in Port-au-Prince for "CBS News Sunday Morning" when "two thugs" interrupted her stand-up. They confiscated 2 videocassettes, threatened a producer, a photographer and a sound technician with a chrome-plated Colt .45.
Braver, who was scared, noted that the country is "in a shambles," with a powerless police force and no sitting parliament. Despite the confiscation, the crew returned with enough video tape to show the slums, poverty and depressing conditions.
The BBC reported on January 21, 2000 that the last US troops pulled out of Haiti. Correspondents reported that despite the intervention of the international community, Haiti remains the poorest country in the western hemisphere, racked by political instability and widespread violence.
DID THEY SAVE IT FROM THE GROCERY MONEY?
Americans are constantly criticized for their failure to save enough money. (Could it have anything to do with taxes? . . .) However, a couple of articles give us role models and perhaps some tips.
On Sep. 2, 1999 The Times of London had a story about Pavlo Lazarenko, the former Prime Minister of Ukraine who purchased an 18-acre estate in Marin County, California for $6.75 million in cash. Once occupied by the actor Eddie Murphy, it has 2 helicopter landing pads, 5 dog kennels, a complex of 5 pools, a 41-room mansion with gold-plated door handles.
While Mr. Lazarenko's wife and children have been enjoying the estate, it seems that he is in a detention center in Dublin, California pending an FBI investigation of his wealth. It seems that Swiss and Ukrainian authorities suspect he may have profited by buying and selling natural gas contracts when he was Ukraine's Energy Minister and suspect him of money-laundering. The FBI learned about Mr. Lazarenko's estate by reading about it in the San Francisco Chronicle.
There is a tiny Pacific island of Nauru which handles billions of dollars from Russia, United Press International reported on October 28, 1999. It is located near the equator between Hawaii and Australia and has fewer than 11,000 people. Viktor Melnikov, deputy chairman of the Russian Central Bank, says that most of the money transferred to the secretive Nauru banks is quickly moved back to Russia or to banks in other countries. The main purpose of all of this transferring back and forth is to evade taxes, according to Melnikov.
Until it recently got into the bank chartering business, Nauru's economy was based on the mining of phosphate, produced by fossilized bird droppings. Now, it charters banks through the internet.
A little more foreign aid, anyone?

KEEP AN EYE ON PANAMA
In 1997, without the knowledge of our embassy in Panama, a bill was passed in the Panamanian legislature which authorized the lease of the canal to a Hong Kong company, Hutchison Whampoa Ltd., which is a third owned by the People's Liberation Army of China. Hutchison is also authorized to lease adjacent US Navy and Air Force bases. The Investor's Business Daily reported on August 27, 1999 that then Panamanian President Ernesto Balladares has been the prime mover in deal-making with the Chinese and conducted the negotiations in secret, according to a report prepared by US intelligence agencies.
Our Ambassador to Panama, Simon Ferro ( a former Clinton campaign manager in Florida), when asked by Rep. Dana Rohrabacher (R-CA) said he had not read the report. "The Clinton gang's handprints are all over this," said Rohrabacher. And "guess who's going to run Balladares' re-election campaign? James Carville!" (Balladares lost his re-election bid.)
On the same date, Knight Ridder Newspapers reported that Samantha Smith, Panama's intelligence chief, had been accused of taking part in a ring that sold thousands of Panamanian visas to migrants from China, Hong Kong and Taiwan. Chinese migrants, often under the control of professional smugglers called "snakeheads," have been known to pay $15,000 for tourist visas to Panama and other Latin American countries. From there, they make their way to Mexico and slip across the US border.
While Smith denied any wrong-doing, she did admit approving about 140 tourist visas demanded by Balladares for Chinese who were plainly not tourists. When the US embassy officials attempted to revoke Panamanian officials' visas for travel to the US because of their participation in the scheme, they were thwarted by Deputy Assistant Attorney General Mark Richards of the US Justice Department. He accused the US diplomats in Panama of jeopardizing a criminal investigation into the upper levels of the Panamanian government.

THAT GREAT DEMOCRACY, VENEZUELA
Venezuela, a country of 23 million people is the largest supplier of oil to the United States. Since 1958 when democracy was restored, Venezuela had been a positive example for all of Latin America and had excellent relations with the US, Constantine Menges stated in the Sep. 27-Oct. 3, 1999 edition of The Washington Times. Corruption, debt crises, low oil prices and recession caused the populace to become disenchanted with the two major ruling parties. This brought to light Col. Hugo Chavez who staged a violent military coup in 1992 in coalition with the Venezuelan communist movement established with Fidel Castro's help in the 1960's. The coup was repelled by the National Guard, equal in strength the the army.
After being pardoned in 1995, Chavez turned to politics. In the November 1998 Congressional elections, Chavez' group won only 37% of the seats in Congress and only 8 of the 22 governorships. With help from Libya and Cuba (and reportedly Saddam Hussein) Chavez received 56% of the vote in the December 1998 Presidential election.
Since taking office in February, 1999, he has worked systematically to establish a radical military dictatorship. He appointed his supporters to all positions of power, threatened all dissenters, and, in direct violation of the constitution, appointed regional military committees as a form of parallel government of most of the states with the objective of forcing the elected mayors and governors to subordinate themselves to the committees.
In April, 1999, Chavez called for a referendum to decide whether a Constituent Assembly should be convened to write a new constitution. With only 39% of Venezuelans voting, the referendum passed. In July, elections for the Assembly resulted in 98% of Chavez supporters winning. In August, the Assembly acted to neutralize and usurp the authority of the Congress and the Judiciary. Under pressure, the Supreme Court ruled the Assembly could declare a "judicial emergency" and establish its own group to "review and evaluate" all existing judges. The head of the Supreme Court resigned in protest. On August 25, the Assembly declared a "legislative emergency" and forbade the Congress from meeting.
Chavez is working with the Columbian communist guerrillas (FARC) to consolidate his power. He is working with Iran, Iraq, Libya and communist China to raise oil prices to the "white Judaic North" -- the US, Europe and Israel -- to provide his and other radical regimes with more money to oppose the "North" and "liberate" those they define as oppressed.
President Clinton will soon be meeting with Chavez. Will he use his office to help restore democracy to Venezuela?

MORE MONEY TO HAITI
Because our latest adventure in Haiti has been such a wonderful success story, there is some discussion circulating that the troops will be withdrawn from Haiti by the end of the year.
Nando Times reported on August 19, 1999 that the U.S. had delivered the first $3.5 million installment of more than $10 million pledged by the U.S. to conduct elections which are scheduled for the end of November. There is some question as to whether the elections will take place. If not, troop withdrawal may be delayed.
President Clinton sent a note to Congress on August 16 saying U.S. officials have faith in plans for the election.
RUSSIAN BEAR MAKES WASHINGTON DANCE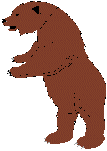 In August, the New York Times breathlessly announced to the world that Russia is a kleptocracy which has been laundering billions of dollars through New York banks, among others.
Was this news or was it slow in the newsroom? How did this happen and did anyone from the administration know about the problem?
On July 25, 1997, Arnaud de Borchgrave, who was then editor-at-large of the Washington Times, a member of the Center for Strategic and International Studies (CSIS) and is now head of United Press International (UPI), reported in the Washington Times that knowledgeable voices in Russia were saying that the United States, by not facing facts about today's Russia were creating a climate for the further criminalization of the state. He quoted Yuri Luzkhov, the mayor of Moscow, as saying that Russia faced "unlimited criminalization of the economy and of the government itself."
Grigory Yavlinsky, the leader of the liberal reform party Yabloko was quoted from an article in the New York Times Magazine decrying U.S. misrepresentations: "The path which Russia is traveling cannot be hidden forever. And the longer it is concealed, the higher the price will be -- for everyone."
Even then, Russia's Ministry of Internal Affairs (in charge of combating organized crime) said 40% of private business, 60% of state-owned enterprises, and more that half of the 1,747 banks (two-thirds of the Russian economy) were controlled by crime syndicates.
Mr. de Borchgrave, as director of the CSIS Global Organized Crime Project testified on Oct. 1, 1997 at a House International Relations Committee. Louis Freeh, director of the FBI, testified that, as of that time, the Russian Mafia either was, or soon would be, as big a threat in the United States as the old Cosa Nostra was thought to have been. The report released by CSIS, which prompted the hearing, revealed that as of that time, tens of billions of dollars had been moved to safe havens in offshore banking centers.
By October, 1998, the FBI finally agreed with the CSIS report in a statement of the Senate Intelligence Committee. Bill Gertz of the Washington Times stated: "The FBI assessment of the Russian banking industry followed a classified 1995 CIA report that concluded more than half of Russia's 25 largest banks were linked to organized crime."
By November of 1998, even Strobe Talbott (Clinton's old Oxford roommate and U.S. Deputy Secretary of State) acknowledged the problem. He was quoted in Interfax as saying: "Foreign loans will just make a brief stopover in Russia before being moved into accounts with Swiss banks or turned into real estate on the Riviera."
Al Gore's special relationship with former Russian Prime Minister Viktor Chernomyrdin apparently caused the U.S. to look the other way as the International Monetary Fund continued to pump money into the oligarchy.
This problem is not the only one that the U.S. has ignored.
Reuters reported on July 15, 1999 that the Norwegian daily Verduns Gang, after searching for two years, uncovered a site in a forest a mile from Murmansk in northeastern Russia, where, for 15 years, Russia has been operating a secret plant for producing and storing deadly chemical weapons.
The Scotsman (Scotland) reported on August 27, 1999, that a spy within the NATO command structure passed on top secret information about the organization's military operations during the war in Kosovo to Russian intelligence services. The leaked information was passed directly to Belgrade -- including detailed flight plans for U.S. air force stealth fighter-bombers over Serbia, which allowed the Yugoslav forces to intercept and shoot down one of them. While the Pentagon admitted that details had been leaked to the Serbs, no admission of the spy's activities was made. NATO officers arrested a military officer who was detained, although his arrest has remained secret and is believed to be subject to rules of military law. A NATO source told The Scotsman: "We are not talking about an ideologue here, but someone working purely for financial gain."
On March 4, 1999, the Miami Herald reported that construction of new satellite dishes, a parking lot and swimming pool at the Russian spy base in Cuba has sparked some debate in Washington on whether the existing facilities are being upgraded or maintained. Secretary of State Madeleine Albright takes the position that there is no evidence of an upgrade, saying: "The Russians have no money for anything, she said." (Really? See above.)
Let's send Russia a bunch more money. . . .

REPUBLICANS GET OUT OF HAITI
The Republicans have shut down their democracy building program in Haiti as of June 19, 1999, The Associated Press reported.
Lorne Craner of the International Republican Istitute said: "In other countries, we've been worried about our staff getting caught in the cross fire. In Haiti, we're afraid they'll get caught in the cross hairs."
Aristide's supporters have threatened the group, which helps train people in democratic processes, to stop their activities or they will be killed. Aristide's party was the only one which refused to participate in the seminars, which is not too surprising since, in threatening the Republicans, "They said only Aristide has the right to represent the people."
Aristide's hand-picked successor, President Rene Preval, shut down the Parliament in January and appointed a new premier and provisional electoral council. During the week of June 6th the council annulled the results of the April 1997 elections, a move condemned by Aristide and Preval.

AMERICANS ARE TARGETS IN HAITI
In the May 2, 1999 issue of the Atlanta Journal and Constitution, Shelley Emling reported on an April 23 incident in which dozens of soldiers assembled near the front gate of the US military's Camp Fairwinds compound were threatened by a spray of bullets by unidentified gunmen.
While no one was hurt, the Haiti commander, Col. Charles Morris, said this wasn't the only brush with danger and that growing violence and instability pose significant threats.
These problems have been noticed by the congressional Republicans.
"Our soldiers are down there with giant bull's-eyes on their backs, and they need to be pulled out, and right now," said Rep. Porter Goss (R-Fla.), chairman of the House Intelligence Committee. "This is supposed to be a peacekeeping mission yet these folks are at risk in an increasingly dangerous situation."
The Clinton administration has yet to present a clear exit strategy in Haiti or immediate plans for the withdrawal of troops.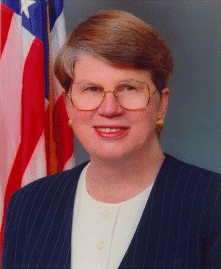 ADMINISTRATION ABETS ESPIONAGE
In the March 30, 1999 edition of Investor's Business Daily (IBD), it is revealed that not only did the administration turn a blind eye toward Red Chinese espionage, it may well have abetted it.
Noting the investigative reporting of Jeff Gerth and James Risen of the New York Times who have been attempting to get out the story despite the administration's efforts to delay and defuse the Cox Report (the report of the special investigative Congressional committee headed by Christopher Cox, a California Republican) and the distraction of Kosovo, the article observes that after efforts to shift the blame to previous administrations failed, the Clinton administration went into damage control.
The central character in the story is Wen Ho Lee, a Taiwan-born American who worked for the Los Alamos National Lab, which develops nuclear weapons. Soon after the theft of nuclear secrets was discovered, Lee became the prime suspect but was allowed to keep his job and was promoted to a more sensitive post. He was also permitted to hire a Red Chinese national as an assistant -- who has since disappeared.
While noting that these infractions were bad enough, IBD says that the actions of the Justice Department regarding the FBI's probe border on the criminal.
As a part of the probe, the FBI requested a wiretap on Lee. Justice denied it, arguing it did not have sufficient grounds to take to federal court to get the tap approved. However, IBD argues that a look at the Justice Department's record on wiretaps show that from 1993 to 1997, federal officials requested 2,686 wiretaps. Justice turned down just one request in those four years, Lee's in 1996.
Despite claims that Justice had few grounds to tap Lee, the record for the first four years of Clinton's term shows that only one in five wiretaps revealed shady actions.
The possible conclusions IBD poses are:
Key officials in the Clinton administration are incredibly naive, or
They are criminally incompetent, or
They were intentionally ignorant, or
Campaign cash from Chinese sources took percedence over national security, or
Someone in the administration was actively working for the Red Chinese.
IBD suggests that while the administration now has its hands full with Kosovo, it must not be allowed to duck these questions on Red China's espionage.


MORE DIE IN HAITI
Michael Norton of the Associated Press reported on March 9, 1999 that unrest continues in Haiti as a result of the power struggle between lawmakers and President Rene Preval, who dissolved Parliament on January 11.
On Feb. 27, a prominent physician, Limmy Lallane, was slain in Port-au-Prince, and on Jan. 12, Marie-Claude Calvin, Preval's sister, was wounded in a still-unsolved street attack.
The Senate treasurer, Sen. Jean-Yvon Toussaint, 47, was assassinated in front of his home on March 1. While no arrests have been made, many politicians believe the slaying was politically motivated.
On March 8, 1999 Pierre Esperance, director of the National Coalition for Haitian Rights, said he was shot in the shoulder and knee Monday while driving in Port-au-Prince. Two gunmen riddled his car with bullets and stole his briefcase. This followed a threat to the offices of his organization the week earlier threatening the workers there with death if "you don't shut your mouths."
"The attempt on Esperance's life can only be understood as part of an undertaking to destabilize the country politically," said Jean-Claude Bajeux, director of the Haitian Ecumenical Human Rights Center.

PAYING OFF THE MOB
In its February 17, 1999 editorial, the Florida Times-Union (Jacksonville) noted that the Clinton administration is sending $77 million worth of free food to North Korea this year to alleviate widespread famine, apparently in the belief the crops are constantly being destroyed by floods.
However, the Feb. 15 U.S. News & World Report, citing a Congressional Research Report states: "U.S. food aid . . . may be needed in part because farm acreage is used to grow poppies for opium." The U.S. News article claims that about 17,000 acres of farmland produces 44 tons of opium a year, almost as much as Columbia.
The smuggling profits from world sales are apparently funneled into the Pyongyang regine's $200 million-a-year nuclear program. Meanwhile, the U.S. is offering North Korea billions of dollars to give up the nuclear weapons program. "In other words," the editorial states: "U.S. taxpayers are donating millions of dollars to help an enemy purchase the means to extort billions of dollars from them."
North Korean diplomats have been caught smuggling tons of other illegal drugs, precursers, heroin, cocaine and hashish. They have also been caught smuggling bootleg CDs and counterfeit about $15 million worth of U.S. money each year.
As one international crime analyst told U.S. News, "If North Korea were not a nation, you could indict it as a continuing criminal enterprise."

FOREIGN POLICY SUCCESS?
Remember Haiti? One of Clinton's foreign policy successes hailed by the mainstream press for its brilliance? Well, it appears that Haiti is reverting to form.
According to Jack Anderson and Jan Moller in The Marshfield Mail (1-27-99), Renee Preval, Hait's elected president since 1996, has tired of democracy. He's disbanded his country's parliament and will rule by decree -- at least until next year, when he is expected to turn things over to former President Jean-Bertrand Aristide. Shortly after his announcement, Preval's sister was shot and her driver dilled in Haiti's capitol of Port-au-Prince, prompting foreign organizations to pull out their workers from fear of violence.
Five years after Bill Clinton sent 20,000 troops to restore Aristide and spent billions of dollars to "restore" democracy, the winners are the drug dealers. An estimated eight tons of cocaine are moving through Haiti every month en route to the U.S. It's easier for the Columbians to ship through Haiti than the Cayman Islands or Dominican Republic.
The Washington Post (2-2-99) reported the coup d'etat reluctantly, spoke of a succession of Clinton administration envoys and congressmen who have gone to Port-au-Prince to urge Haitians to subordinate political ambition to national interest. They optimistically editorialized that if the Haitian elite would listen to the outside world and establish a broader-based, diverse legislature Haiti might "escape its grinding crisis."
(Your editor, having been to Haiti on numerous occasions when Papa Doc Duvalier was in power, and having met both the starving masses and the Haitian elite, suggests that it will be a cold day in Haiti before the Haitian elites take the Washington Post's advice.)
Revised: